Charting Your Course Starts in 10 Ways to Be a Successful Musical Theatre Student at Home
Sunday, September 20th @ 6PM Et
GETTING TO BROADWAY IS NOT EASY.
It's a rigorous path. It takes years of training, discipline, hard work, and tremendous passion and grit to become a successful musical theatre performer.
And right now, amidst the Covid-19 pandemic?
The path is even more challenging than ever before.
More challenging? Yes. Impossible? No. Nothing is impossible.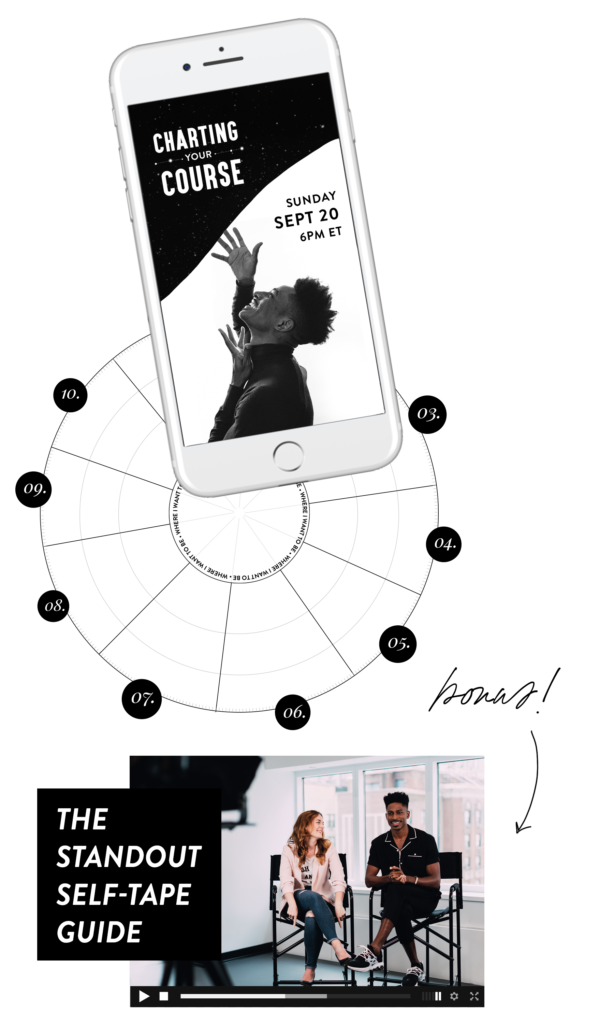 Sign up for Charting Your Course: 10 Ways to Be a Successful Musical Theatre Student at Home
BONUS! When you attend the live masterclass, you will receive a FREE copy of The Standout Self-Tape Guide!
What will you gain from this masterclass?
A new attitude.
Yes, things are tough right now. But you've got what it takes to conquer these challenges and
win.
We'll show you how to think like a champion. 
It's time to shift your mindset from,
"
If
I get to Broadway…"
to,
"
When
I get to Broadway."
A new routine.
Studying at home? Attending school online?
That means it's time to create a new daily routine. 
We'll share tips on how to plan your day like a pro, visualize and accomplish your goals, and train at an elite level…even if you're doing it from your living room!
A new plan.
You need a plan to fight loneliness and stay connected with friends. A plan to take care of your mind, body, and spirit. Definitely a plan to hone your dance, voice, and acting skills and get that competitive edge.
We'll walk you through
10 things
you need to be a successful musical theatre student at home. 
You'll leave this free class with an
action plan
—a clear understanding of what you need to do next.
This free masterclass is excellent for…
join us on Sunday September 20 @ 6PM ET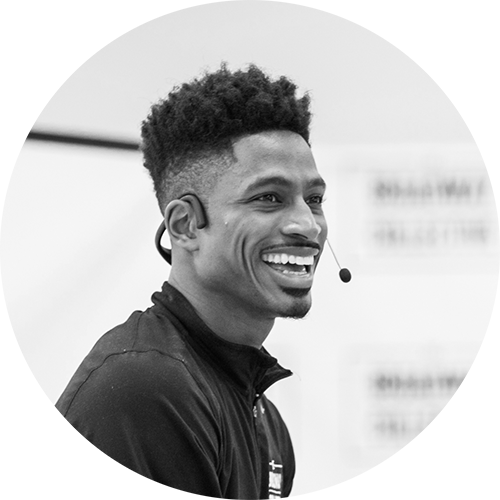 A Personal Note
from Robert
2020 has been rough. People are hurting. People are stressed. 
Many of us (myself included) have experienced immense loss.
In times like these, we need the performing arts…more than ever. 
The world needs music, dance, stories, joy, inspiration, and hope. 
The world needs art. 
It's the spiritual food that we can't live without.
I know we have so much uncertainty right now. The Broadway district in NYC is closed, and won't re-open for awhile. High school is happening online. College is not what anybody expected. The pandemic continues. Everything feels up in the air. 
But that doesn't mean we give up. 
That doesn't mean we quit training, or stop dreaming, or stop making art. 
We keep going. With faith and determination. Turning setbacks into success, and turning pain into purpose. We pivot, and we adapt, because the show must go on!
If you have a dream, then I want you to stay focused on your dream every day, no matter what. Even if school is happening on your computer instead of on campus. Even if there's a pandemic. Even if it's raining or snowing. You keep going. No matter what. 
The life skills that you are building right now—determination, resilience, flexibility—are the very same skills that will set you up for success in college, and in your future career.
And you don't have to navigate these uncertain times alone. I'm here. The Broadway Collective, and our amazing Faculty, is here. We truly are stronger together and I know we will get through this time as a family. Onward we go!
My All,
Robert Hartwell
Founder + Artistic Director of The Broadway Collective
About the Broadway Collective
The Broadway Collective provides musical theatre training to students, ages 12 and up. 
Through our innovative online programs, we bring world-class training to your computer screen and your living room. No travel required. We bring Broadway's top talent to you.
Our star-studded Faculty includes award-winning Broadway performers, choreographers, directors, NYC casting agents, and more.
Bring your dance, voice, acting skills to a whole new level, become a fierce triple-threat, gain a competitive edge, build confidence and make lifelong friends…with the Broadway Collective.
We believe that talent is great, but hard work will carry you much farther. We're here to give you the work ethic, life skills, and mindset you need to achieve success on Broadway—or wherever else your future may take you.
Check out our signature program, Hello Broadway: an online musical theatre academy for students in middle school and high school.
Join us for Charting Your Course!
Sunday September 20 @ 6PM ET