Watch Live Here

Live Performance

Tech Issues? Refresh!

Watch Live Here

Live Performance

Tech Issues? Refresh!

Watch Live Here

Live Performance

Tech Issues? Refresh!
Sunday January 23 @ 3pm et
Looking for the full schedule?
Middle Schoolers + Parents
9th + 10th Graders + Parents
11th Graders + Above + Parents
"How do I get to Broadway?"

"How do I get to Broadway?"

"How do I get to Broadway?"

"How do I get to Broadway?"
But what happens when you've had the hardest 2 years of your life?
You stabilize your foundation.
This is what we are doing at The Academy in 2022.
You just went through a global pandemic.
2 years of cancellations, delays, and endless heartache.
However, what didn't stop? 
College auditions. Every fall, thousands of high school seniors have continued auditioning for Musical Theatre college programs with an average acceptance rate of 1%.
Yes, you read that correctly.  3,000 will audition for a specific college program and 25 will be accepted. Ouch.
...with a wellness plan, curriculum, community, and structured accountability,

you can be in the 1%

.
How do we know this to be true?
97% of our Academy students either passed their college prescreen auditions or got into their top-choice college programs to study musical theatre. Yes, even online during the pandemic.

Any program out there can simply give you access to Broadway performers. That is an experience not training.
The Academy focuses on determining and strengthening what will set you apart from the rest onstage (consistency and versatility in storytelling) and offstage (work ethic, discipline, professional network building).
You will walk away not only with a solid foundation and understanding of your performance work, but also the necessary level of professionalism, discipline, and understanding of self to endure the rigor of pursuing this at both the collegiate and professional level.
That is The Academy difference.
Put your head down and get the work, training, and education done at all cost.  
Outcome?
Anxiety, depression, and burnout.
Commit to a training program with a spacious foundation to balance your wellness, educational, and artistic goals.  
Outcome?
Clarity, calm, and results.
During the pandemic, we learned at The Broadway Collective that we had to create a new way as a record number of our students were battling mental health issues. The pandemic created an opportunity for all of us to examine how we can be better. 
In 2022, our programming will be based on a sprint and rest model. Why? Because if rest isn't built in–this generation will not take it.  
Rest = Recovery 
Recovery = Results
Train with us for 12 months.

Sprint 90 days then rest 30 days. Repeat 3 times.
High School Seniors who are in Prescreen Prep 2022
We encourage you to elect Gathered Session 1 in June to avoid overwhelm when 1:1 coachings begin in July and NYC filming in August.
Our Summer Intensive in NYC
Academy students will elect either Session 1 or Session 2. We encourage High School seniors to elect Session 1.  Throughout the rest of the summer, we encourage them to be teenagers and to explore the world, family time, and to get away from the work. 
"46% of parents say their teen has shown signs of a new or worsening mental health condition since the start of the pandemic in March 2020."
C.S. Mott Children's Hospital National Poll
In 2022, we are continuing to make mental health and rest foundational tenets of our programming.  
Students and Parents are invited to a Monthly 90 minute Community Coaching Call. 
30 minutes with a mental health expert, 30 minutes with an Academy Coach, and 30 minutes with an Industry Expert. 
We believe in the power of direct access education: when you are preparing for a career in a certain field, it is crucial to receive your education from those who are currently immersed in it.
We give you a faculty made up of educators who are involved in the industry–and where it's headed–in all aspects.
The 2022 Academy Faculty will be announced in January.  
There will be a full-time faculty of 3 Dance, 3 Vocal, and 3 Acting coaches.  This gives students the opportunity to have a personally assigned coach in each discipline to follow their progress and ensure learning outcomes are being met through the entire 12 months of the program. 
You will be the student of professors from your top choice college Musical Theatre programs, casting directors of your favorite Broadway shows, the agents and managers who submit their clients for said shows–even the directors and choreographers of today and tomorrow.
Our Academy students have gone on to play the leads in their high school musicals, secure coveted spots in the top Musical Theatre college programs across the country, and even star in network television shows and professional productions.
"My favorite part of performing is helping the audience feel something that maybe they couldn't have felt before. And I just want to be able to make that happen again. If I hadn't [joined The Academy] and if I hadn't been training during this time, I don't think I would be able to do that in 2021."
"When I first found The Broadway Collective, I was really sold on working with Broadway performers. But as I've worked with them more, what keeps me coming back is the amount of community and love that they provide. I know, walking into any of their programs, that they know every single student's name- they know who you are, and what work you've done. I feel like a part of the greater community, and I feel like I actually can contribute."
"Within my dance, I've definitely seen growth. I'm a lot more comfortable in a room picking up choreography. With this college audition season, I have to learn dances on YouTube, and they're all taught in a similar way that our dances are taught to us in Hello Broadway. It's really nice to have that skill already."
"Before The Broadway Collective, I never had exposure to industry standard choreography and I struggled so much with picking up the dances. It was definitely a huge wake up call, so I decided to join TBC, where I would learn and train a new dance every single month, and discover exactly how I could improve the areas I was struggling with."
"The Broadway Collective will push you. They will shape you. They will mold you. You're going to come out the other end a better person, and a better performer. They have also taught me that hard work and dedication will always get the best results."
"Before working with The Broadway Collective I had 0 acting experience. I had no idea how to tell a story. Because of The Broadway Collective, I have done two straight plays (which I thought was impossible), learned pacing and comedic timing, and learned how to tell a story. Now I can easily look at a monologue and decipher who am I talking to, what I want, and how I'm going to get it."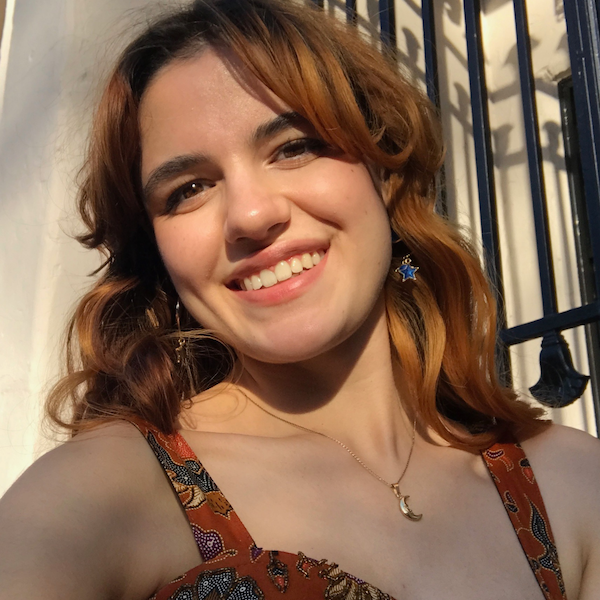 Sophie recently completed a run of Little Shop of Horrors as the lead role of Audrey!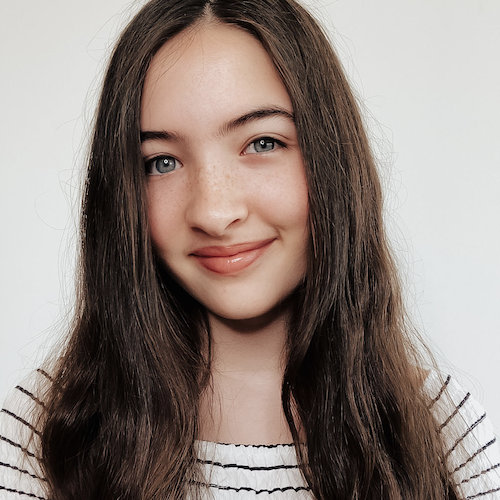 Bo-Violet was cast in a production of Little Women!

Melea was cast as Fraulein Kost in Illinois' All State production of Cabaret!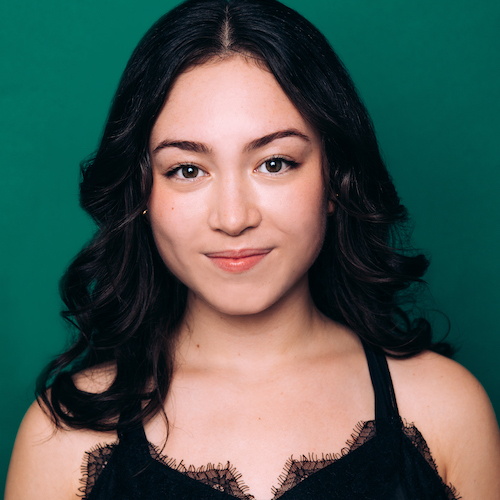 Victoria passed the prescreen for Emerson College!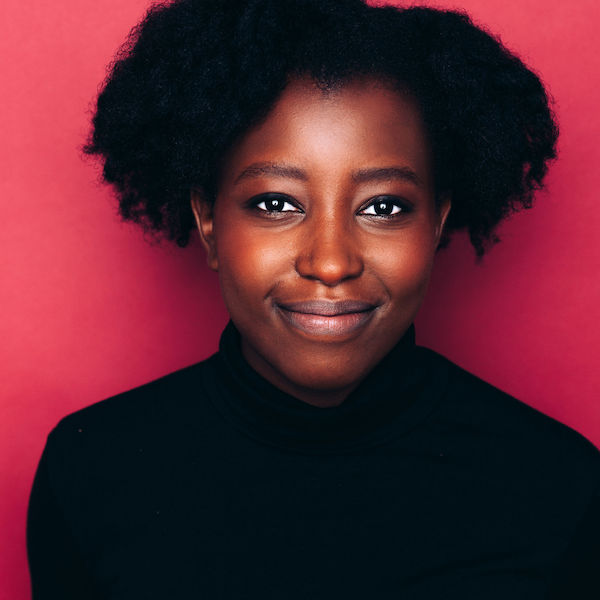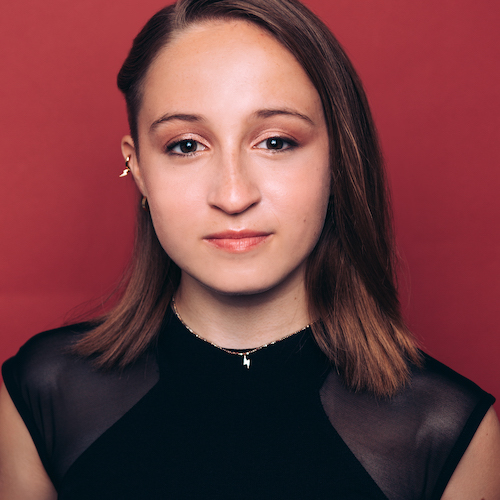 Izzy was accepted into the University of Wisconsin-Parkside!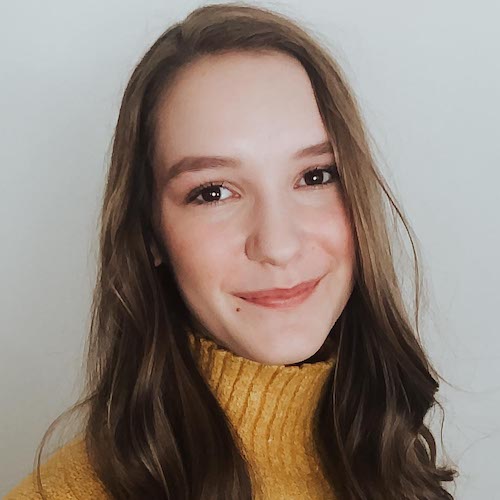 Maggie was cast in a production of Pippin!

Lia was cast in a production of Annie!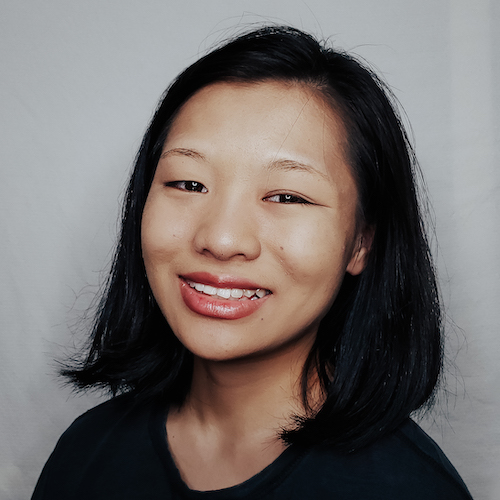 Ava was cast as Sandy Cheeks in a production of Spongebob: The Musical!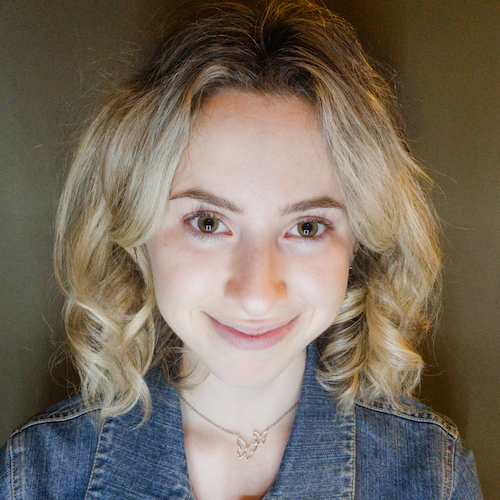 Hurry! This special offer ends Tuesday, December 21st at 11:59PM ET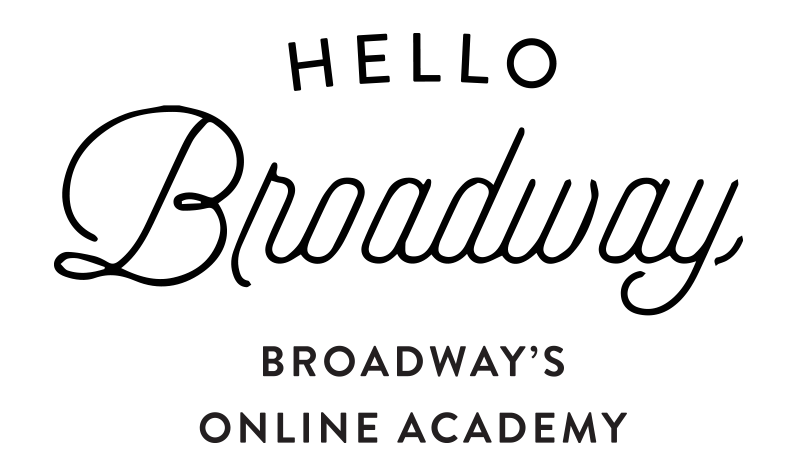 Our Summer Intensive in NYC

"The biggest growth I have seen in Ava is that in four months, we went from me hovering to her taking complete and total responsibility for her training. She takes care of everything. She handles her own communication. She asks her own questions now, which she wasn't doing at first. She takes her own feedback and uses it. She sets up her own practice time and schedule that she's accountable for. It's the life skills that go along with the training that make such a difference."
–Kelly, Academy Parent to Ava

"We were literally blown away not only by the professionalism of the team, but the incredible heart they bring to what they do. Robert has created a truly one-of-a-kind opportunity that will leave your child inspired to not only be a better performer but a better person."

"It's the life skills. It's the mentoring. It's the sense of belonging to a group of people, even though you're not in the same zip code or same part of the country. Our daughter is in the company of like-minded people who have similar goals, and they are so encouraging to one another. It is just a great experience."
–Pam and Dale, Academy Parent to Glory

"What I love about The Broadway Collective is that they're ALL IN with each individual person. They're not just teaching to a room full of kids. They are teaching to each and every individual student. That, to me, is so impressive, and so gratifying to see as a parent."
–Kathy, Academy Parent to Maddie
Hello Friends,
At our core, The Broadway Collective's primary hope for all of our students is that they are able to wonder, discover, and grow within our programs. Our investment in your success and growth does not begin and end after an event with us- at The Broadway Collective, you are a part of a community of people whose individual names are known and stories are celebrated. 
We accept a limited number of students into our programs each year, and so you are never just a number or random face in the crowd. You become a member of our family. 
We give our full commitment to you and your individual journey here at The Broadway Collective. All we ask for in return is your trust in our program and give your full commitment to it. 
Broadway Collective students stand out from the crowd with their remarkable preparation, professionalism, positive attitude, and artistry. We prepare not only the performers of tomorrow, but the well-rounded, kind people who will make up the bright future of our industry.
That is The Academy difference. 
I do hope we get the opportunity to partner with your family in 2022 and work together to make your goals fully realized results.
Founder + Artistic Director
The Broadway Collective
Hurry! This special offer ends Tuesday, December 21st at 11:59PM ET

Registered Students Join Here
Registered Parents Join Here