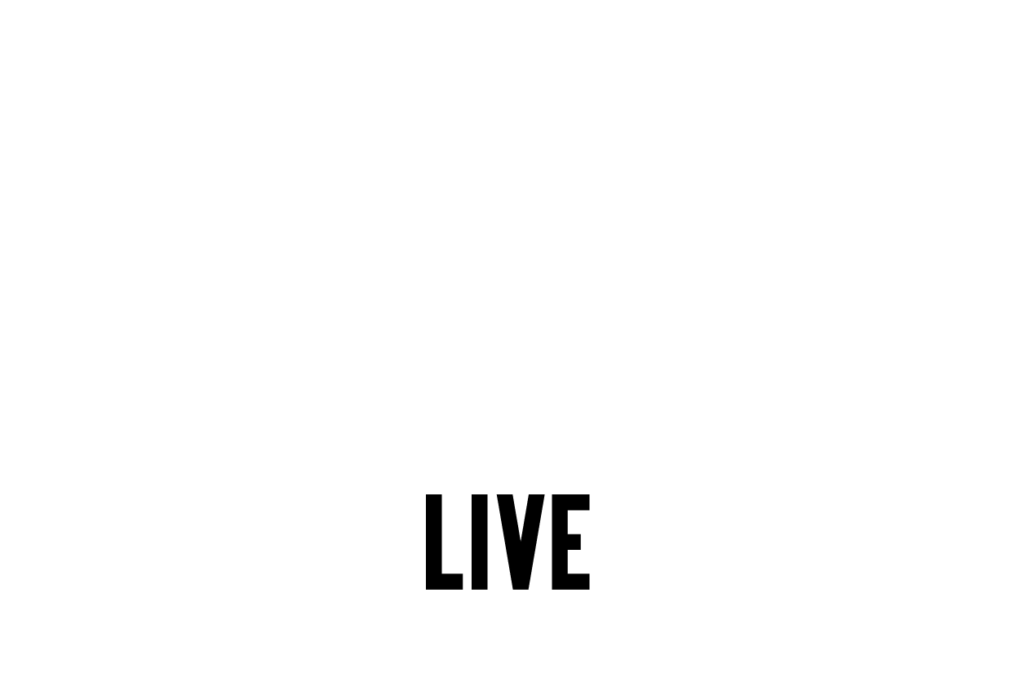 Please watch video from Robert
Note: All tour registrants are being contacted for next steps
Ready to say you were training for Broadway when the lights came back on?
The wait is finally over.
Broadway is back open. 
Theaters have opened their doors. 
And we're throwing Broadway's most anticipated in-person training experience  live in NYC to mark this historic moment.
It's called BROADWAY'S OPEN. 
We only have spots available for serious Musical Theatre students ages 12-18. 
BROADWAY'S OPEN is the ultimate Musical Theatre education experience for students ages 12 to 18.
You'll train with us for 4 weeks online  and then come to New York City for a weekend of dance, voice, acting, and audition masterclasses—led by award-winning Broadway artists. 
It's all happening at Open Jar Studios, a Broadway rehearsal studio in the heart of the Broadway Theatre District. 
When you register for BROADWAY'S OPEN, you get:
Broadway's Open on CBS News
October 25th–November 19th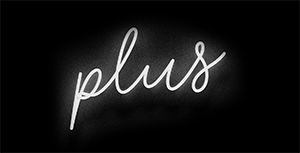 4 weeks of Online Prep for NYC
VIP Welcome Dinner with Robert
The Academy Welcome Breakfast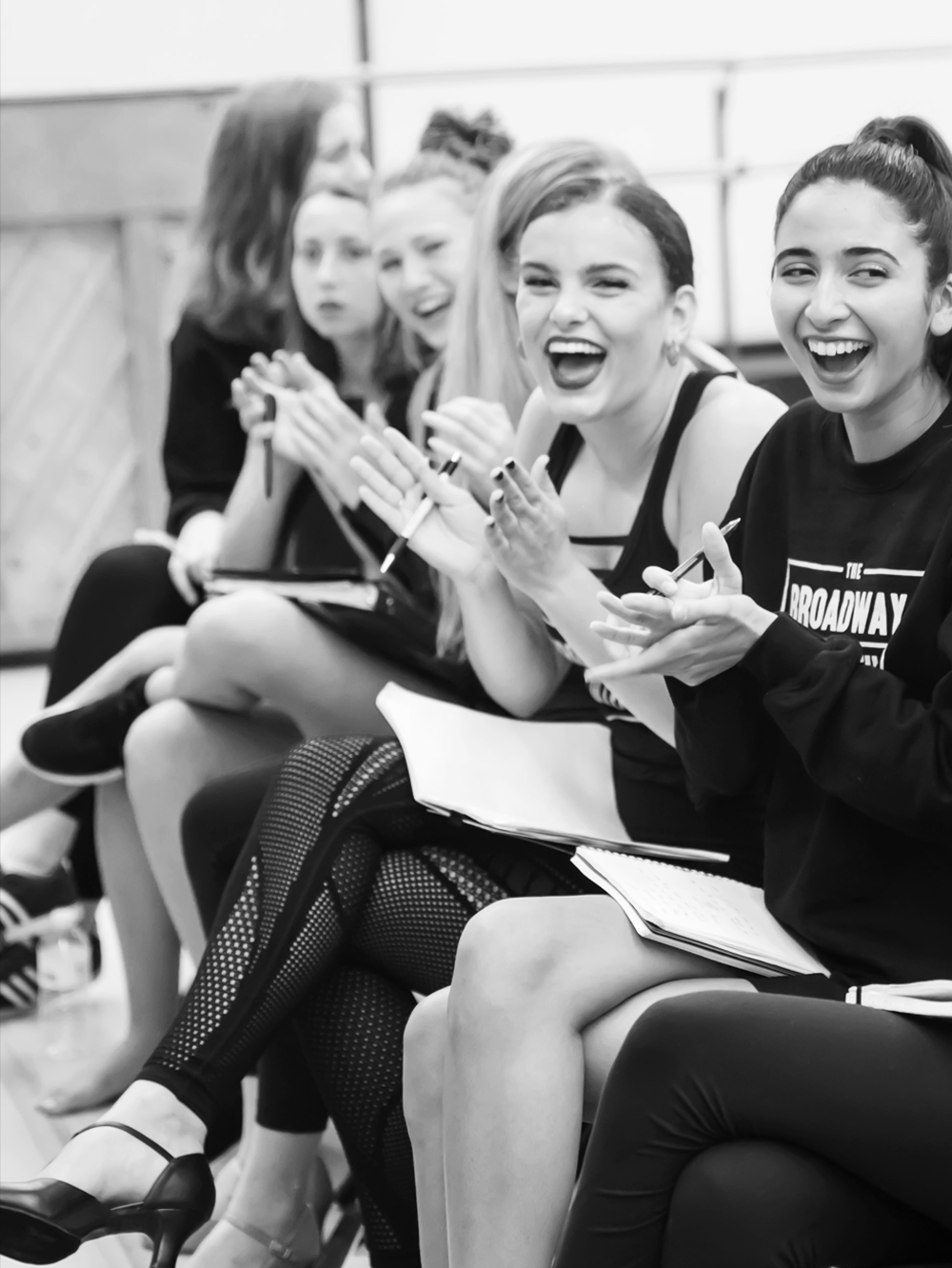 Meet your BROADWAY'S OPEN Faculty!
If you want to be on Broadway—train with Broadway.
Founder + Artistic Director of The Broadway Collective. Has performed in 5 Broadway musicals, most recently Hello, Dolly! University of Michigan MT grad.
Broadway Actor + Dancer. Has performed in 3 Broadway musicals, most recently Hello, Dolly! The Alvin Ailey School BFA grad.
Professional dancer. Has performed as a dancer at The Metropolitan Opera and in the national tours of Flashdance and Young Frankenstein. Point Park University Dance grad.
Broadway Actor + Dancer. Most recently performed in The Book Of Mormon on Broadway. Elon MT grad.
Broadway Actor. Has performed in 3 Broadway musicals. Most recently as Cady Heron in Mean Girls on Broadway. University of Michigan MT grad.
Broadway Actor. Has performed in 2 Broadway musicals. Most recently Aladdin on Broadway. Belmont University MT grad.
Broadway Actor + TV Actor. Has performed in 4 Broadway musicals. Most recently as Cherry Sunday in Charlie and the Chocolate Factory on Broadway. Cincinnati Conservatory of Music MT grad. 
Broadway Actor. Has performed in 2 Broadway musicals. Most recently in the national tour of Hamilton. Howard University MT Grad.
Broadway + TV Actor. Has performed in 4 Broadway musicals and is currently playing Meghan Markle on Lifetime's Escaping The Palace. University of Michigan MT grad.
Broadway actor. Has performed in 3 Broadway musicals. Most recently in Kiss Me, Kate on Broadway. Florida State University MT grad.
Broadway Actor. Has performed in 5 Broadway musicals . Currently in Wicked on Broadway. BM University of North Carolina at Chapel Hill grad.
Professional Actor. Most recently the Broadway National Tour of The Book Of Mormon. Cincinnati College Conservatory of Music MT grad.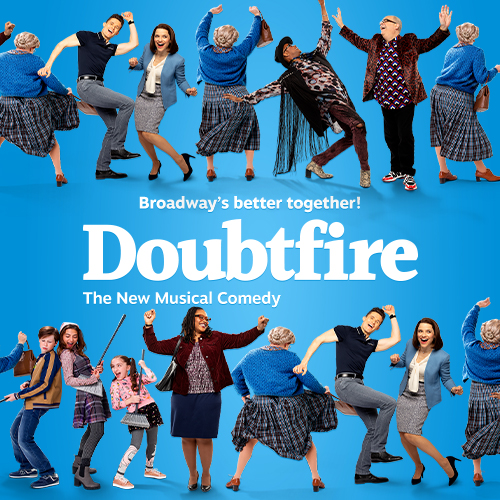 Bonus! See a Broadway Show
Your participation in BROADWAY'S OPEN includes a ticket to a Broadway show! Join us as we celebrate the return of Broadway with tickets to the Saturday evening performance the brand new movie-to-musical, Mrs. Doubtfire on November 20th.
Raves from Students + Parents

"If your child has dreams of working in Musical Theatre, then this is the place to be! The team at The Broadway Collective guides them and supports them by opening up opportunities to work with Broadway performers as well as receiving feedback. It's hard work but SO worth it!"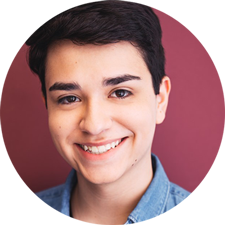 "Honestly? Before The Broadway Collective, I was so scared of being on stage. But I have been able to open up and now I'm not only confident in my singing, but my acting and dancing as well!"

"We were literally blown away not only by the professionalism of the team, but the incredible heart they bring to what they do. Robert has created a truly one-of-a-kind opportunity that will leave your child inspired to not only be a better performer but a better person."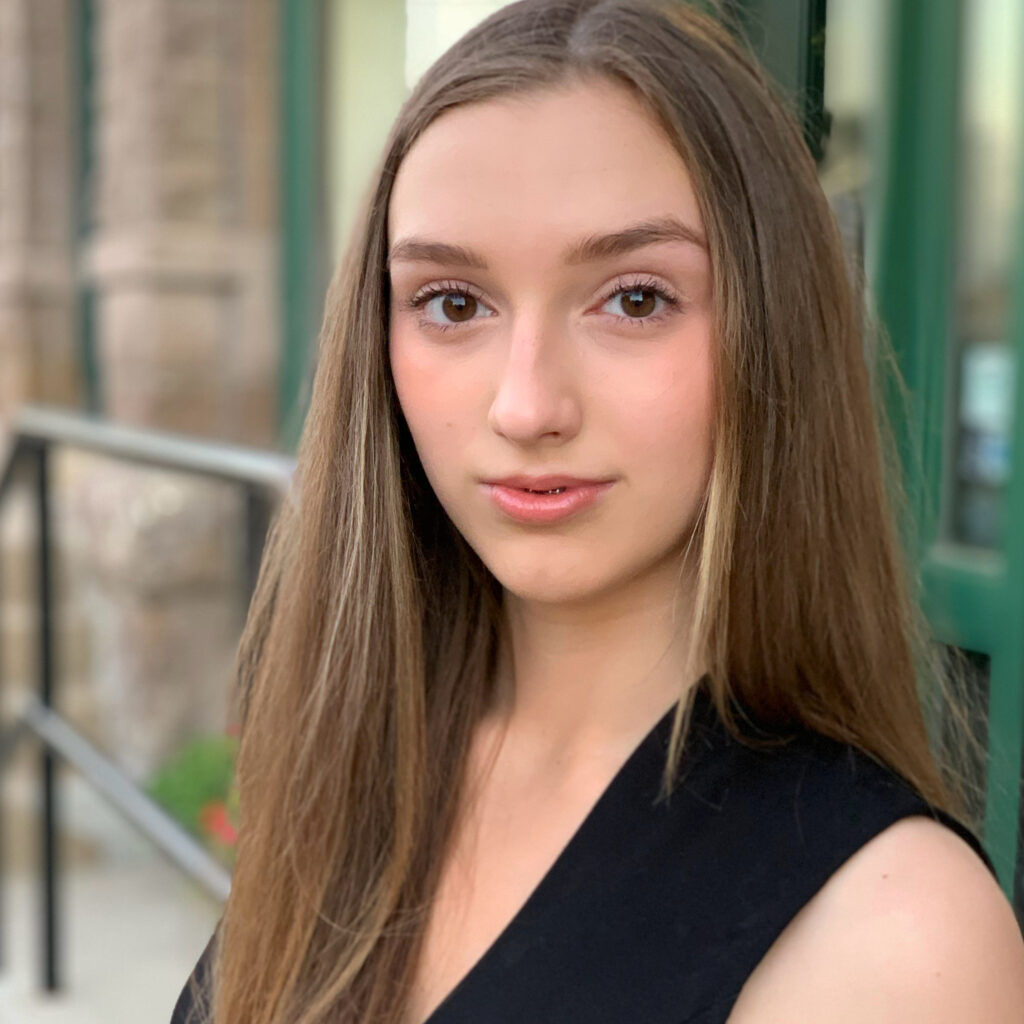 "I gained a new dedication and passion. The accomplished mentors brought out a performer in me that I had never seen before, and I had never felt this connected to my work. The Broadway Collective creates the space for me to be the best version of my truthful self."

"The difference in her confidence was ASTOUNDING. As in, "is that my child up there?" It was worth EVERY. PENNY. Also, Robert is a no BS teacher. He tells it like it is...but with love and the desire to help you find your passion. Even if that means it's not to pursue a Broadway career. It really is worth the time and money if your child dreams of being on Broadway."
"I not only learned more than I ever have, but made real connections and friendships. To anyone who doesn't believe it would work online, allow yourself to be surprised and your expectations to be exceeded."
– only a few spots left –
– only 40 spots available –
– only a few spots left –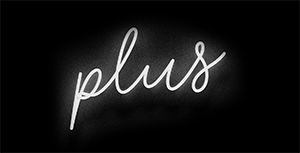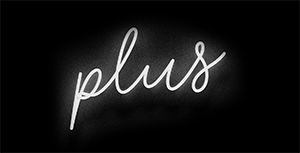 Hotel + airfare are not included in your tuition for BROADWAY'S OPEN.
We suggest flying into LGA, JFK, or EWR airport. All 3 airports have Uber or Lyft that will bring you directly into the Theatre District. It will take you 45-90 minutes to travel in from the airport.
If you prefer to bus in please come into Port Authority or train into Penn Station.
The following hotels are in the area of the event, however, The Broadway Collective has no relationship, group block, or affiliation with any of the hotels listed. The Broadway Collective does not review, endorse, or recommend these hotels. We are merely providing information about what is located nearby. You should confirm that a hotel meets your needs before booking a stay.
W New York - Times Square
M Social Hotel - Times Square
BROADWAY'S OPEN will be a fully vaccinated and masked event. Students and parents will be required to show proof of vaccination to confirm enrollment and enter the studio.  
Our company is based in NYC and is following our union guidelines that govern the reopening of Broadway theaters.  
We respect every family's choice to decide what is best for them. However, The Broadway Collective is reentering in-person training vaccinated and masked.  
We are not doctors. We are not lawyers. And we are not scientists. We are a New York-based collective of artists who have had to make a decision to protect our team and families who train with us.
With the deepest care and respect, no exceptions will be made.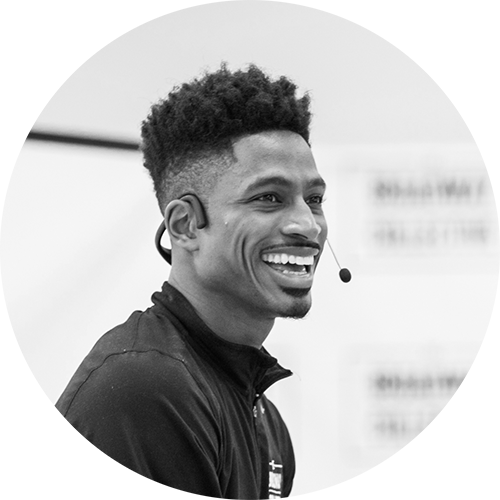 Well, it has been…quite a year. 
During the pandemic, we all had to stay home, stay safe, and find new ways to study, train, and make art—online. 
And during the pandemic, the Broadway district in NYC closed down for the first time in history. All 42 theatres—dark.
I'm not gonna sugarcoat it. It was tough. The theatre community had never experienced anything like this before. We had to summon all of our strength, faith, and creativity to get through it. And we did. 
New York City is resilient and courageous. We've gone through hard times before. We always bounce back. And we always come back stronger than ever. 
After a long pause, it's so exhilarating to see the Broadway theatre district re-opening. We are BACK. Shows are back on. Tickets are flying. Audiences can't wait to experience the magic that only Broadway can bring. 
We want you to be there with us—this fall—while it's all happening. 
Be there so that one day, you can tell your grandkids, "I was there when Broadway came back. I saw the lights come back on. I was training in NYC for my future when it happened."
Come join us in NYC for Broadway's Open. 
Do whatever it takes to be there—get a part-time job to earn extra cash, sell a bike you don't need, ask grandpa for a loan, carpool and share a hotel room with a friend, whatever it takes—to get yourself to NYC for this experience. Hustle and make this happen for yourself. 
Because THIS is a moment you don't want to miss.
You've been waiting all year for this.
We can't wait to share it with you.
It's time to recommit to your dreams—200 percent—and go ALL IN on training for the future that you want. 
We'll see you in NYC this fall!
Founder + Artistic Director
The Broadway Collective
Be able to say,
"
I was there.

"
BROADWAY'S OPEN is your chance to be trained by Broadway's finest talent.
Be there for this historic moment.
4 weeks of preparation. 1 weekend of Broadway transformation.