Registration open only through sunday dec 6
If you are a musical theater student who…
dreams of performing on broadway...
Had Your Training and Shows Canceled...
But you're ready to get back to training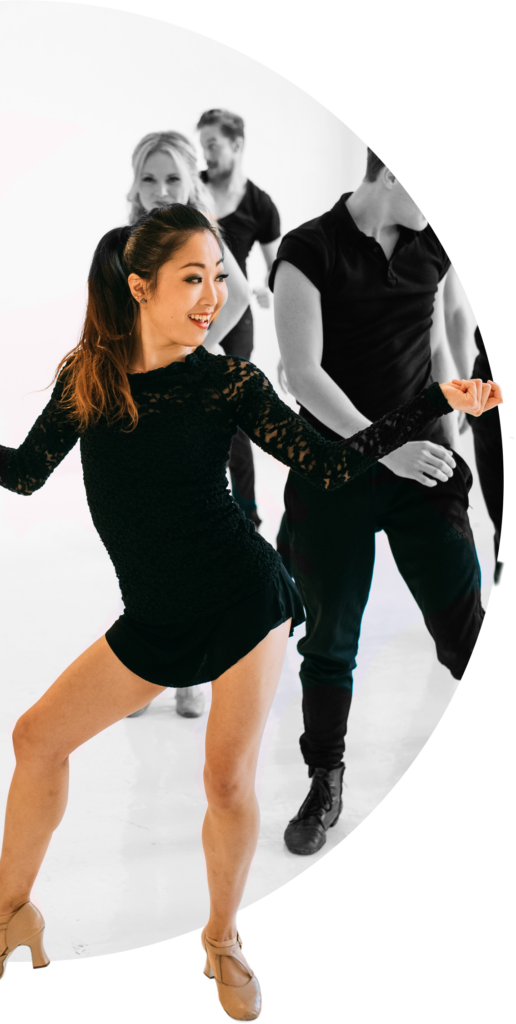 Work with Broadway performers from home

Continue training singing, dancing and acting

land more roles, get into top college programs, and build more confidence?
Join Hello Broadway Live!
30 days of Broadway transformation.
After this? You will never be the same.
Meet Your Hello BroadwaYLive Coaches
There are 22 shows on Broadway.
our hello broadway live coaches are in 18 of them.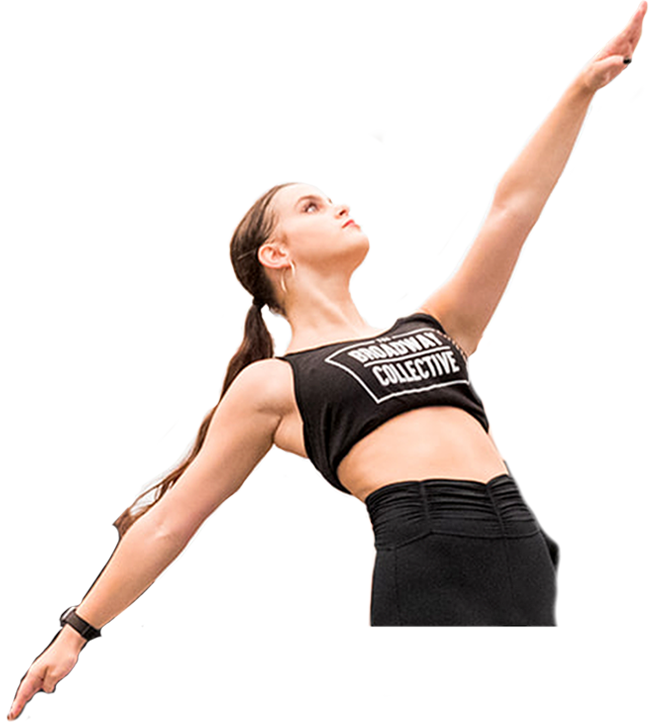 What is Hello Broadway Live?
When you sign up for Hello Broadway Live, you get 30 days of dance, voice, and acting training led by Broadway performers from hit shows like Hamilton, Hadestown, and Dear Evan Hansen.
Bring your artistry to the next level. Gain a competitive edge. Build life skills like time management, work ethic, resilience, and commitment. 
This is 30 days of Broadway transformation that will change your life forever. 
The best part? No travel required! 
Attend classes, meet with your new mentors, and get personalized feedback—online. 
We are Broadway's leaders in online education. We deliver a learning platform that is above-and-beyond anything you've experienced before. 
Hello Broadway Live happens ONCE a year. 
It all starts January 4, 2021.
Are You In?
30 DAYS OF LIFE-CHANGING TRAINING
Dance, voice, acting, and audition skills—we cover it all! We bring out the excellence inside of you. You'll be astonished by how rapidly you improve.
MENTORSHIP FROM BROADWAY PERFORMERS
You've got questions about what it's really like work on Broadway? Wondering what it takes to "make it" in this competitive industry? Our Faculty is here to spill the tea.
SUPPORT FOR STUDENTS—AND PARENTS, TOO
Parents, we know you've got a million questions about musical theatre colleges, scholarships, and of course, "Is this a realistic career ptath for my kid?" We invite you to a Parents-Only info session. Ask anything. Get answers
We mail you the official Hello Broadway Live swag box! Includes your t-shirt, student workbook, parent workbook, and a few exciting surprises!
Meet Broadway-obsessed students—like you! When you hang with ambitious, hard-working students, it motivates you to be your absolute best. These new friends will become your Broadway Family for years to come.
During our 30 days together, you will...
Get world-class training from Broadway performers and industry professionals covering dance, voice, acting, and audition techniques.
We give you a collection of 16-bar audition songs, sheet music, MP3 tracks, plus training on how to build confidence and own the room. Become The One they can't pull their eyes away from!
GET YOUR QUESTIONS ANSWERED
Ask questions about college programs, career paths, fears, funding, anything on your mind. We keep it real. We always give you the truth. No sugar coating.
CREATE YOUR AT-HOME TRAINING SPACE
Due to COVID-19, many schools, theatres, and dance studios are closed…indefinitely. But that doesn't mean you stop training. We show students how to set up a professional-level Training Space at home.
GET PERSONALIZED ATTENTION
Hello Broadway Live students are podded into small groups based on age. Each student receives individualized attention. You'll be on a first-name basis with your teachers!
CELEBRATE AND SHOW OFF YOUR HARD WORK!
Celebrate your effort and share what you've learned at the Sharecase (Sharing Showcase) at the end of the month. Parents are invited to watch!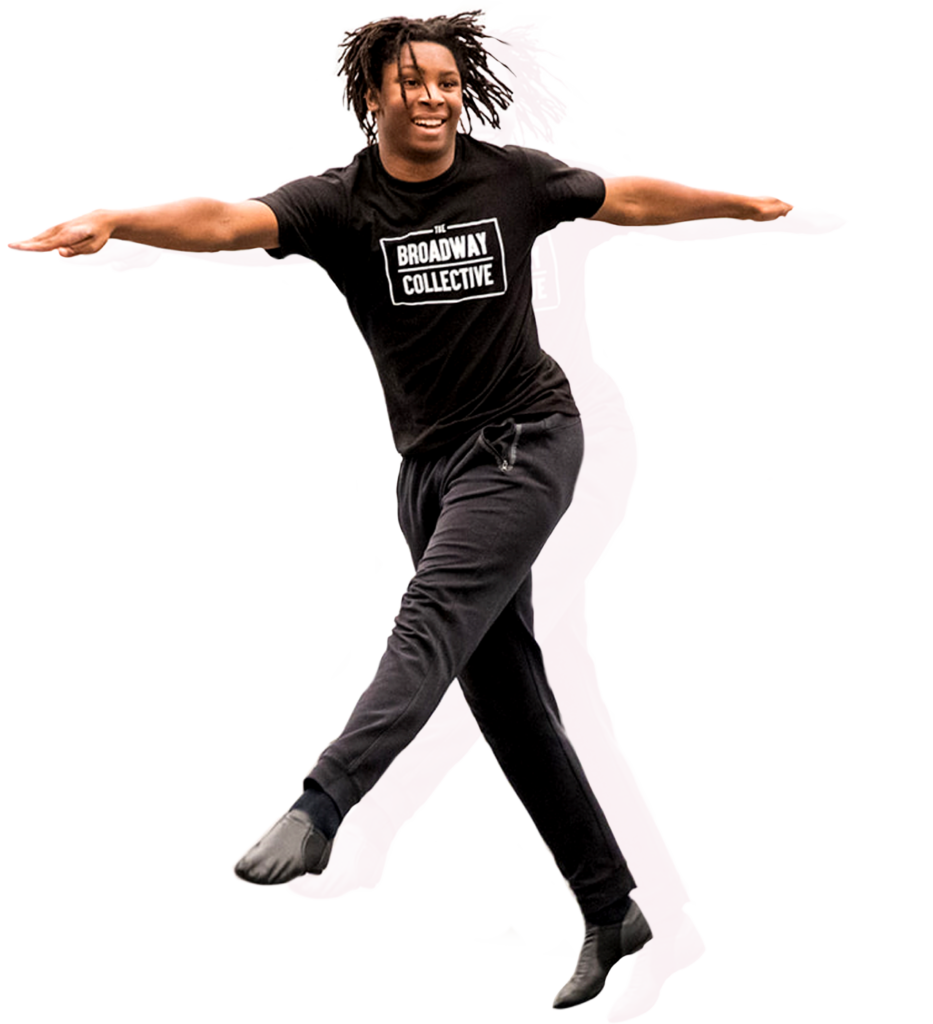 After Hello Broadway Live is over...
the transformation continues!
Why stop with just 30 days? Continue your training and keep the momentum going with HELLO BROADWAY: our year-long program for serious musical theatre students.
Hello Broadway Live isn't for everyone. Is it the right program for you? We're looking for a particular kind of student.
Let's see if you meet this criteria:

You're a musical theatre student, ages 12-25.

You consider yourself to be at the intermediate to advanced level.

You are serious about pursuing a career in the performing arts.

You want to work on Broadway, in Hollywood, or maybe both!

You can envision yourself performing onstage, or maybe writing, directing, and producing too.

You recognize that musical theatre is a highly competitive industry. To "make it," you will need the best training and serious commitment.

You're kind to others. You're not a bully. You will bring positivity and light into this community which is truly a Broadway Family.

Or, maybe you have a different career goal (medicine, engineering, education, etc.) but you LOVE theatre...and you're looking for a place where you can take classes, learn, grow, perform, and do what you love.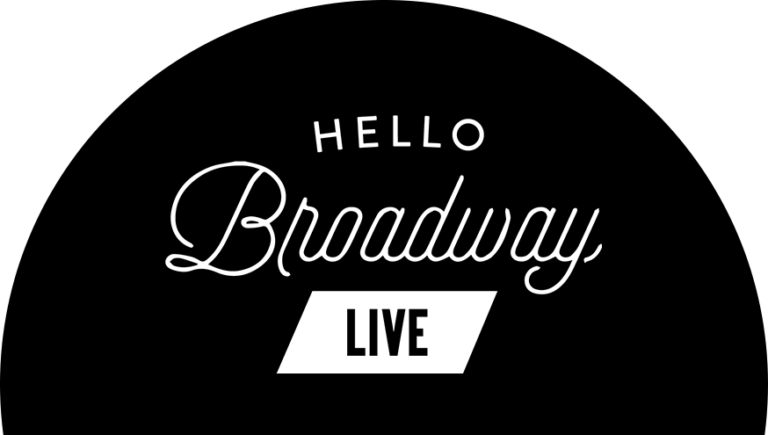 The Hello Broadway Live TIMELINE

Everything happens online. Virtual training.
No travel required.
Your Hello Broadway Live swag box arrives in the mail!
Get organized and ready for action! Set up your at-home training space using the tips we provide.
Orientation Kick Off Call 6PM ET!
Get a tour of the virtual classroom. Introduce yourself to classmates and teachers. Announce your #1 goal for the next 30 days.
Vocal Master Class + Wellness for Broadway
This work will be online at your own pace and require 3-5 of your time. The Lesson will be available Monday at 12pm ET and Homework will be due Sunday by 5pm ET.
Dance Master Class + Education for Broadway
This work will be online at your own pace and require 3-5 of your time. The Lesson will be available Monday at 12pm ET and Homework will be due Sunday by 5pm ET.
Acting Master Class + Business of Broadway
This work will be online at your own pace and require 3-5 of your time. The Lesson will be available Monday at 12pm ET and Homework will be due Sunday by 5pm ET.
Artistic Mentorship + Putting It All Together
This work will be online at your own pace and require 3-5 of your time. The Lesson will be available Monday at 12pm ET and Homework will be due Sunday by 5pm ET.
Jan 30-31, 2021 12pm-6pm
ET each day
2-day Live Digital Masterclasses, Broadway Performer Meet + Greets, and Sharecase performance.
Share what you've learned! Family and friends are invited to watch!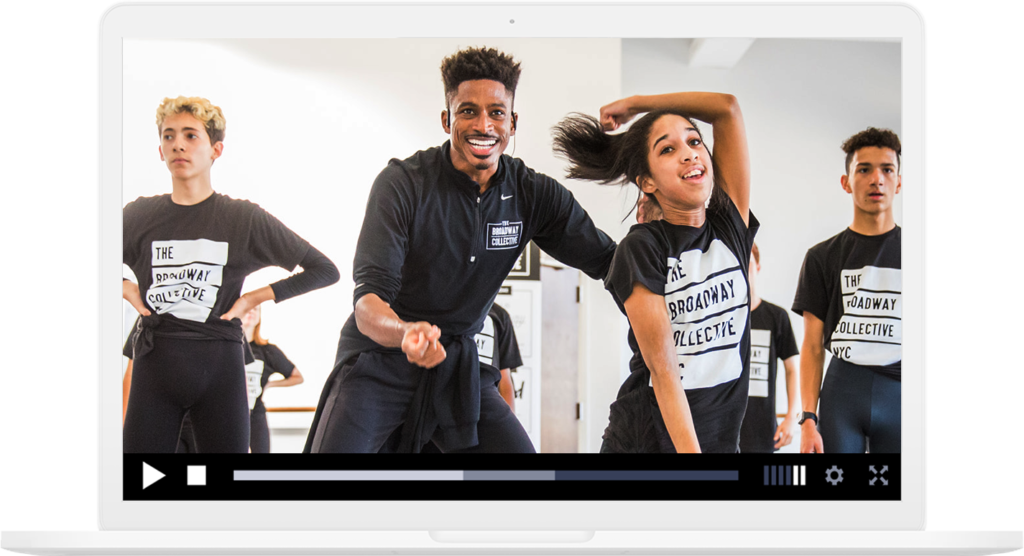 Broadway Performers Teaching You...
Don't be fooled into thinking that singers get "mover combinations" on Broadway. Absolutely not. You will learn Broadway choreography that will push you into being the diverse dancer Broadway requires.
If you're a fantastic dancer, chances are you will make it through the dance cut, but the most important factor in booking the job is nailing your 16-bar vocal audition. Learn how to warm up your voice and how to select a great audition song.
Anyone can sing a high note. Anyone can get their leg up. The secret sauce is doing it while telling a story. Through monologue, scene study, and audition sides coaching, we bring your artistry to the next level.
If you can't walk into an audition room with confidence, then this will be a very difficult business for you to navigate. From initial cattle call to final callbacks, learn to fuel your fear into fire in your belly.
Join Hello Broadway Live!
30 days of Broadway transformation.
After this? You will never be the same.
Founder + Artistic Director THE BROADWAY COLLECTIVE
Robert holds a BFA in Musical Theatre from The University of Michigan. He has been seen in 5 Broadway shows and 2 National Tours: Dreamgirls, Memphis, Nice Work If You Can Get It, Cinderella, Motown, and Hello, Dolly! starring Bette Midler and David Hyde Pierce. As a director / choreographer, his work has been seen at Music Theatre Wichita, Pace University, Naples Performing Arts Center, and The University of Michigan. In 2016, he founded The Broadway Collective where he is the Artistic Director. He is a proud member of the Broadway Inspirational Voices. This fall, Robert will serve as Michael Arden's Assistant Director on the National Tour of the Tony Award-Winning Revival of Once On This Island.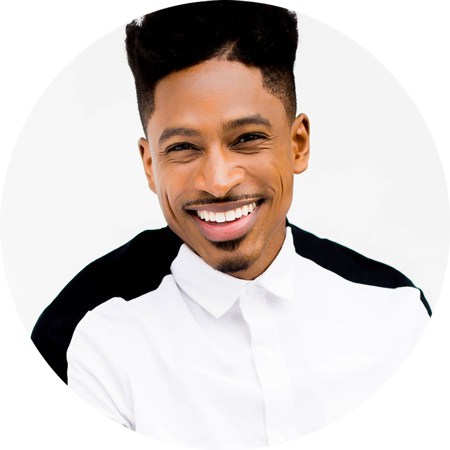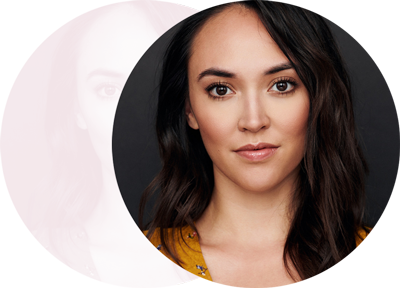 BELINDA ALLYN (she/her) is a New York based actress originally from Arkansas. She attended Oklahoma City University and graduated Summa Cum Laude with her Bachelors of Music in Music Theater, where she studied voice under Dr. Frank Ragsdale. Favorite credits include: Once Upon A One More Time (pre-Broadway shut down by COVID), Allegiance (Broadway), Belle in Beauty and the Beast (Paper Mill Playhouse), Maria in West Side Story (Paper Mill Playhouse), understudy Imelda in Here Lies Love (Seattle Rep), Maria in West Side Story (Riverside Theatre), Mrs. Claus/singer in the Radio City Christmas Spectacular (NYC), and Main Stage Performer for Disney Cruise Line. @belinda_allyn
Desi Oakley is a New York City-based actress, Broadway performer and singer/songwriter most recently seen on Broadway starring as "Roxie Hart" in Chicago and on the West End as "Jenna" in Waitress. Born and raised in Wichita, Kansas, she was exposed to professional theatre at the young age of eight years old. She became a professional performer at fourteen years old, as the youngest ensemble company member at Music Theatre of Wichita in history. Her learning continued at the University of Michigan where she earned a BFA in Musical Theatre. Upon graduation, she quickly made her Broadway debut in Wicked. From there, her Broadway career continued in the Broadway revivals of Annie and Les Miserables. She got her National Touring start by helping lead the First National Tour of Evita as the alternate for Eva Péron. Alongside stage performance, Desi also works as a voice artist; voicing many brands commercially, and additionally her entirely original album, Repeat, and EP, Pocket of Time, can be found on iTunes and Spotify. In her spare time, she can be found writing music, doing yoga, volunteering for charitable organizations, and teaching aspiring young artists in NYC. @desioakley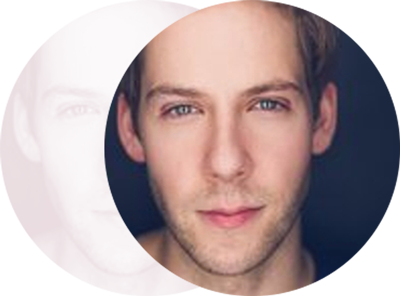 Andy grew up dreaming of becoming an actor. Since graduating from The University of Michigan witha B.F.A. in Musical Theatre, he has performed on Broadway, toured across the globe, and developed a passion for mentoring the next generation of artists. Selected credits: Broadway: CATS (Munkustrap), CINEDERELLA (OBC), BULLETS OVER BROADWAY (OBC); Tour: CINDERELLA (Prince Topher), BOOK OF MORMON (Elder McKinley), WEST SIDE STORY (Riff, International Tour). Numerous regional and developmental credits.
ZAKIYA YOUNG just closed The Old Globe's acclaimed production of Danai Gurira's play Familiar. Last summer, she participated in the Ojai Playwrights Conference New Works Festival. Broadway credits include Stick Fly, The Little Mermaid, and The Radio City Christmas Spectacular. Off-Broadway, Zakiya received an Audelco Award Nomination for Storyville. Regional theater credits include Spamilton, Disgraced, Good People, Aida, White Christmas, Little Miss Sunshine, and It's a Bird… It's a Plane… It's Superman. Zakiya is the first and only black actress to play the iconic role of Lois Lane in any Superman project. On-camera credits include Room Enough, The Vanishing of Sidney Hall, Iron Fist, Orange is the New Black, and Mozart in the Jungle.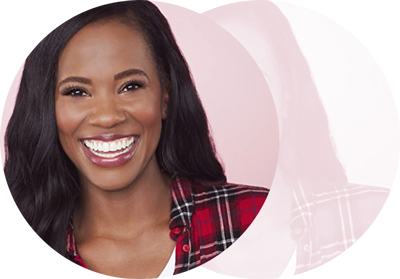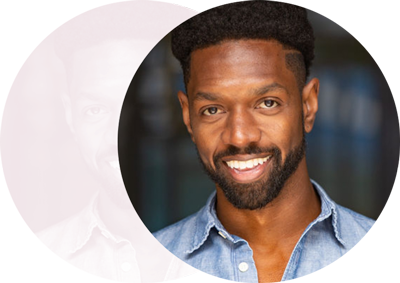 Ramone is thrilled to return as a coach for Hello Broadway! A Los Angeles native, he currently resides in New York City. Most recently Ramone was seen on Broadway in Beetlejuice the Musical as well as the The Broadway and National touring companies of Motown the Musical. Some of his favorite regional credits include The Sting, Papermill Playhouse; The Prince of Egypt, TheatreWorks Silicon Valley; Sacramento Music Circus and Tuacahn Center for the Arts. Ramone holds a BFA from the Boston Conservatory and has been on staff with The Broadway Collective since 2016.
Erica Dorfler Broadway: A Christmas Carol, Natasha, Pierre and the Great Comet of 1812, The Book of Mormon, Memphis, Baby It's You!, Scandalous. Off-Broadway: Carmen Jones (Classic Stage), I Married An Angel (Encores!), Avenue Q (New World), Witness (Playwrights Realm), Forbidden Broadway (DavenportTheater), Silk Stockings (York Theatre). National Tours: Rent, Mamma Mia! Regional/NYC: The Way of the World (Folger Theatre), Pamela's First Musical(Two River Theater), THIS (Barrington Stage), Here's Hoover (Les FreresCorbusier), West Side Story (L.A. Philharmonic), Natasha, Pierre and the Great Cometof 1812 (ART). Television: "The Family". www.ericadorfler.com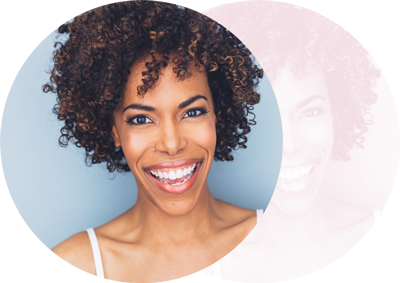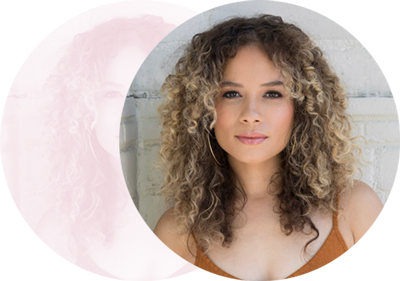 Sydney Morton is a graduate of the University of Michigan and trained at the Royal Academy of Dramatic Arts. Broadway: Memphis, Evita, Motown, American Psycho. TV: She's Gotta Have It ("Cheryl Overstreet," Netflix), Sound Of Music Live (NBC). Film: The Intern, Service to Man, and Love, New York.
TAELER CYRUS has been seen on Broadway in the original casts of Hello, Dolly!, AnAmerican in Paris, and After Midnight. TV: The Tony Awards, Marvelous Mrs. Maisel,Saturday Night Live, and MTV VMA's. Concert Dance: River North Dance Chicago, Ailey II,Metropolitan Opera. Commercial Dance: Beyoncé, Mariah Carey, Kanye West. She is an AileySchool/Fordham University BFA graduate.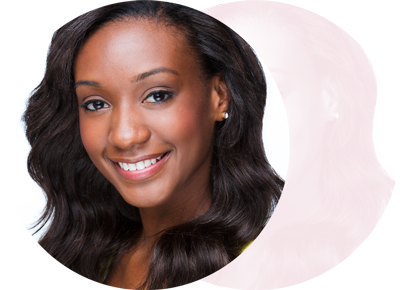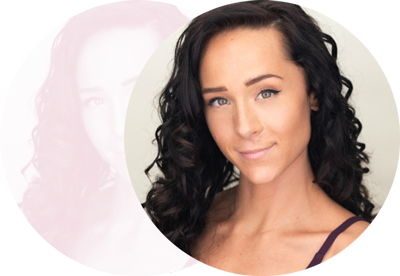 Lissa deGuzman recently finished the run of a new Broadway bound musical Bliss at the 5th Avenue Theatre in Seattle, WA. Sadly, COVID-19 interrupted her next new musical's Off Broadway debut, Between the Lines. Other credits include: Broadway: King Kong (Ensemble, Ann Darrow u/s). National Tour: Aladdin (Jasmine). Regional: the MUNY, Goodspeed Opera House, Studio Tenn. @lissadeguz
JJ Niemann is a New York City-based actor, Broadway performer, choreographer and coach. After growing up in Wilmington, NC, JJ graduated in 2017 with a BFA in Music Theatre from Elon University. Shortly after, he joined the Broadway cast of "The Book of Mormon" as a Swing, where he has been performing for a majority of the past three years. Most recently, JJ was in the developmental workshops and the World Premiere of the new musical "BLISS," which made its debut in February at The 5th Avenue Theatre in Seattle. Aside from developmental readings and workshops, JJ has performed regionally at theaters like The Muny, Pittsburgh CLO, Bay Street Theatre, Artpark, and Grandstreet Theatre. Favorite roles include Laurie in "Little Women," Drew in "Rock of Ages," Mr. Mistoffelees in "Cats," and Frankie Epps in "Parade." In addition to performing, JJ teaches his own dance classes in the city called Jazzing With JJ, and coaches regularly with The Broadway Collective's programs including Hello Broadway, Gathered, and Prescreen Prep. Connect with him on Instagram or TikTok @jjniemann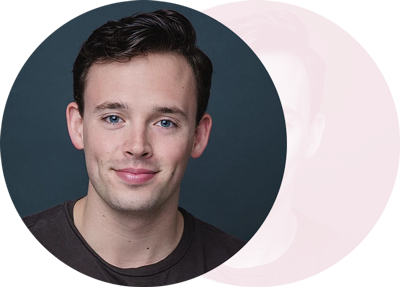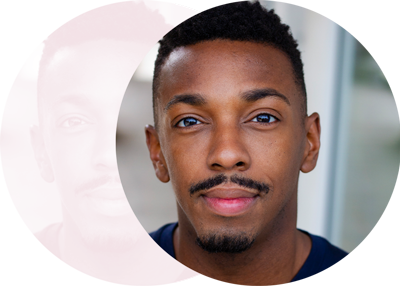 Tyler McKenzie is a Long Island native. Broadway: Hamilton, MAMMA MIA!. National Tour: Matilda (1st National Tour), MAMMA MIA!. Regional: Rocky Horror Show (BCP), Brave New World the Musical: World Premiere (NC Stage Co.), MAMMA MIA! (MUNY). Love & the most gratitude to Mom, Dad, CJ, Dallin, The Price Group, and to my incredible friends & family. BFA in Musical Theatre from Western Carolina University. IG: @thisistylermckenzie
Ryan Breslin is most well known for originating the role of Race in Disney's NEWSIES! Broadway: THE BOOK OF MORMON, CHARLIE AND THE CHOCOLATE FACTORY, and BEETLEJUICE. TV/Film: the Coen Brothers film, HAIL CAESAR! and "Person of Interest" on CBS. Ryan attended The Cincinnati Conservatory of Music (CCM) and now resides in New York City.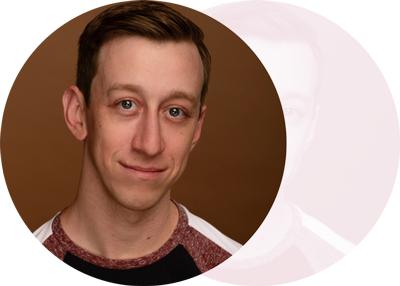 Oh my goodness! Thank you so much for stopping by!
I remember being your age and telling my mom that I wanted to be on Broadway (I was obsessed with musical theater…especially the ​CATS ​soundtrack. I know, no judgments.)
The thought of being on Broadway literally sent shivers up my spine. And like me, you're here because something inside of you craves NYC and the thought of making it on Broadway.
Listen, I can't put you in a Broadway show, but I can teach you what it takes to get there. Broadway may seem like a distant, faraway, almost impossible dream. But it's not impossible. It is doable.
I want to make you a better singer, dancer, and actor, of course. But more importantly, I want to make you a better​ worker.​ I want to help you understand the commitment level and work ethic that Broadway actually requires.
You're probably scared of doing one of the disciplines we are going to cover. That's okay! My team and I will be right there to encourage you, push you, and root for your dreams.
Talk with your parents and get yourself registered today.
I promise: your future self will thank you.
Join Hello Broadway Live!
30 days of Broadway transformation.
After this? You will never be the same.