"I'm afraid I don't have time."
Enrollment is currently closed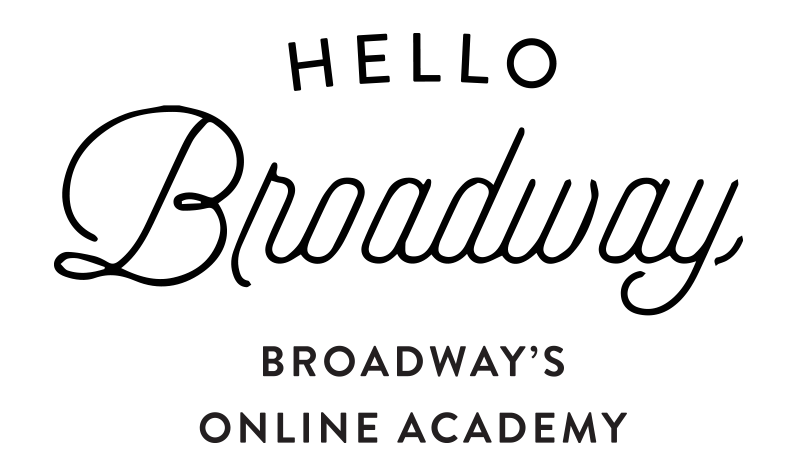 Train for Broadway
with

Broadway. Every week from your home.
We are Broadway's elite online academy where Musical Theatre students get weekly training + personal feedback from working Broadway professionals.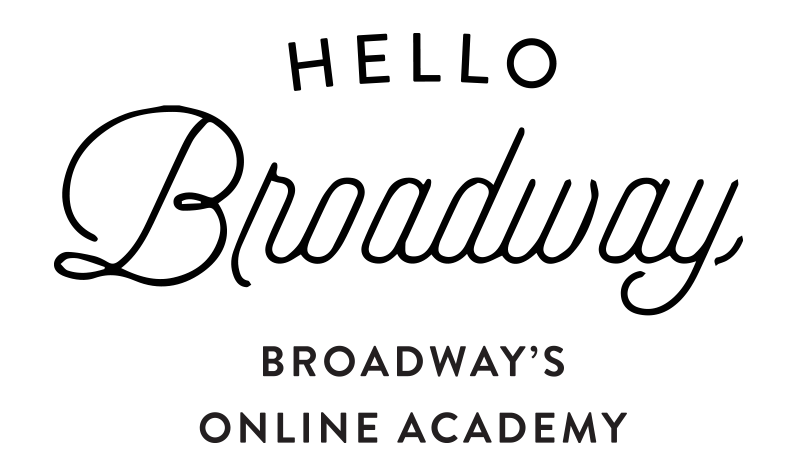 Train for Broadway
with

Broadway. Every week from your home.
We are Broadway's elite online academy where Musical Theatre students get weekly training + personal feedback from working Broadway professionals.
SEE OUR AWARD-WINNING COACHES IN: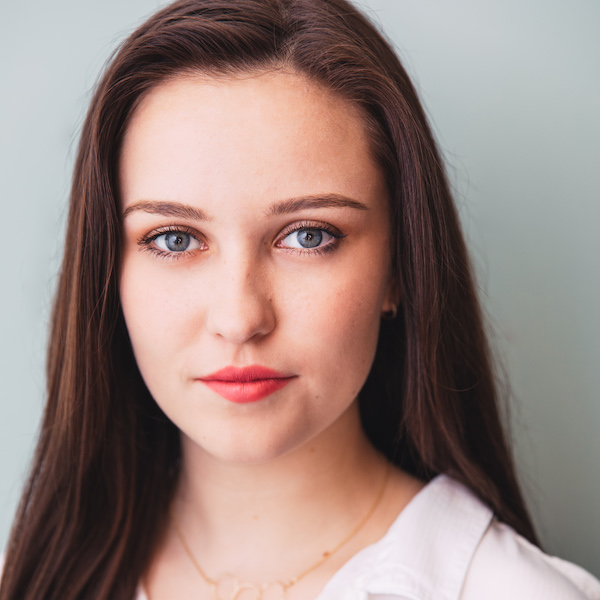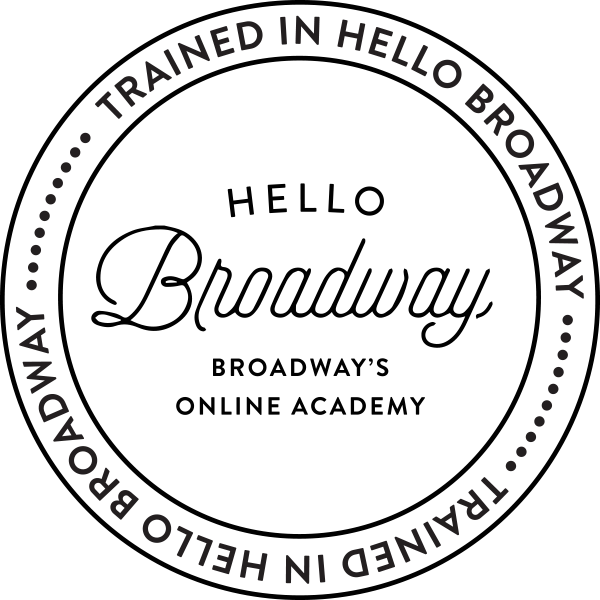 Abby landed the lead *and* a spot in a BFA program!
"The biggest growth in my skills since training in Hello Broadway involves specificity in storytelling. Previously, I believed that it was okay to stand up and just sing a song for the fun of it. I took these skills into my high school musical and college auditions…and I got both the lead and into a BFA college program!"
What's Inside Hello Broadway
All learning materials, 1-on-1 coaching, and video masterclasses are available inside of our online student portal.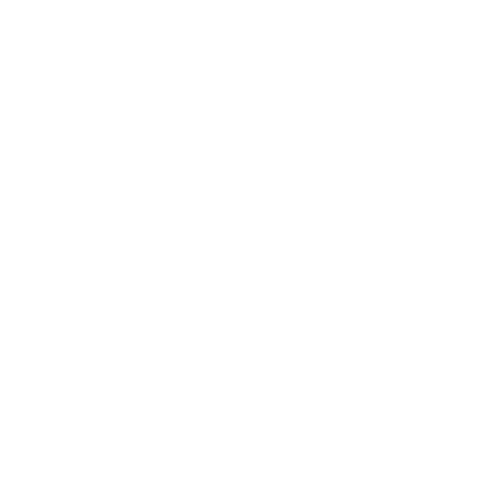 WHAT'S NEW THIS YEAR IN HELLO BROADWAY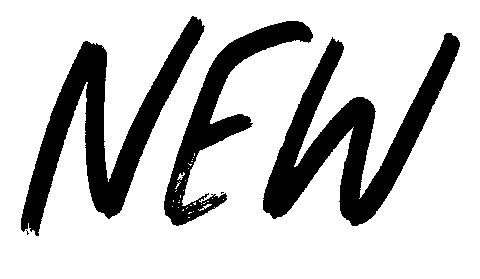 We will be sending you a welcome box in the mail along with a coursebook–filled with worksheets, a calendar laying out your Trimesters, directions + expectations–along with other huge surprises! Yes, we're getting fancy!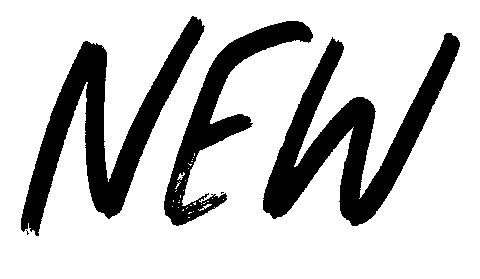 Students will now be "podded" by age group with dedicated coaches and group chats. This is going to be game changing–you'll be getting the help you need for where you truly are in your development.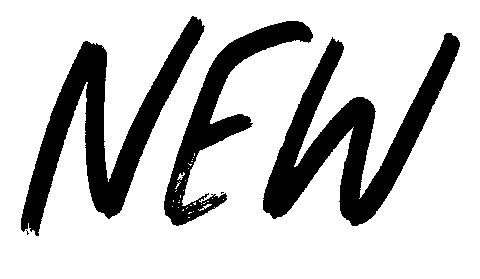 A one-hour session with a professional Time Management + Productivity coach will kick off each Trimester. Think of it like Netflix's The Home Edit but for organizing your Broadway training. Can I get an amen?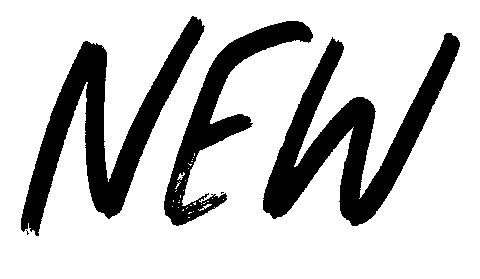 There will be live technique classes on Tuesdays with the industry's top Vocal, Dance, and Acting teachers, giving you resources and tools to implement into your weekly routine.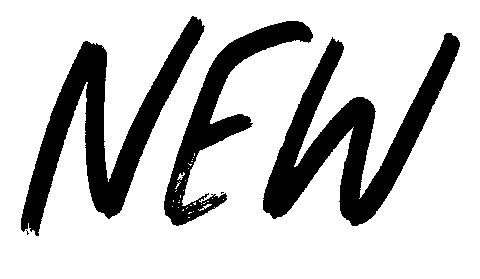 Every Student Pod will have a licensed life coach and therapist who will follow along on your journey and check-in with you once a month, giving you tools to maneuver any obstacles you might be facing.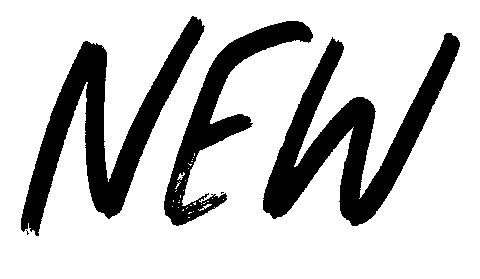 Student Pod Live Coaching Calls
Once a month, you and your Student Pod will get the opportunity to chat with each of your feedback coaches on a live coaching call. You will have time to talk to your coach about what they are seeing in your work, go through material, and ask them questions.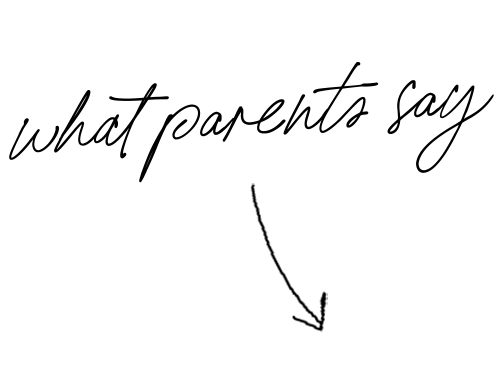 "Hello Broadway pushed Susan to deliver three monologues in one self-tape, including Shakespeare. I was doubtful! But wow. I was so impressed by the work that Susan put in to prepare and push through, and then I found myself lost in the moment. I forgot that it was her, and that this was an assignment. I got choked up by an emotional moment, and laughed, and was completely pulled into the characters she created."
"If your child has not found where they belong in this crazy world, Hello Broadway is the place to be. The Broadway Collective works hard to provide the skills needed to succeed not only in the Broadway world, but in everyday life. About kindness, working hard to find your passion, and going to college. They don't just talk the talk, they work hard to help your child succeed."
"Joseph had minimal formal training in Dance and Singing and none in Acting. The Broadway Collective has filled all the holes and honed Joseph's skills so much so that he was cast in several musicals as lead characters!"
"It is a lifetime investment in your child's future. Hello Broadway is more than a program, it is a family of people that understand your child's love for musical theatre. They will love and challenge your child more than any other program."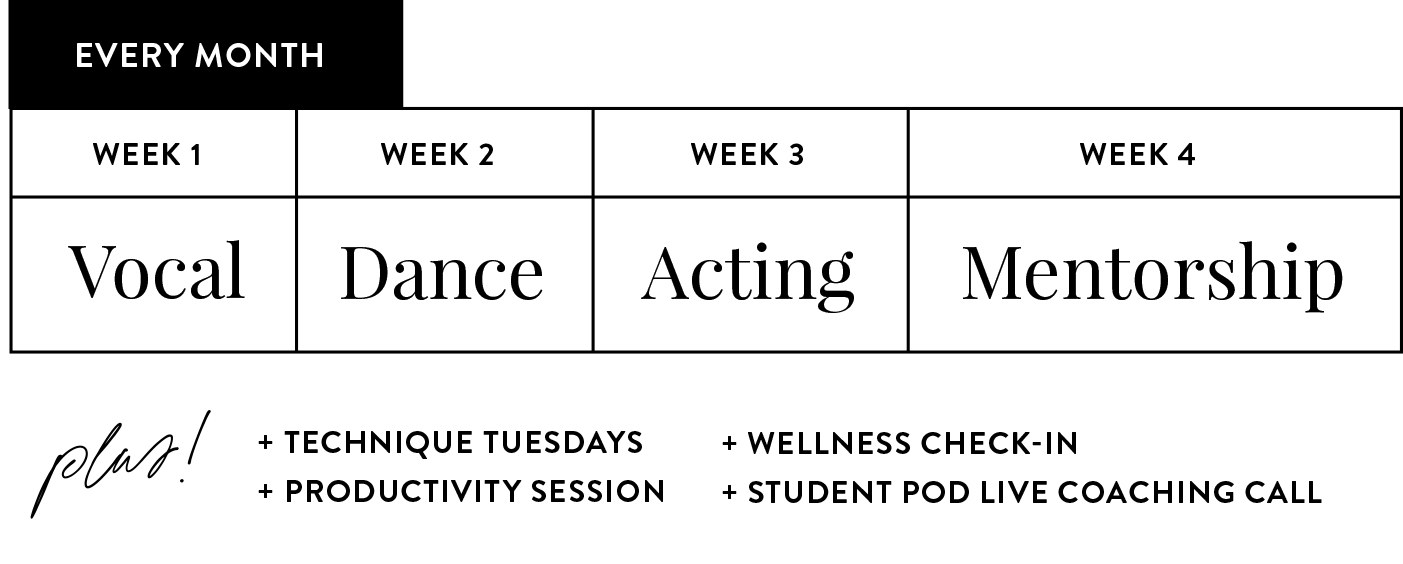 Each Monday, a Video Masterclass unlocks along with learning materials in one of the core Musical Theatre disciplines: Vocal, Dance, Acting, and Mentorship. 
By the end of the week, you submit a self-tape of your work to receive personal feedback from your Hello Broadway coach. 
Every month ends with a live coaching call for your Student Pod, as well as a structured assessment to provide you with an action plan for achieving your goals.
Your Vocal Masterclass unlocks with a new 16-bar cut. Each week covers a different Musical Theatre genre to add to your audition book.
Your Dance Masterclass unlocks with choreography inspired by Broadway's most in-demand choreographers and musicals.
Your Acting Masterclass unlocks with a new monologue using techniques from the top undergraduate and graduate school programs.
Mondays in Week 4, your Mentorship Masterclass unlocks with a new Mentor.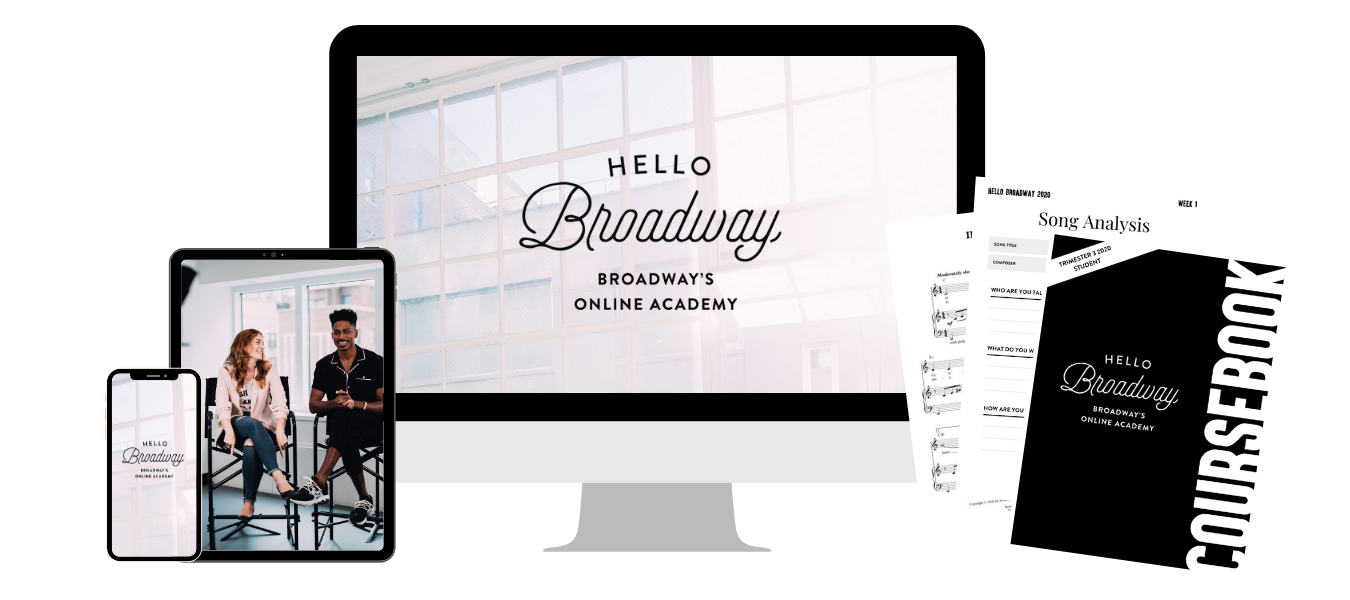 What you get for a full year of Hello Broadway...
So...how is Hello Broadway different from other online programs?
Students who say their skills improved in Hello Broadway
Students who say they were pushed in Hello Broadway
Hours per week average that our students work in Hello Broadway
Students who placed into competitive BFA Musical Theatre programs
Students who continue training with The Broadway Collective after their first year ​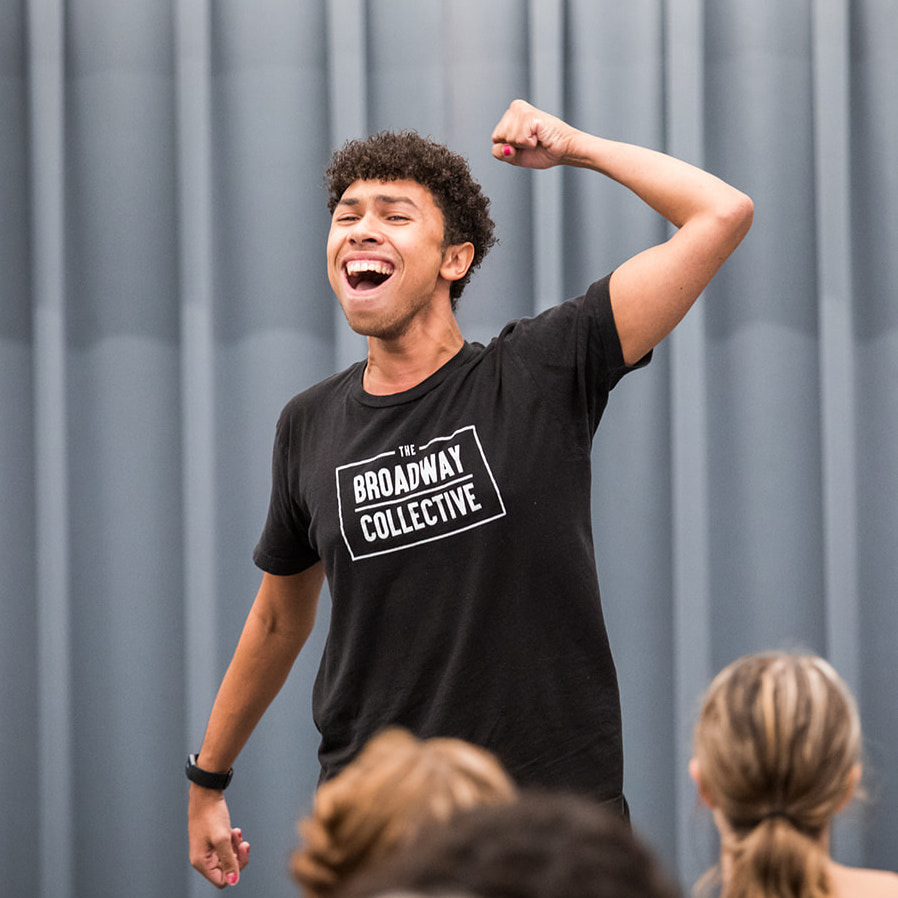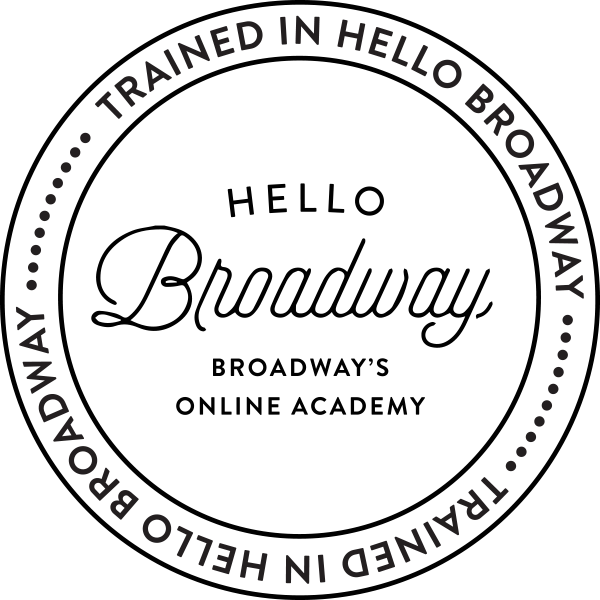 Jack got caught up on his skills and got into a BFA program!
"Hello Broadway taught me the importance of  consistency and how to manage a heavy workload. This has allowed me to continue to be a better artist by knowing how to put in the work at home every single week. I even got into my dream college!"

TJ booked his first Regional theatre production!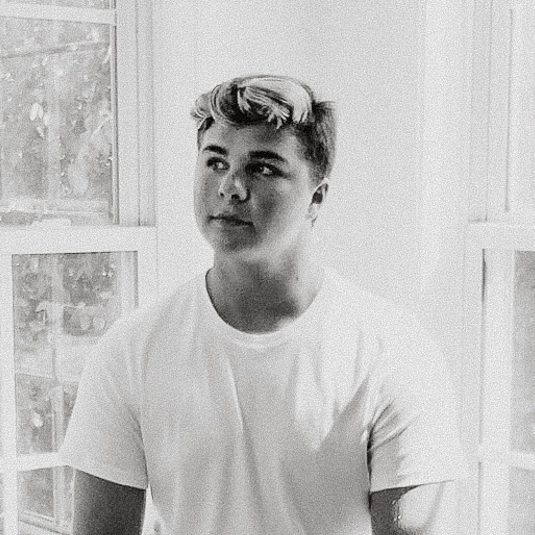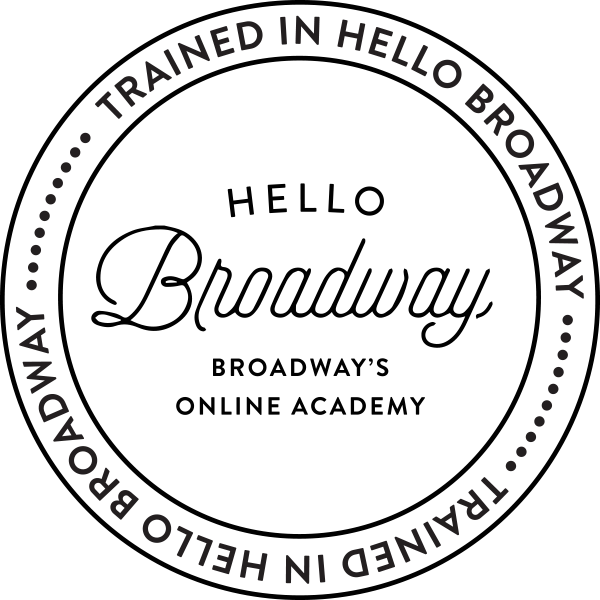 "Hello Broadway has helped me realize who I want to be and taught me how to trust in myself! I used to lack confidence but now I know that  I have to trust in the process and be okay with where I am but  also continue to work to be better."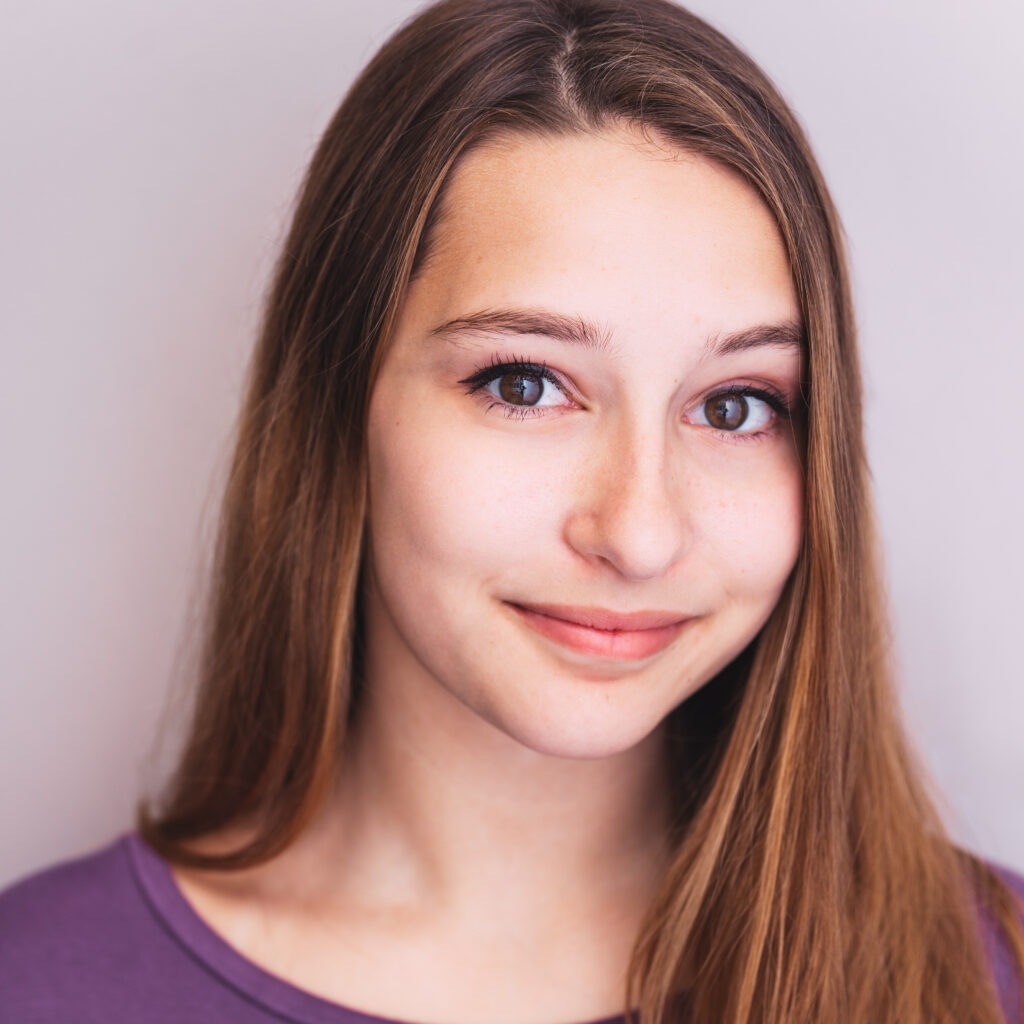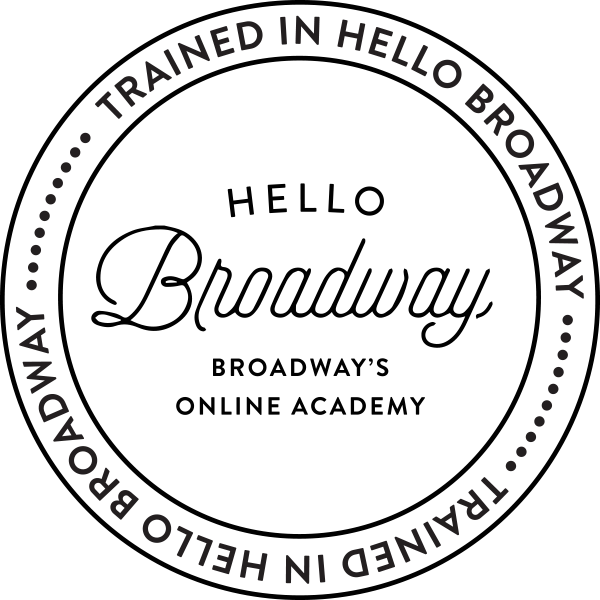 Bailey was accepted into 6 musical Theatre College programs!
"Before Hello Broadway, I was lacking a lot of confidence and was not using the training and skills that I knew I once had. Hello Broadway helped me gain back that confidence and help me grow as a performer."

Kurtis found a community of other like-minded theatre students!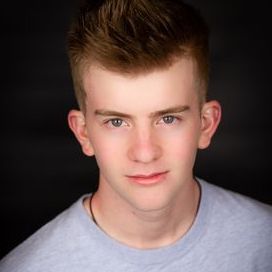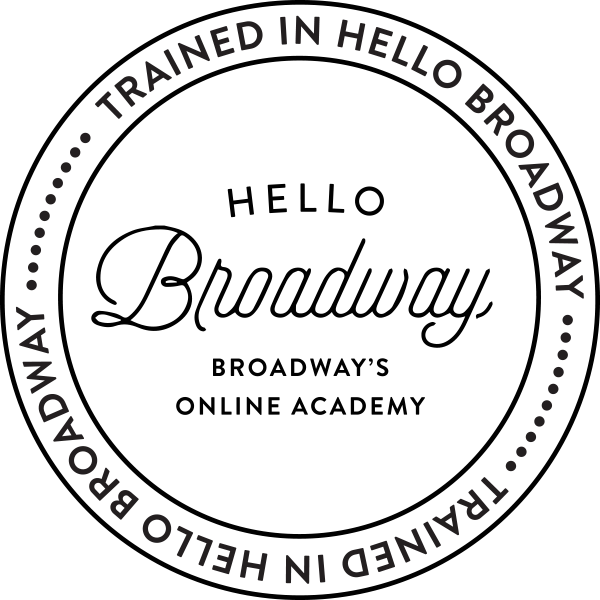 "I come from a small town that is not accepting of theatre. Hello Broadway showed me that your zip code never gets in the way of your dreams. I have met a family of people here that truly value me and what I bring to the table."
Your Hello Broadway Coaches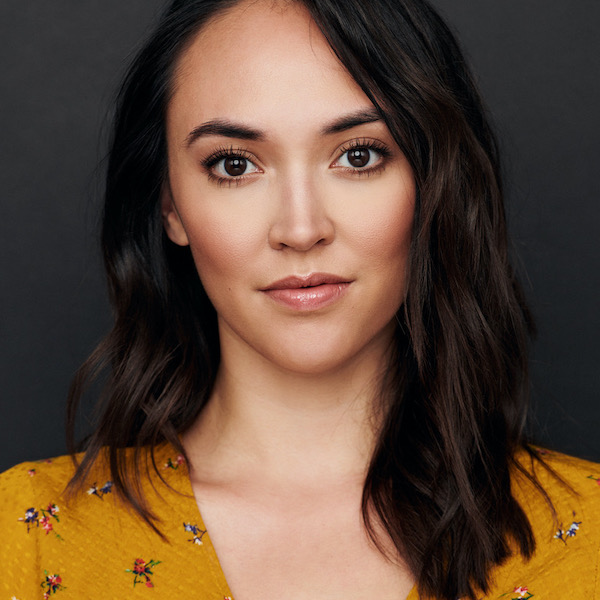 Belinda Allyn
Belinda Allyn (she/her) is a New York based-actress originally from Arkansas. Favorite credits include: Once Upon A One More Time (pre-Broadway shut down by COVID), Allegiance (Broadway), Belle in Beauty and the Beast (Paper Mill Playhouse), Maria in West Side Story (Paper Mill Playhouse), understudy Imelda in Here Lies Love (Seattle Rep), Maria in West Side Story (Riverside Theatre), Mrs. Claus/singer in the Radio City Christmas Spectacular (NYC), and Main Stage Performer for Disney Cruise Line. She attended Oklahoma City University and graduated Summa Cum Laude with her Bachelors of Music in Music Theater, where she studied voice under Dr. Frank Ragsdale. @belinda_allyn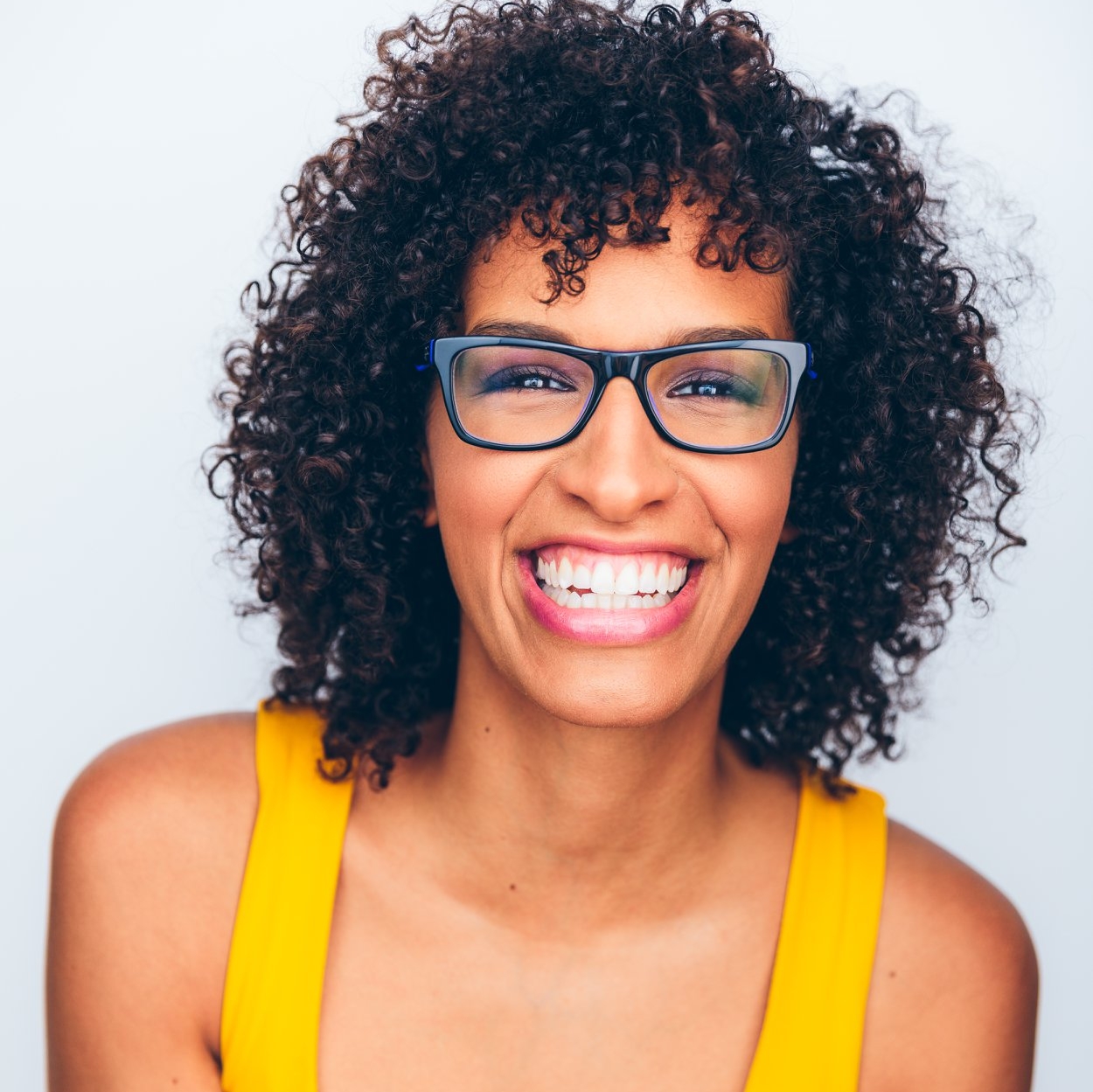 Jessie Hooker Bailey
Broadway credits include: Grammy-winner Sara Bareilles' hit Waitress (understudying Dawn) , and Tony Award-winning Beautiful:The Carole King musical. Jessie has been residing in New York City as a working actress for over 10 years. She performed regionally as Sarah in Milwaukee Rep's Ragtime, Savannah in the co-production of Disney's Freaky Friday, Rusty in PCLO's Footloose, and in National Tours (Legally Blonde) before making her Broadway debut. Alongside her teaching artist work, Jessie is in development of new readings/workshops of upcoming musicals, auditioning and working as a commercial/voiceover actress. Jessie graduated from Shenandoah Conservatory with a BFA in Musical Theatre.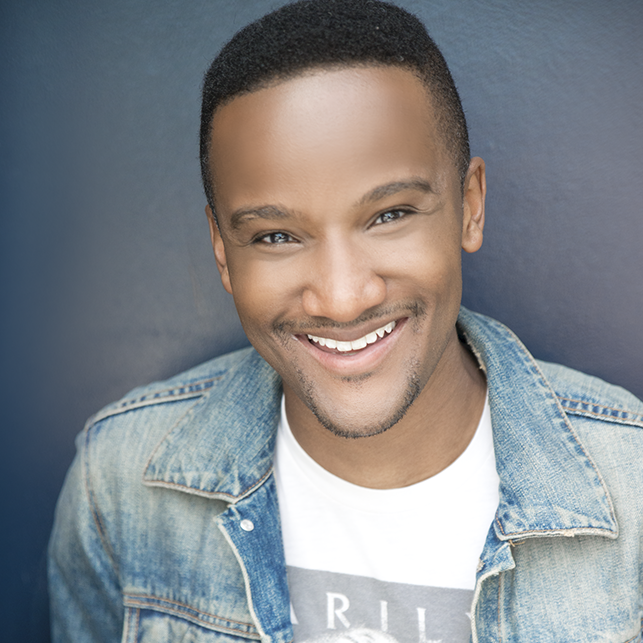 Brandon Logan
Brandon Logan is a New York City-based director, teaching artist and actor with over ten years of both professional theatre experience and arts education work under his belt. As an actor, Brandon appeared in both the 1st and 2nd National Tours of Broadway's The Book of Mormon (The Doctor). Regional Theatre appearances include NYC's Signature Theatre, The St. Louis MUNY, Florida Studio Theatre, The Arvada Center, and Olney Theater Center, among others. Brandon is a very proud member of The Actor's Equity Association. Brandon is currently the Producing Director for Applause New York, where he has spent the last five years solely focused on Arts Education. Brandon's students have gone on to study at many top-tier programs including The University of Cincinnati CCM, The University of Southern California, Northwestern University, and The Boston Conservatory. He has also directed at The Triad Theatre, Northwestern. Brandon received his BFA in Musical Theatre from The University of Cincinnati College-Conservatory of Music where he was awarded the Laurie Beechman Award for Vocal Excellence in Musical Theatre.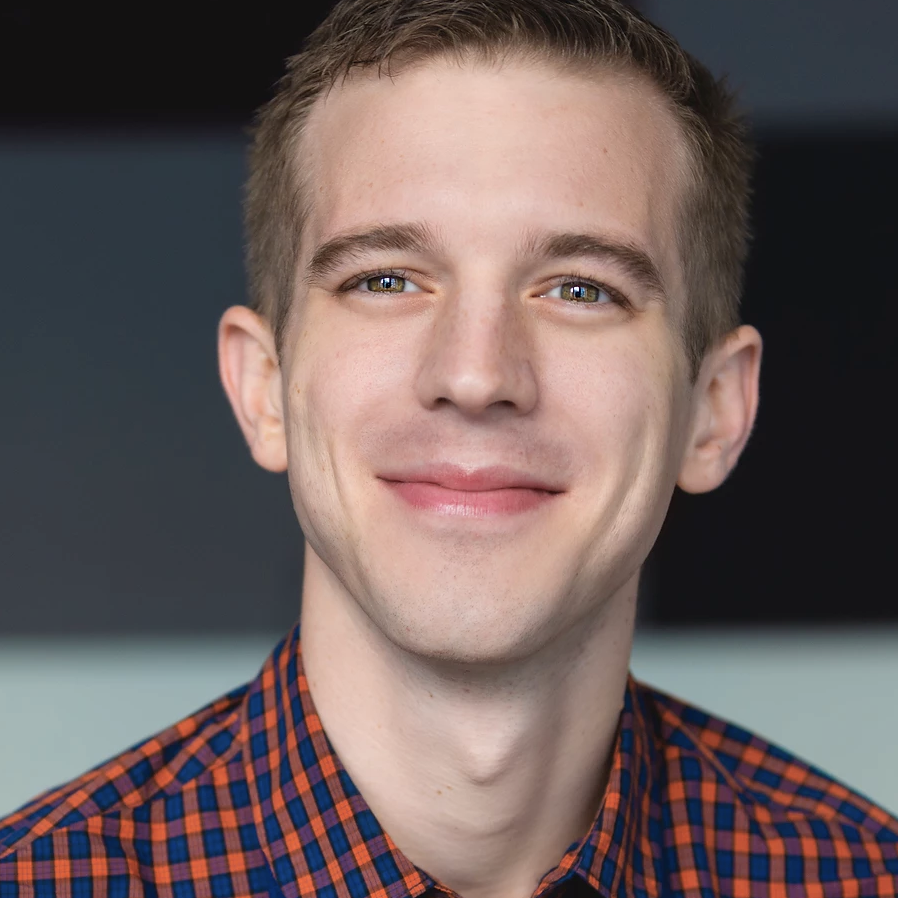 Patrick Sulken
Patrick Sulken is a music director, arranger, and orchestrator who most recently served as the Conductor and Music Director of Pretty Woman: The Musical on Broadway. Other Broadway: Mean Girls, Kinky Boots, Anastasia, Something Rotten!, Gigi. Off-Broadway: Little Shop of Horrors (Westside), We Are The Tigers (Theatre 80), Gigantic (Vineyard). Regional/National Tour: Fly (La Jolla Playhouse), Peter and the Starcatcher (1st National Tour, Cincinnati Playhouse, St. Louis Rep, Milwaukee Rep), Ever After (Paper Mill). His music direction of the world premiere of We Are The Tigers was nominated for a Los Angeles Ovation Award. Proud Northwestern University grad. www.patricksulken.com / @patricksulken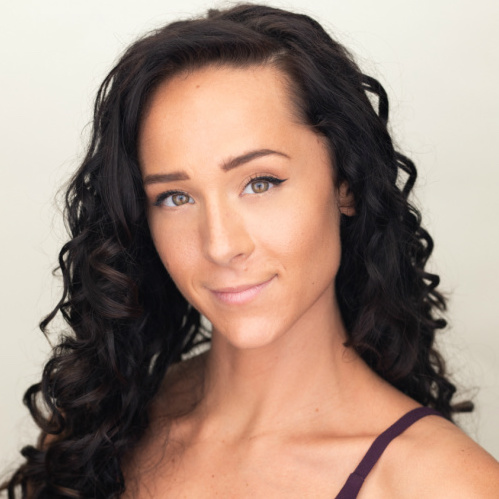 Lissa DeGuzman
Lissa deGuzman recently finished the run of a new Broadway-bound musical Bliss at the 5th Avenue Theatre in Seattle, WA. Sadly, COVID-19 interrupted her next new musical's Off-Broadway debut, Between the Lines. Other credits include: Broadway: King Kong (Ensemble, Ann Darrow u/s). National Tour: Aladdin (Jasmine). Regional: the MUNY, Goodspeed Opera House, Studio Tenn. @lissadeguz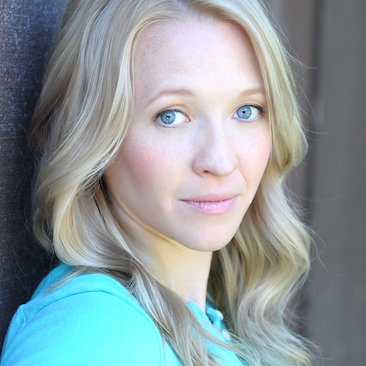 Michelle Loucadoux-Fraser
Michelle Loucadoux has performed in five Broadway musicals including playing Hope Harcort with Sutton Foster and Joel Grey in the Tony award-winning Anything Goes, originating the Broadway cast of The Little Mermaid as Adella and eventually playing the title role of Ariel, performing the role of Babette in Beauty and the Beast, originating the Broadway cast of Mary Poppins, and singing alongside Paul McCartney in Chance and Chemistry. Previous to joining Broadway, she danced professionally for New Jersey Ballet, Greensboro Ballet, Lexington Ballet, and was a trainee at the Richmond Ballet, performing roles from the Sugar Plum Fairy in the Nutcracker to Balanchine's Serenade. On screen, Michelle starred in the film Across the Universe, has appeared on television in Criminal Minds, Late Night with Jimmy Fallon, The View, will be seen in the upcoming film The Bounce Back, and is on the board of the Los Angeles film collective We Make Movies. Michelle studied dance at the American Ballet Theatre School in New York and Nutmeg Conservatory and vocal performance at Virginia Commonwealth University.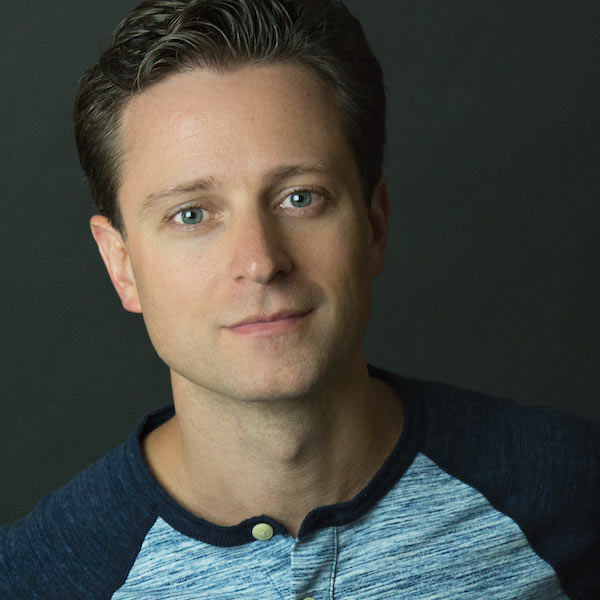 Kevin Massey
Broadway: Gentleman's Guide to Love and Murder (Monty Navarro u/s/), Memphis (Huey u/s), Tarzan (OBC, Tarzan u/s), Deaf West's Big River (Revival OBC, swing), Antony & Cleopatra (Eros, New York City Opera at Carnegie Hall). Off-Broadway: Bella: An American Tall Tale (Bonny Johnny Rakehell/Snaggletooth). Tours: Gentleman's Guide... (originated Monty Navarro, 1st National), Little House on the Praire (originated Almazo Wilder, 1st National, Paper Mill Playhouse, Guthrie Theater). Europe: Tarzan (Tarzan, Hamburg), Grease! (Doody, tour). Regional: Titanic (Harold Bride, PCLO), The Fully Monty (Malcolm, PCLO), Grumpy Old Men (originated Jacob, Ogunquit Playhouse), The Rivals (originated Jack Absolute, Bristol Riverside Theater), Bonnie & Clyde (Ted, Asolo Rep), The Three Musketeers (originated D'Artagnan, Chicago Shakespeare), Pippin (Pippin, Utah Shakespeare Festival & Kansas City Rep), Les Miserables (Marius, Skylight Music Theater), Footloose (Willard, MUNY); UNC, Morehead-Cain Scholar. www.kevinmassey.com / @kcmassey1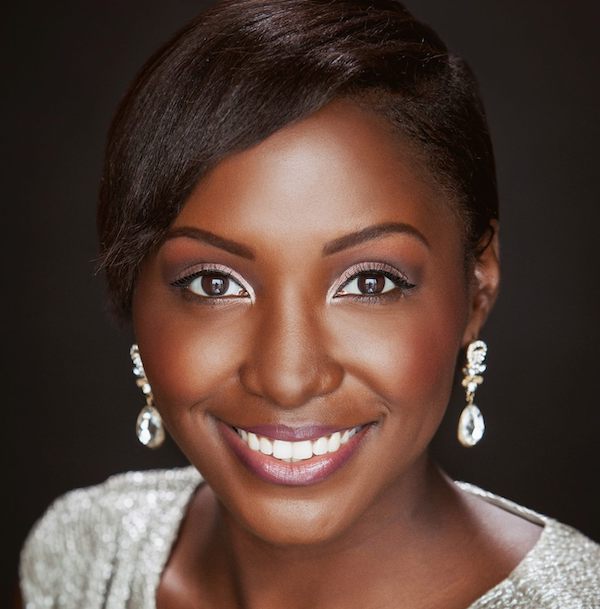 Anastasia Talley
American soprano Anastasia Talley has performed opera, art song, concert work, jazz, and Musical Theatre. Anastasia is a winner of the 2016 Concorso Lirico International Opera Competition held at Utah Festival Opera, where she made her debut as Suor Genovieffa in Suor Angelica. While at Indiana University's Jacobs School of music, she performed the role of Susanna (Le Nozze di Figaro) as well as Noémie (Cendrillon). She also performed on the Musical Theater stage as Cora McRae (South Pacific) and as a Dynamite in Cardinal Theater's production of Hairspray. As a concert soloist, Anastasia has performed Bach's B Minor Mass, Mozart's Requiem in D minor, and the Missa Brevis Sancti Joannis de Deo. Anastasia holds a Masters degree and performer diploma from Indiana University as well as a Bachelors degree from the University of Southern Mississippi.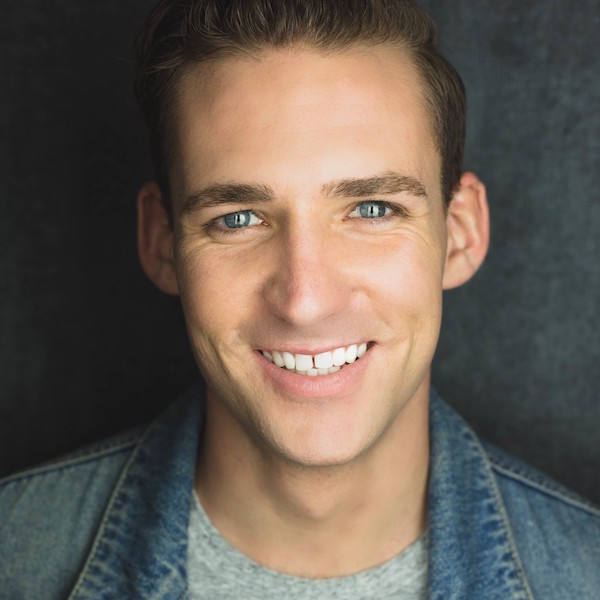 Barnaby Reiter
Barnaby Reiter is originally from Melbourne, Australia. Soon after moving to New York, Barnaby made his U.S. debut in the National Tour of Jersey Boys as Bob Crewe (u/s Bob Gaudio), and prior to that, spent two years starring as Doody in the Australasian tour of Grease. Previous onstage credits include: Hairspray: The Big Fat Arena Spectacular (Fender / u/s Link), Disney's Beauty and the Beast (dir. Grace Barnes), Spring Awakening (Melbourne Premiere), and Season 5 of The Voice Australia. Barnaby is a graduate of the Victorian College of the Arts: BFA Music Theatre.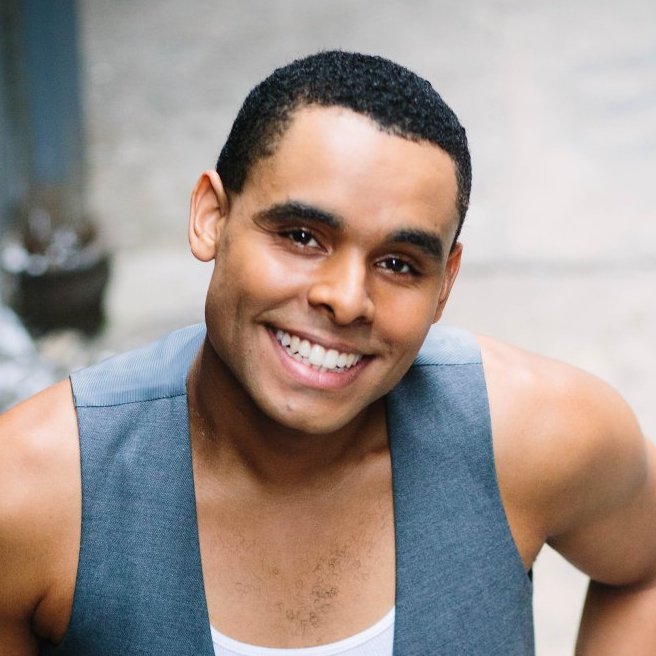 Phillip Attmore
Phillip Attmore is an artist, catalyst and visionary who has been dancing, singing, and acting since the age of three. Having worked in multiple Broadway shows, film, television and commercials, he has shared the stage and screen with the likes of Hugh Jackman, Patti LaBelle, Gladys Knight, Sir Richard Harris, Leslie Uggams, Ben Vereen, Bette Midler, Savion Glover, Gregory Hines and many more. Mr. Attmore is a three-time Astaire Award winner, ACCA Award winner, Playbill "Breakout Performance" Award winner and NAACP Theatre Award nominee, and he has been recognized by the sixth season of Fox's "So You Think You Can Dance" as one of America's "Top 20" dancers. In addition, Phillip has appeared as a guest artist on several television and variety shows including "The Ellen DeGeneres Show", "The Today Show", "Maya and Marty" and "The Tony Awards" Phillip Attmore has traveled all over the world working as a consummate performance artist, actor, singer, dancer, choreographer, poet, writer, director, creative consultant and speaker. He is a proud member of SAG-AFTRA and AEA, and he is a graduate of the Los Angeles County High School for the Arts. "We were all created to be, but we must all choose to move!"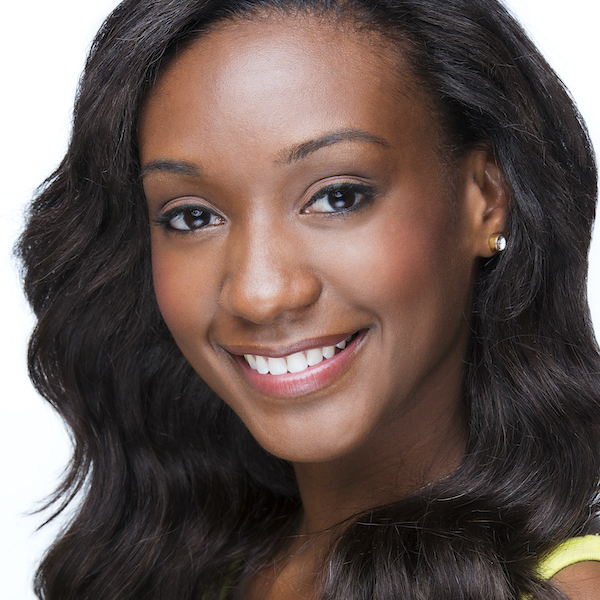 Taeler Cyrus
Taeler Cyrus has been seen on Broadway in the original casts of Hello, Dolly!, An American in Paris, and After Midnight. TV: The Tony Awards, Marvelous Mrs. Maisel, Saturday Night Live, and MTV VMA's. Concert Dance: River North Dance Chicago, Ailey II,Metropolitan Opera. Commercial Dance: Beyoncé, Mariah Carey, Kanye West. She is an AileySchool/Fordham University BFA graduate.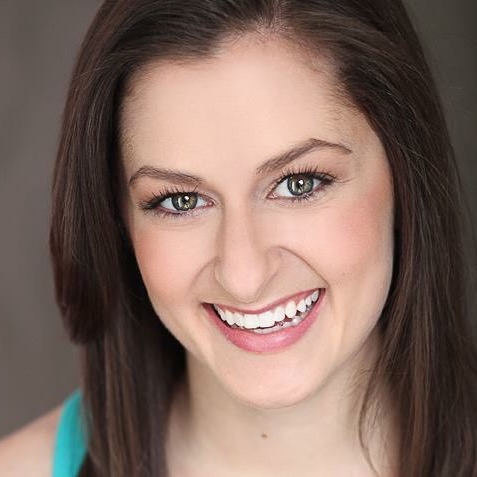 Amanda LaMotte
Amanda LaMotte is a New York City-based dancer, singer, and actress born and raised in Orlando, Florida. She was most recently seen on Broadway in Kiss Me Kate, Hello Dolly, and Matilda: the Musical. She received a BFA from Florida State University in Musical Theatre.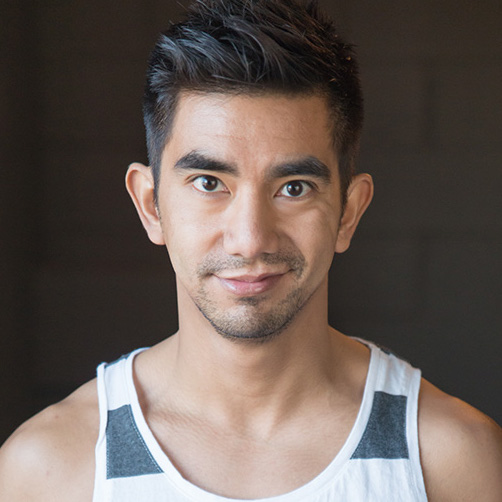 Aaron Albano
Broadway: The King and I, Newsies, The 25th Annual Putnam County Spelling Bee, Mary Poppins, Wicked, A Chorus Line, Bombay Dreams.
Kristyn Pope
NYC performing credits include: Radio City Christmas Spectacular (Rockette/Swing), Irving Berlin's White Christmas, and the Thoroughly Modern Millie Reunion Concert, as well as the City Center Encores! productions of Gentlemen Prefer Blondes, Lady Be Good, and The New Yorkers. Kristyn has also served as Associate or Assistant Choreographer and/or Dance Captain at regional theaters including Goodspeed Theatre, PaperMill Playhouse, Riverside Theatre and Walnut Street Theatre for such choreographers as Kelli Barclay, Richard Stafford and Randy Skinner. Kristyn has recently taught virtual classes for Motivated Movers NYC, Goodspeed Kids Company, Get inShape Grrl Broadway, Walnut Street Theatre Education, Stage Door School of Dance at Home, Academy of Dance, Chambers Performing Arts, and Dian West Dance Studio. Kristyn holds a BA in Psychology from Northwestern University.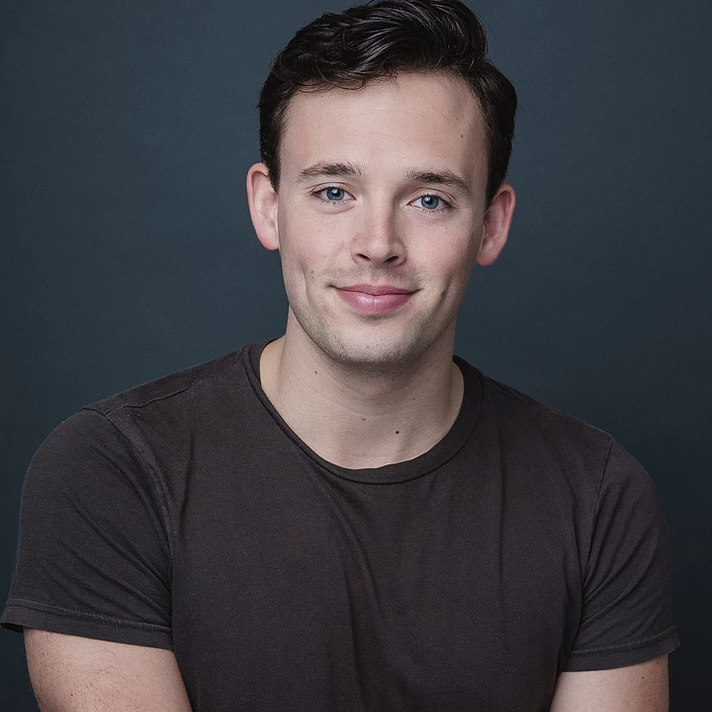 JJ Niemann
JJ Niemann is a New York City-based actor, Broadway performer, choreographer and coach. After growing up in Wilmington, NC, JJ graduated with a BFA in Music Theatre from Elon University. Shortly after, he joined the Broadway cast of The Book of Mormon as a Swing, where he has been performing for a majority of the past three years. Most recently, JJ was in the developmental workshops and the World Premiere of the new musical BLISS, which made its debut in February at The 5th Avenue Theatre in Seattle. Aside from developmental readings and workshops, JJ has performed regionally at theaters like The Muny, Pittsburgh CLO, Bay Street Theatre, Artpark, and Grandstreet Theatre. Favorite roles include Laurie in Little Women, Drew in Rock of Ages, Mr. Mistoffelees in Cats, and Frankie Epps in Parade. Connect with him on Instagram or TikTok: @jjniemann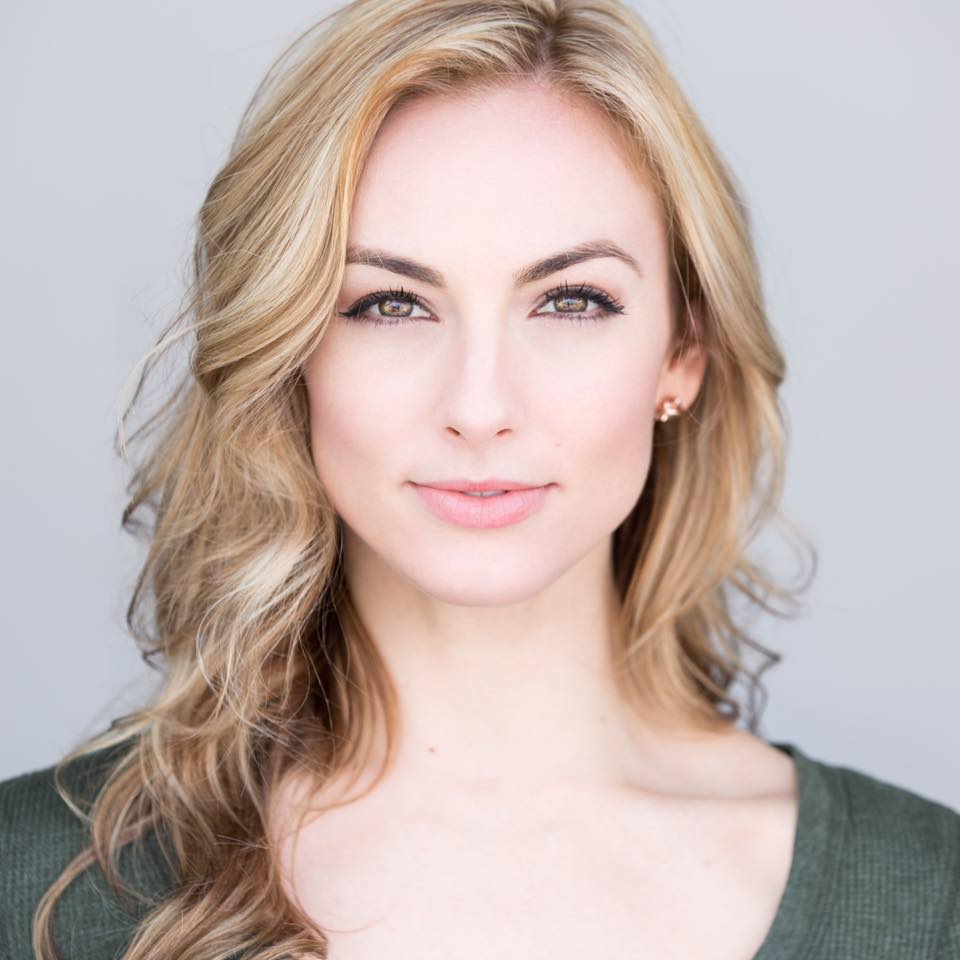 Sarah Meahl
Sarah recently appeared in the Broadway workshop of the upcoming The Music Man revival. Broadway credits include: Kiss Me, Kate!, Hello, Dolly! and Cirque du Soleil's Paramour (Gina). Off-Broadway credits: A Chorus Line, The Golden Apple, and Standard Time. Regional credits: Papermill Playhouse, La Jolla Playhouse, Theatre Under the Stars, Theatre of The Stars, Dallas Summer Musicals, The MUNY, Kansas City Starlight, D.C. Shakespeare Theatre Co., Walnut Street Theatre, and Pittsburgh Musical Theatre. Workshops: Anastasia, Countess of Storyville, and One for My Baby. TV/Film credits: Isn't It Romantic?, The Natalee Holloway Story (Natalee, Tru TV), Disney commercials, and Barney. Sarah judges dance competitions for multiple corporations, teaches gymnastics, and is a sculpture model in NYC. She has also worked with Disney MGM studios and Disney Cruise Lines. Sarah studied Musical Theatre at Point Park University and graduated Magna Cum Laude. www.sarahmeahl.com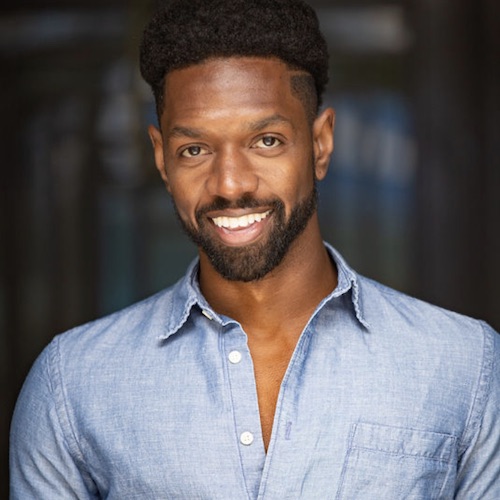 Ramone Owens
Ramone's professional career began shortly after graduating from college at the Boston Conservatory. Some of his favorite credits include performances with Sacramento Music Circus, Papermill Playhouse, Tuacahn Center for the Arts, and Musical Theatre West. Owens performed in the first two national tours of Motown the Musical, where he served as dance captain and made his Broadway debut. Most recently, Owens was seen in the original Broadway company of Beetlejuice the Musical (2019), with whom he performed on the 73rd Annual Tony Awards, The View, Today, and the Macy's Thanksgiving Day Parade. Owens is also on the teaching staff with the Berklee Abu Dhabi Center and the Broadway Collective. He has been a guest artist and choreographer at the Fashion Institute of Technology, Boston Conservatory at Berklee's Musical Theater Dance Intensive, and has served as associate choreographer on Memphis the Musical at North Carolina Theatre (2020). He has also been an associate at the University of Michigan and Pace University. Owens currently resides and works in New York City.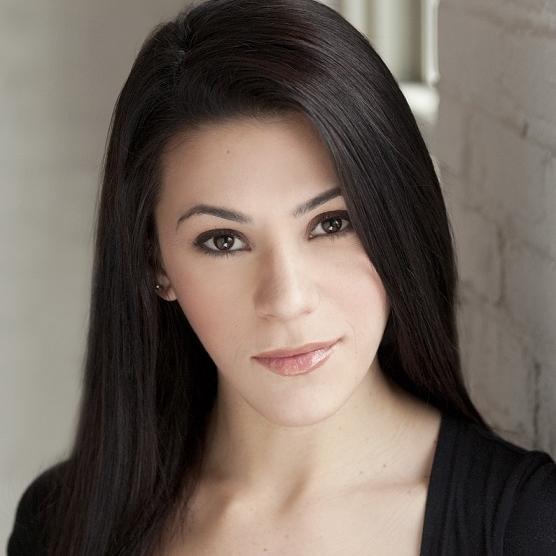 Ashley Munzek
Ashley Munzek is currently a dancer with the Metropolitan Opera at Lincoln Center having performed in Hollander, Aida, Rigoletto, Exterminating Angel, Rosenkavalier, Fledermaus, and Merry Widow directed and choreographed by Susan Stroman. Ashley was a part of the New York Musical Festival's Ben, Virginia and Me(Liberace Musical) and danced Off-Broadway in Project Runway's Chris March's Nutcracker Suite. Her national tour credits include Flashdance the Musical and Young Frankenstein. Regional credits include productions of Legally Blonde, The Producers, Hunchback of Notre Dame, Cats, Chicago, and Hairspray. She can be seen dancing in the featured films Sorority Row and Love and Other Drugs. Ashley was the associate choreographer for Sister Act at Music Theatre Wichita under Robert Hartwell and the associate choreographer for The Producers, Hairspray, and Legally Blonde at The Argyle Theatre. As well as coaching for Hello Broadway, Ashley has taught dance master classes at Point Park University and Carnegie Mellon. Ashley is a graduate of Point Park University with a BFA in dance. She trained at American Ballet Theatre, Chautauqua Institution of the Arts and Pittsburgh Ballet Theatre.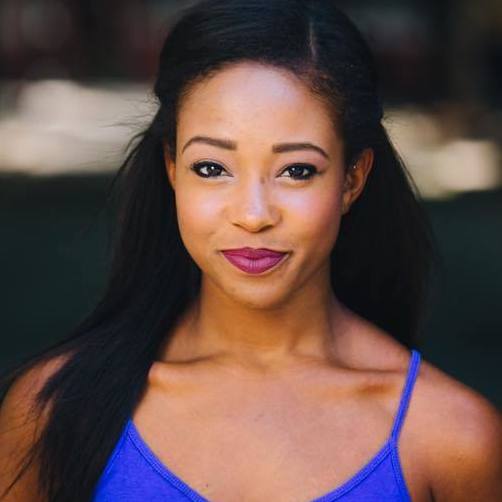 Ashley Munzek
Originally from Louisville, Kentucky, Kayla recently led the national tour of The Book of Mormon (Nabulungi) for nearly two years. Other credits: National/ Intnt'l Tour: Summer: The Donna Summer Musical (Duckling Donna), Dreamgirls (Korea). NY/ Regional Theatre: Radio City Christmas Spectacular, and A Chorus Line (Maggie) at Signature Theatre. Kayla received her BFA in Musical Theatre.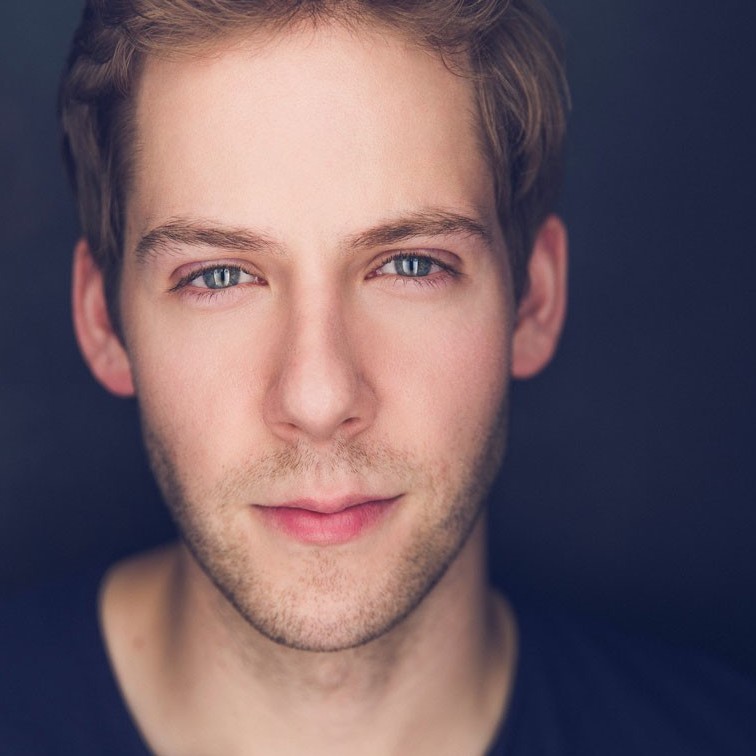 Andy Jones
Selected credits: Broadway: Cats (Munkustrap), Cinderella (OBC), Bullets Over Broadway (OBC); Tour: Cinderella (Prince Topher), Book of Mormon (Elder McKinley), West Side Story (Riff, International Tour). Numerous regional and developmental credits. Since graduating from The University of Michigan with a B.F.A. in Musical Theatre, he has performed on Broadway, toured across the globe, and developed a passion for mentoring the next generation of artists.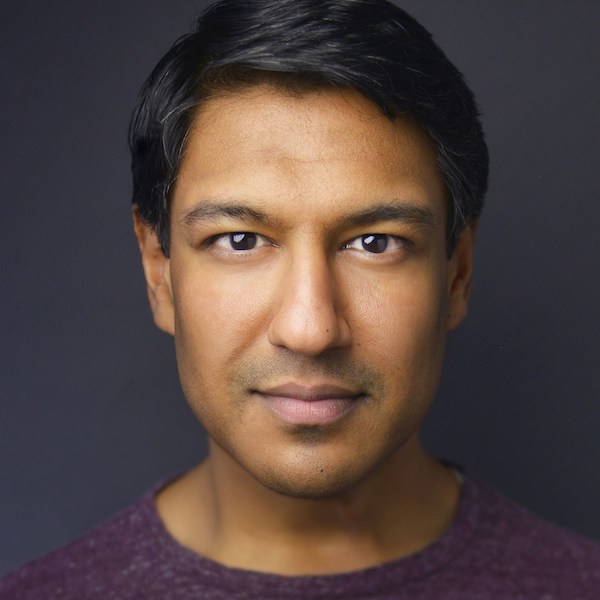 Vishal Vaidya
Vishal Vaidya is an Indian American singer and actor living in New York City, who you might know from his recent role as Larry the Cameraman in Broadway's Groundhog Day.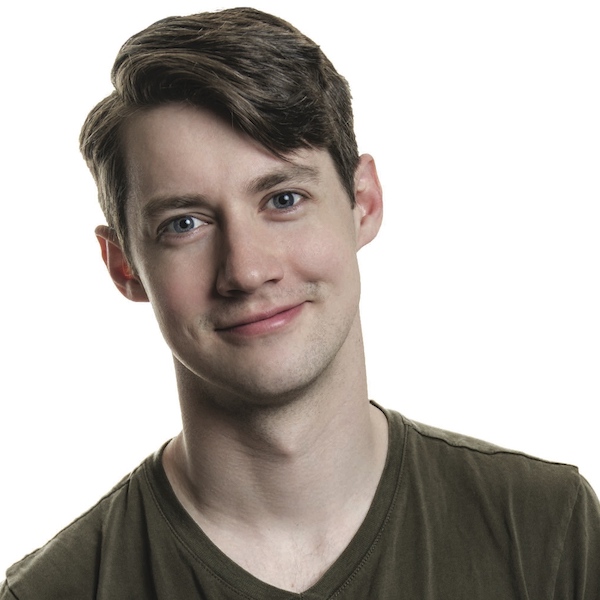 Chris Dwan
Chris Dwan was most recently nominated for a Drama Desk Award for his leading role in Enter Laughing at The York Theatre and is currently in the Off-Broadway cast of Little Shop of Horrors directed by Michael Mayer. NYC Credits: Finding Neverland (Broadway) The Scarlet Pimpernel (Lincoln Center). Select Regional Credits: How To Succeed... (TUTS) Big Fish (Theatre Raleigh), Barry Manilow's Harmony (Alliance/CTG). Chris is a founding member of RANGE a cappella whose Youtube video "Hamilton in 7 Minutes" has been viewed over 9 million times and is also the owner/head craftsman of the popular Etsy store, Duck Duck and Goose NYC.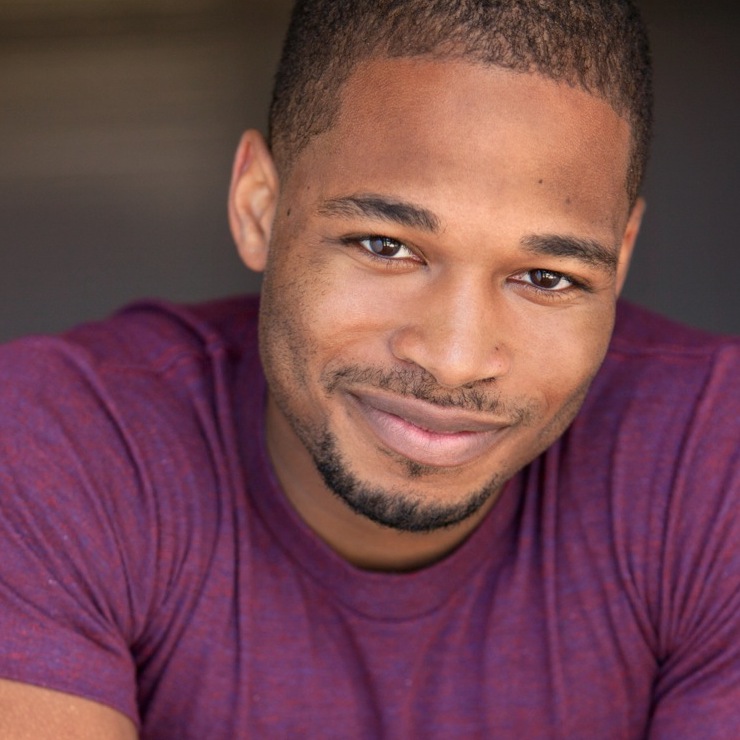 Gilbert L. Bailey II
Gilbert was most recently an OBC member of Beetlejuice: The Musical and before that an OBC member of A Bronx Tale: The Musical (Jesse). Other Broadway credits include The Book of Mormon. Regionally, Gilbert has been featured in The Scottsboro Boys; The Book of Mormon (Jumamosi Tour); How The Grinch Stole Christmas; and The Color Purple. Gilbert L. Bailey II is a proud native of San Diego, California and a proud graduate of the Musical Theatre program at Penn State. Follow him on Instagram! @GLBaileyii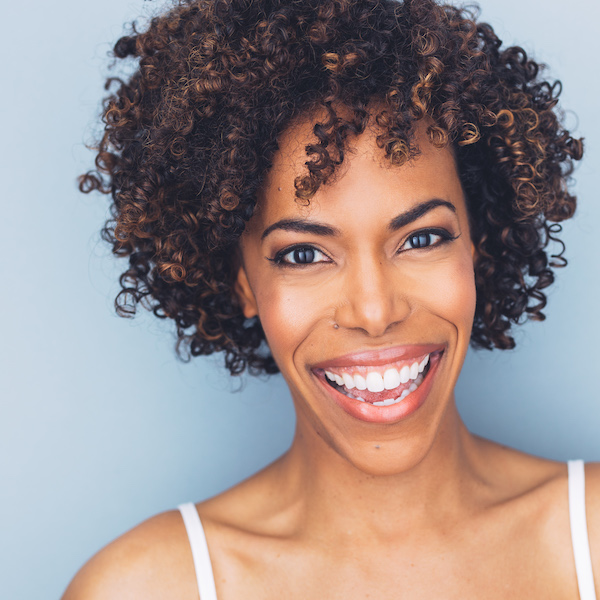 Erica Dorfler
Broadway: A Christmas Carol, Natasha, Pierre and the Great Comet of 1812, The Book of Mormon, Memphis, Baby It's You!, Scandalous. Off-Broadway: Carmen Jones (Classic Stage), I Married An Angel (Encores!), Avenue Q (New World), Witness (Playwrights Realm), Forbidden Broadway (DavenportTheater), Silk Stockings (York Theatre). National Tours: Rent, Mamma Mia! Regional/NYC: The Way of the World (Folger Theatre), Pamela's First Musical(Two River Theater), THIS (Barrington Stage), Here's Hoover (Les Freres Corbusier), West Side Story (L.A. Philharmonic), Natasha, Pierre and the Great Comet of 1812 (ART). Television: "The Family". www.ericadorfler.com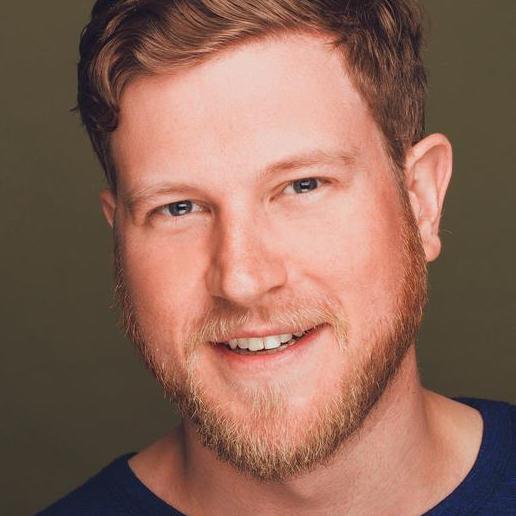 Preston Boyd
Broadway: Kiss Me Kate (Ralph), The Play That Goes Wrong (Robert), Sunset Boulevard (Artie Green), She Loves Me, On the Twentieth Century, Bullets Over Broadway, Big Fish (Ensemble). 1st National Tour: Jersey Boys (Bob Gaudio), Young Frankenstein (The Monster). Regional: Of Mice and Men (Lennie) at Bay Street; Paint Your Wagon (Jake), Les Misérables (Grantaire) at The MUNY. Film/TV: Going in Style (dir. Zach Braff), Alex Inc., The Guiding Light. @prestontboyd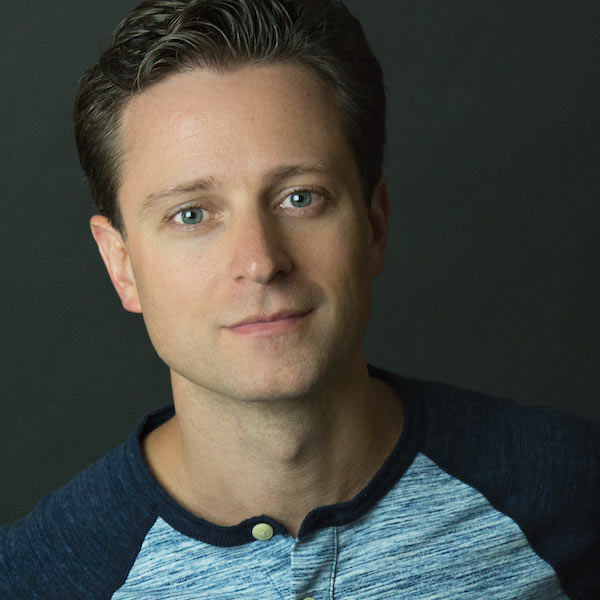 Kevin Massey
Broadway: Gentleman's Guide to Love and Murder (Monty Navarro u/s/), Memphis (Huey u/s), Tarzan (OBC, Tarzan u/s), Deaf West's Big River (Revival OBC, swing), Antony & Cleopatra (Eros, New York City Opera at Carnegie Hall). Off-Broadway: Bella: An American Tall Tale (Bonny Johnny Rakehell/Snaggletooth). Tours: Gentleman's Guide... (originated Monty Navarro, 1st National), Little House on the Praire (originated Almazo Wilder, 1st National, Paper Mill Playhouse, Guthrie Theater). Europe: Tarzan (Tarzan, Hamburg), Grease! (Doody, tour). Regional: Titanic (Harold Bride, PCLO), The Fully Monty (Malcolm, PCLO), Grumpy Old Men (originated Jacob, Ogunquit Playhouse), The Rivals (originated Jack Absolute, Bristol Riverside Theater), Bonnie & Clyde (Ted, Asolo Rep), The Three Musketeers (originated D'Artagnan, Chicago Shakespeare), Pippin (Pippin, Utah Shakespeare Festival & Kansas City Rep), Les Miserables (Marius, Skylight Music Theater), Footloose (Willard, MUNY); UNC, Morehead-Cain Scholar. www.kevinmassey.com / @kcmassey1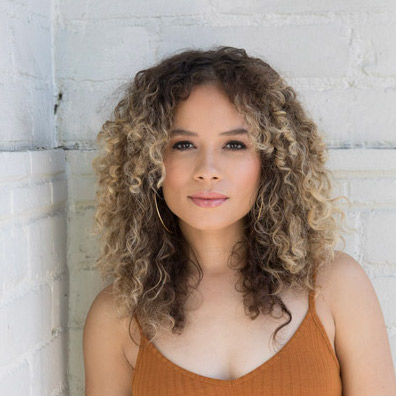 Sydney Morton
Broadway: Memphis, Evita, Motown, American Psycho. TV: She's Gotta Have It ("Cheryl Overstreet," Netflix), Sound Of Music Live (NBC). Film: The Intern, Service to Man, and Love, New York. Sydney is a graduate of the University of Michigan and trained at the Royal Academy of Dramatic Arts.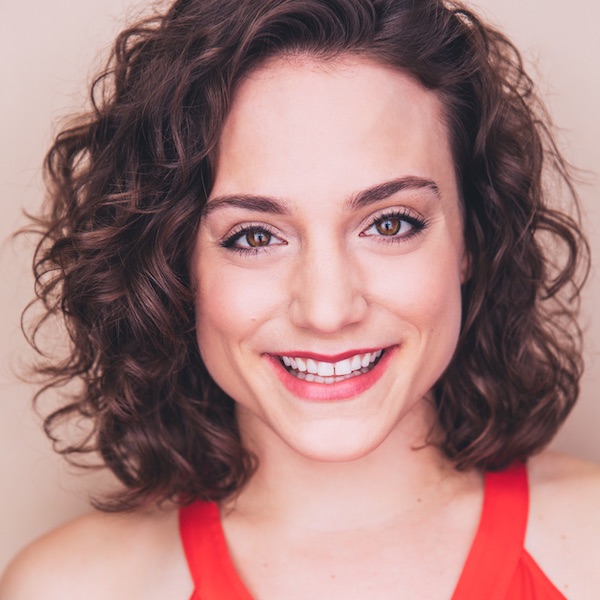 Sarah Crane
Sarah was most recently seen in the Broadway National Tour of Mean Girls (ensemble, u/s Janis). Also a choreographer, her work has been seen Off-Broadway, in music videos and commercially. Originally from Miami, FL she attended The Boston Conservatory for Musical Theatre. www.sarahcrane.net / @saritacrane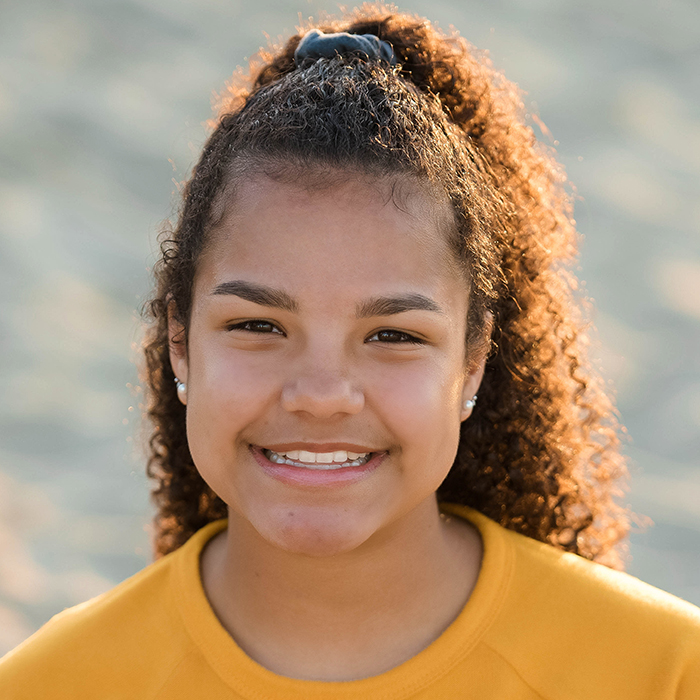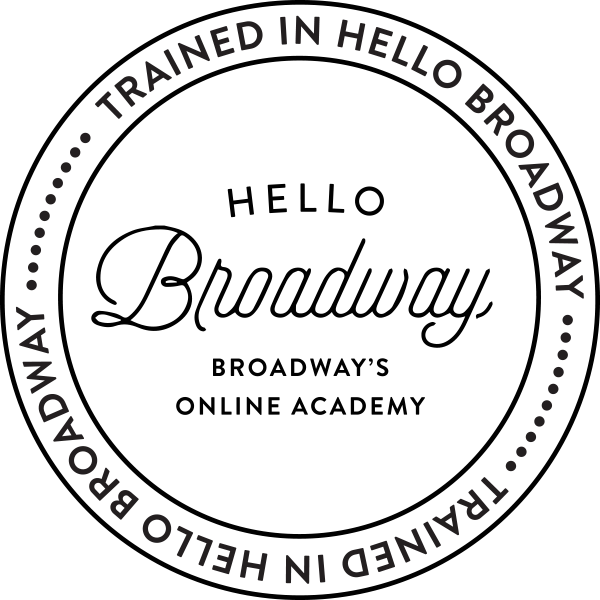 Ellie landed the lead role at her local theatre!
"Training in Hello Broadway has improved my time management and provided me with feedback and mentorship that I can apply to all aspects of my daily life. I have truly seen the work start to work and my confidence has grown tremendously."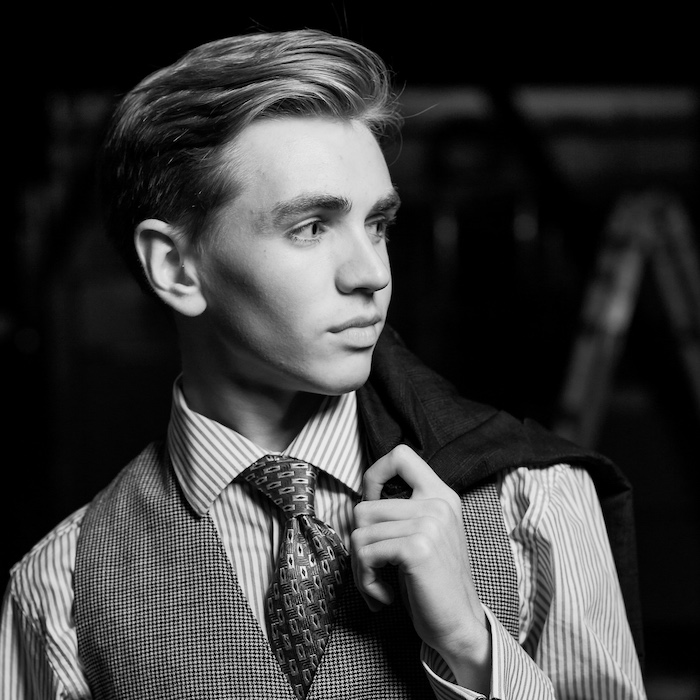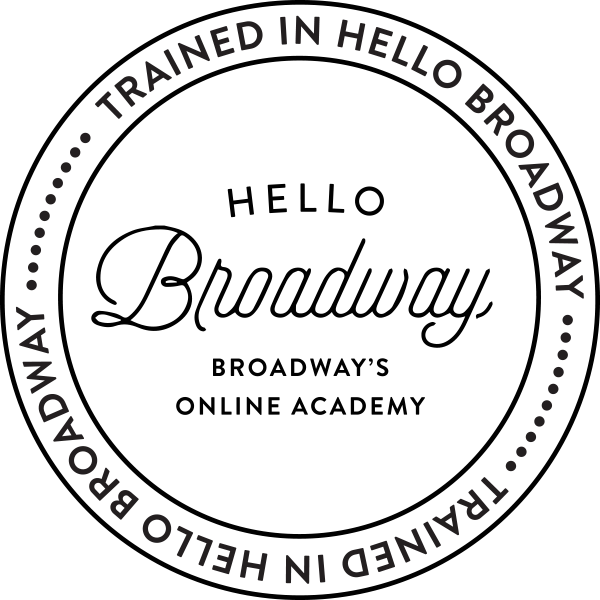 Hunter was accepted into 12 Musical Theatre college programs!
"I knew that if I did not improve with my choreography retention, I would not get into the colleges I desired. So I loved the idea of getting a different piece of choreography every single month in Hello Broadway! My success in my college auditions I greatly attribute to the skills I learned through Hello Broadway."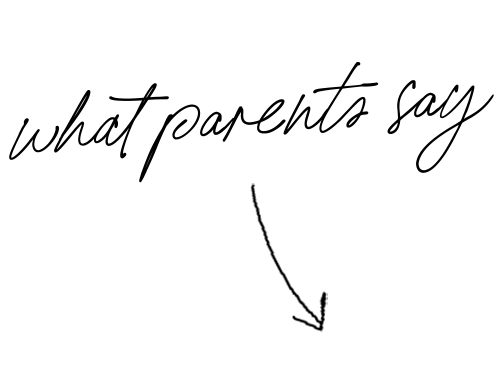 "Training at The Broadway Collective has changed Abby as a person. She has gained a whole lot of confidence in her training and herself. She used to be afraid to put herself out there. She now knows she has to show up!"
"This business requires Olympic level preparedness and training in order to succeed. The Broadway Collective provides training that can get performers to that skill level, along with the physical and mental readiness needed to thrive in this competitive world."
"Training at The Broadway Collective has changed my daughter's life. Not only did it give her the direction she needed to put her on the right trajectory towards her goals, it made her even more committed to this career."
"The Broadway Collective gave Bella the confidence to audition outside of school for Broadway and Off-Broadway productions, and she was cast in both of the Off-Broadway shows she auditioned for."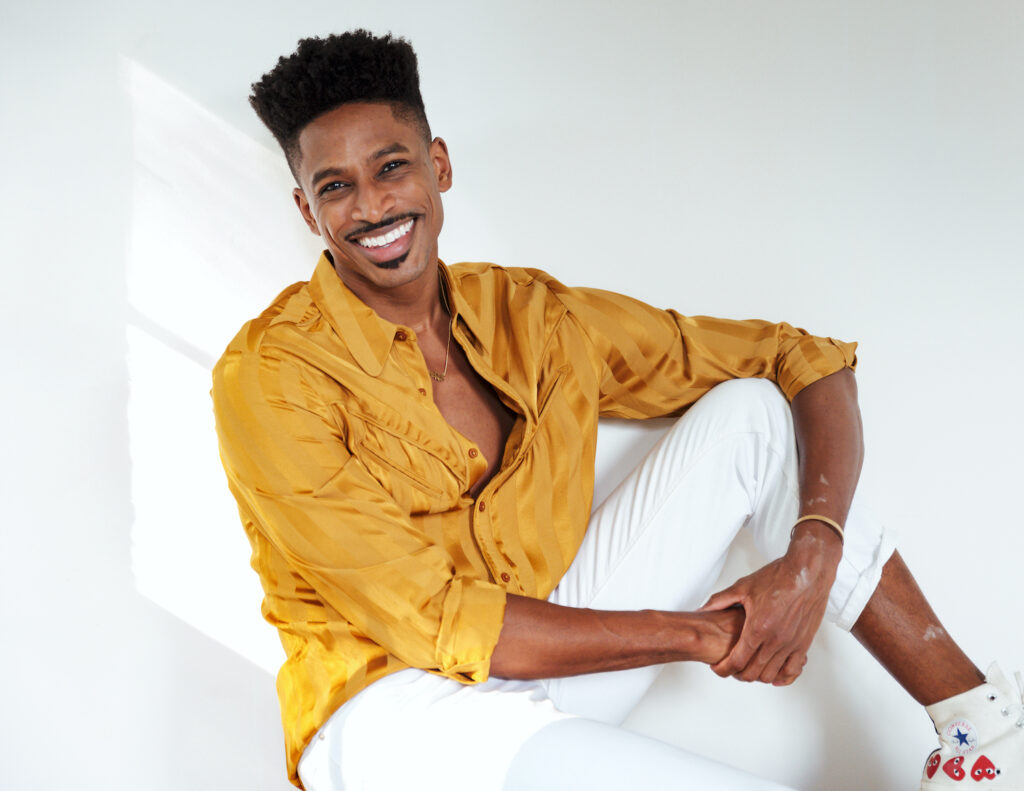 There are moments in life when you make one decision, one choice, and everything changes forever. Your life is never the same.
This is one of those moments.
Because I'm inviting you to say "Yes!" and enroll in Hello Broadway. 

When you join Hello Broadway, you get…
…an entire year of dance, voice, and acting training—online. Beautifully presented in our state-of-the-art online classroom. 
…a place where you get mentored by actual Broadway performers—the best teachers in the industry!
…a safe, supportive space where you can be your imperfect, special, unique, Broadway-obsessed, straight or queer, absolutely beautiful self.
…a theatre family that cares about you and your goals, and wants you to succeed.
If you are determined to move to NYC and work on Broadway one day, then you definitely need to be part of this family. 
Or, if you're not necessarily pursuing a career in musical theatre, but you're someone who loves performing and you want a place where you can sing, dance, act, play, and create–Hello Broadway is for you, too. Welcome, boo!
It's incredible how one decision can change your semester, your year…maybe even your whole life.
I know with my entire heart that it's all still possible.
But it's connected to your YES.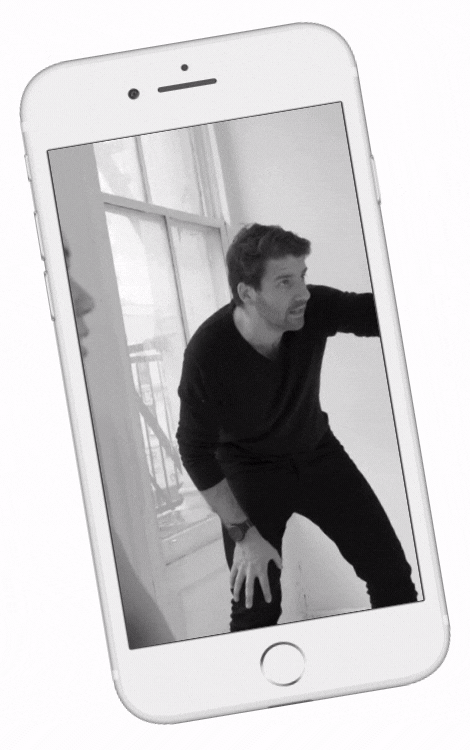 chat with our hello broadway coaches directly!
You can ask questions and hear directly from our Hello Broadway coaches who have taught our students and witnessed firsthand their personal gains and big wins while training in Hello Broadway.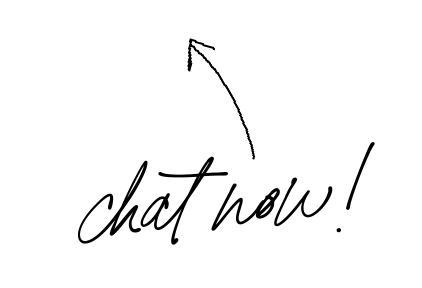 what's holding you back? money? time? doubt?
here's what our alumni can tell you...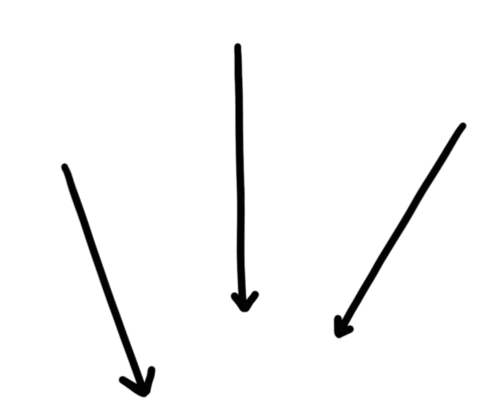 "I couldn't find the money."
Sydney started her own business.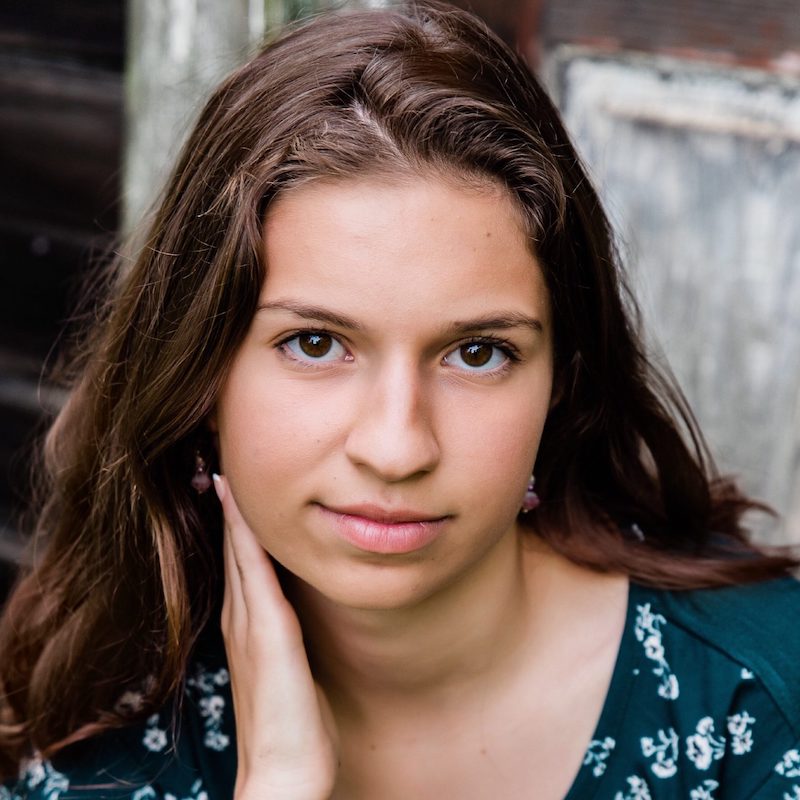 "I sell homemade soaps! I use this money to pay for my Hello Broadway training. I also mow lawns in the summertime! Any money I can't fundraise, I spend my own gift money from birthdays and holidays. I now have the confidence and skills for college auditions this year!
Money holding you back from Hello Broadway? We have help for you

here

!
"I didn't think I was good enough."
Emily landed the lead role in her first Shakespeare.
"I didn't think I was going to be good enough for Hello Broadway. I didn't think I was valid, I didn't think I belonged. The Hello Broadway family so quickly jumps on you to remind you, you are valid. You are capable of amazing things. You deserve to be here."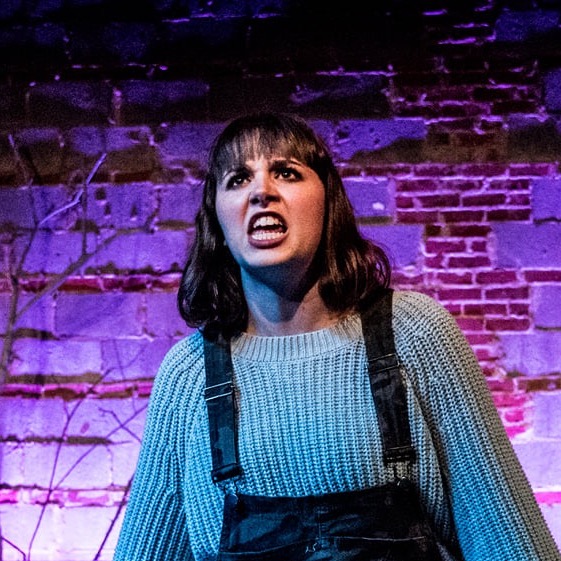 Not feeling like you're good enough holding you back from Hello Broadway? We have help for you

here

!
"I was juggling a lot and didn't want to overcommit."
Jessy got into her dream BFA program.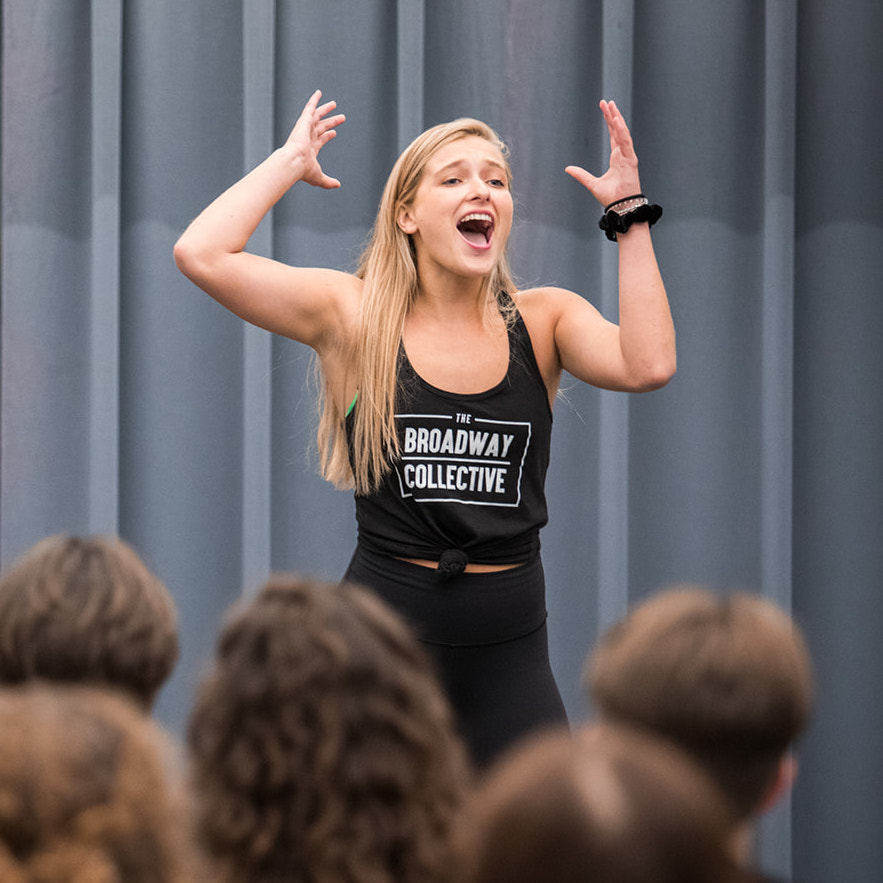 "I didn't know if this would be worth the time. I loved that Hello Broadway could be done on my own time so I took a leap of faith. I cut out what wasn't working locally and committed to training with Broadway performers weekly in Hello Broadway, and got into my dream college and even landed a lead role freshman year!"
Not having the time holding you back from Hello Broadway? We have help for you

here

!
"I didn't know if online training worked."
Chloe was accepted into an audition-only arts high school.
"As a parent, I look at Hello Broadway as an investment in her future. Chloe ended up diving head first into the program and committing to her training. I believe that Chloe's participation in Hello Broadway helped land her a place in her school's performing arts program, which validated this investment."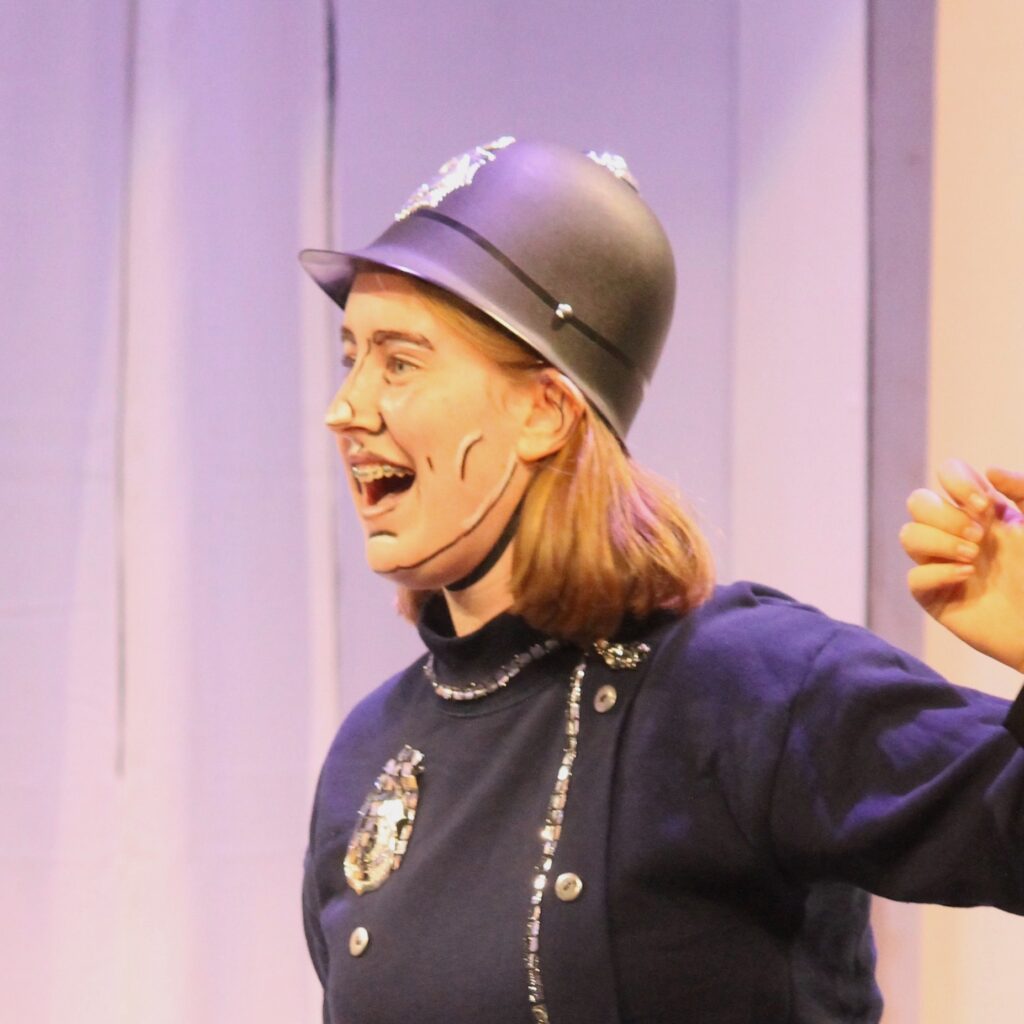 Doubtful that online training works? We have proof for you

here

!
You may be asking yourself...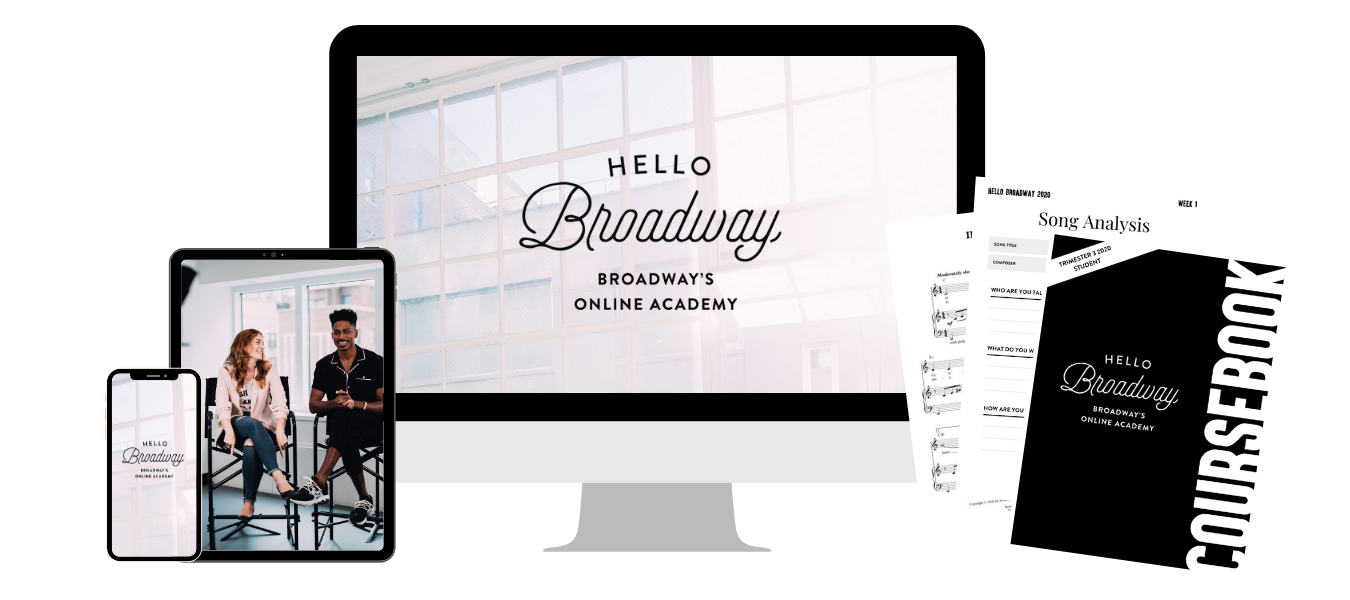 Ready to join the Hello Broadway family? We can't wait to meet you!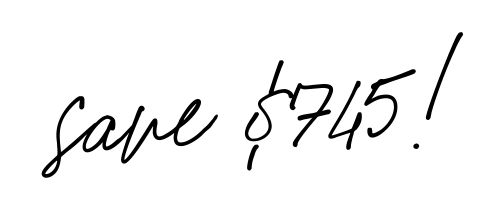 1 Payment for the full year