"My child wants to join Hello Broadway, but I'm unsure of their commitment level."
Hello Broadway Enrollment is currently closed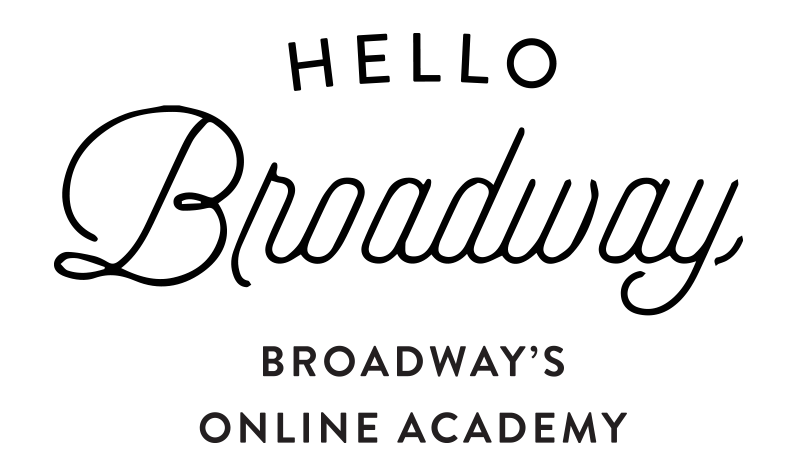 Train for Broadway

with

Broadway. Every week from your home.
We are Broadway's elite online academy where Musical Theatre students get weekly training + personal feedback from working Broadway professionals.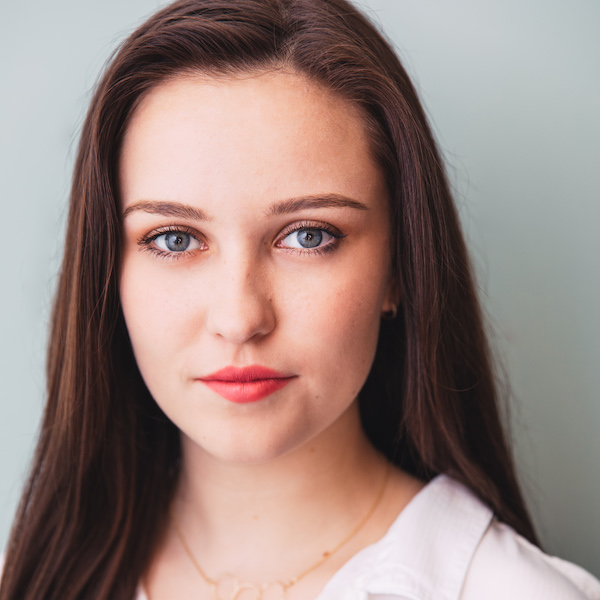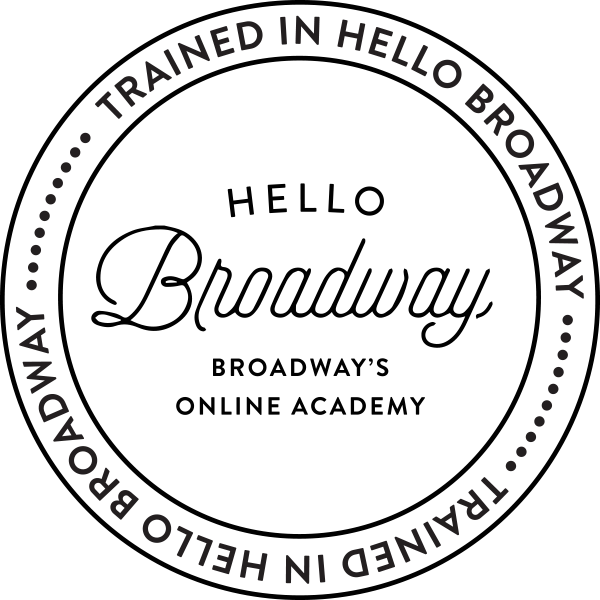 Abby landed the lead *and* a spot in a BFA program!
"The biggest growth in my skills since training in Hello Broadway involves specificity in storytelling. Previously, I believed that it was okay to stand up and just sing a song for the fun of it. I took these skills into my high school musical and college auditions…and I got both the lead and into a BFA college program!"
What's Inside Hello Broadway
All learning materials, 1-on-1 coaching, and video masterclasses are available inside of our online student portal.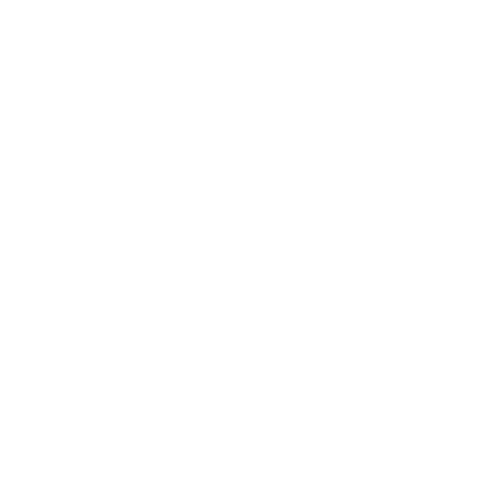 What makes Hello Broadway different than every other online Musical Theatre training program
We will be sending you a welcome box in the mail along with a coursebook–filled with worksheets, a calendar laying out your Trimesters, directions + expectations–along with other huge surprises! Yes, we're getting fancy!
Students will now be "podded" by age group with dedicated coaches and group chats. This is going to be game changing–you'll be getting the help you need for where you truly are in your development.
A one-hour session with a professional Time Management + Productivity coach will kick off each Trimester. Think of it like Netflix's The Home Edit but for organizing your Broadway training. Can I get an amen?
There will be live technique classes on Tuesdays with the industry's top Vocal, Dance, and Acting teachers, giving you resources and tools to implement into your weekly routine.
Every Student Pod will have a licensed life coach and therapist who will follow along on your journey and check-in with you once a month, giving you tools to maneuver any obstacles you might be facing.
Student Pod Live Coaching Calls
Once a month, you and your Student Pod will get the opportunity to chat with each of your feedback coaches on a live coaching call. You will have time to talk to your coach about what they are seeing in your work, go through material, and ask them questions.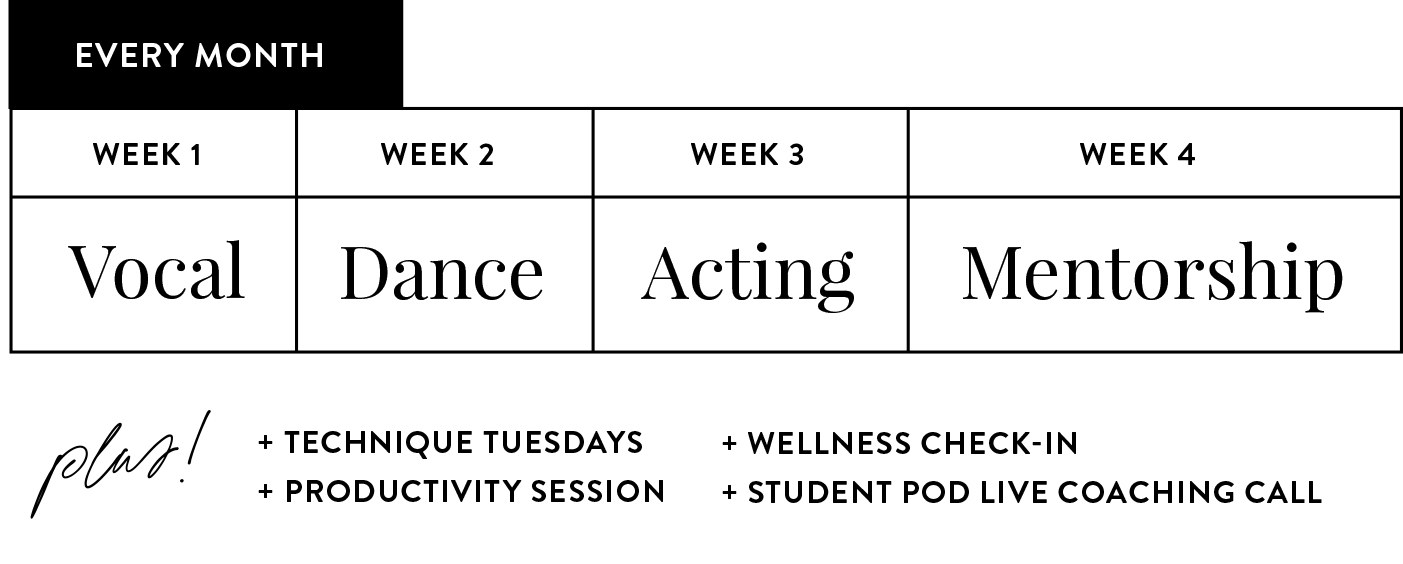 Each Monday, a Video Masterclass unlocks along with learning materials in one of the core Musical Theatre disciplines: Vocal, Dance, Acting, and Mentorship. 
By the end of the week, you submit a self-tape of your work to receive personal feedback from your Hello Broadway coach. 
Every month ends with a live coaching call for your Student Pod, as well as a structured assessment to provide you with an action plan for achieving your goals.
Your Vocal Masterclass unlocks with a new 16-bar cut. Each week covers a different Musical Theatre genre to add to your audition book.
Your Dance Masterclass unlocks with choreography inspired by Broadway's most in-demand choreographers and musicals.
Your Acting Masterclass unlocks with a new monologue using techniques from the top undergraduate and graduate school programs.
Mondays in Week 4, your Mentorship Masterclass unlocks with a new Mentor.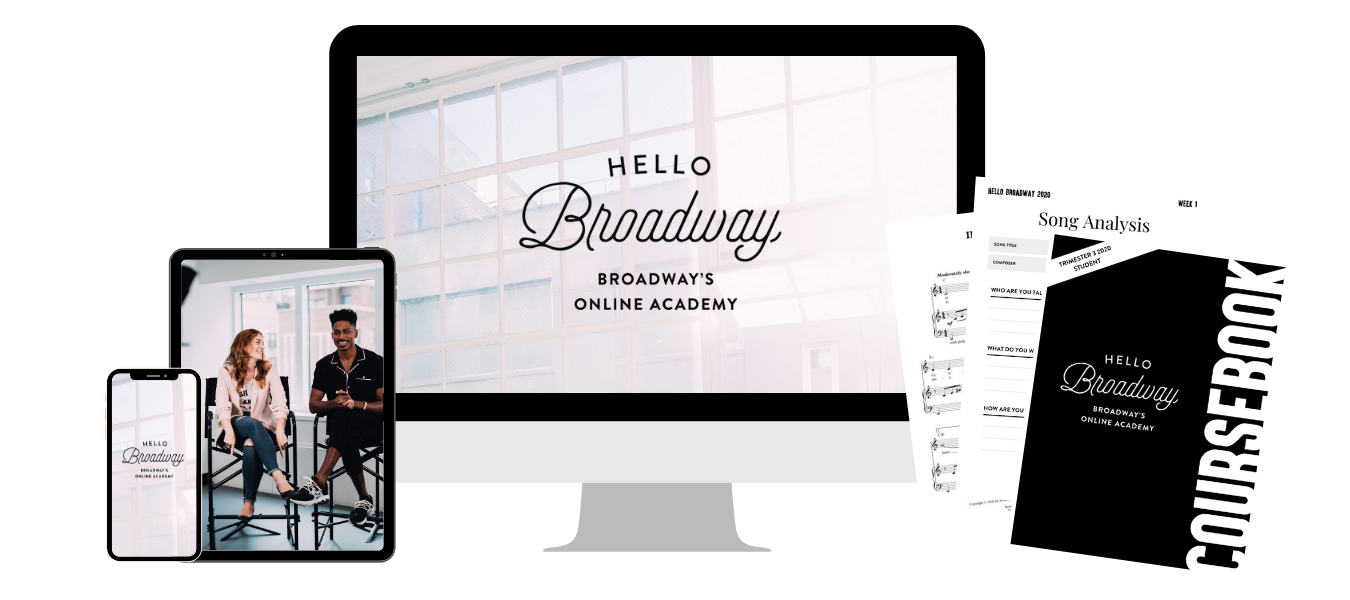 Hello Broadway is different from any other online Musical Theatre training program.
When you join HELLO BROADWAY, you get a full year of:
How Hello Broadway Gets Our Students Winning Success
Students who say their skills improved in Hello Broadway
Students who say they were pushed in Hello Broadway
Hours per week average that our students work in Hello Broadway
Students who placed into competitive BFA Musical Theatre programs
Students who continue training with The Broadway Collective after their first year ​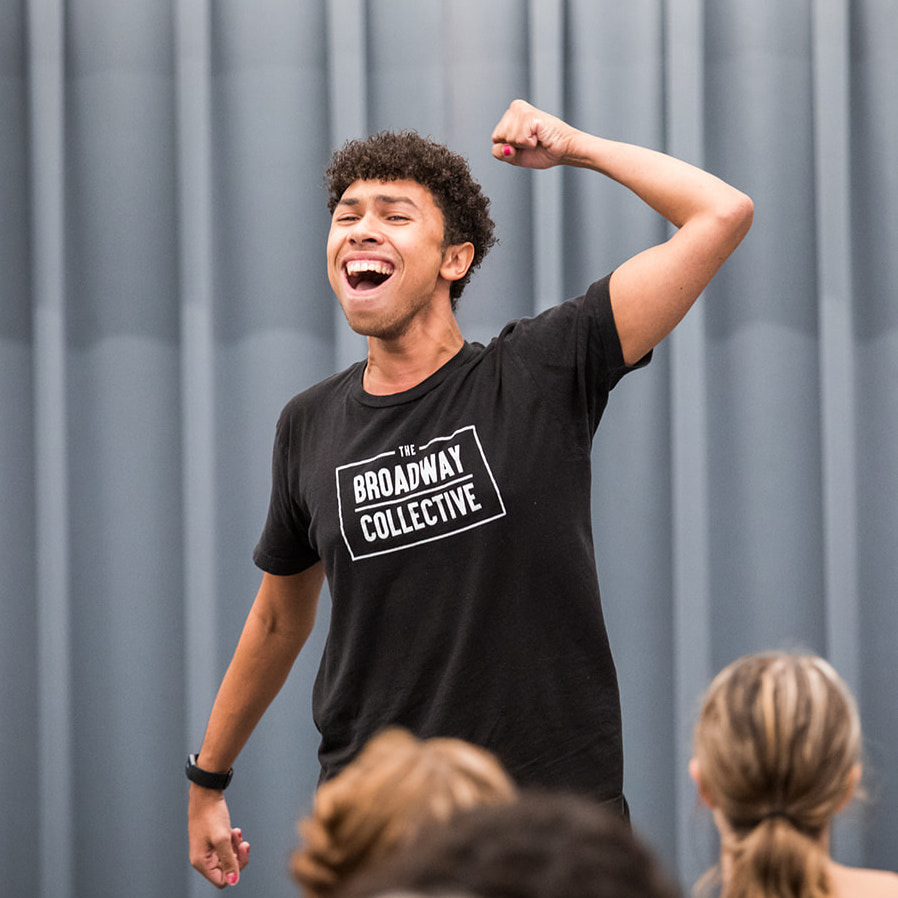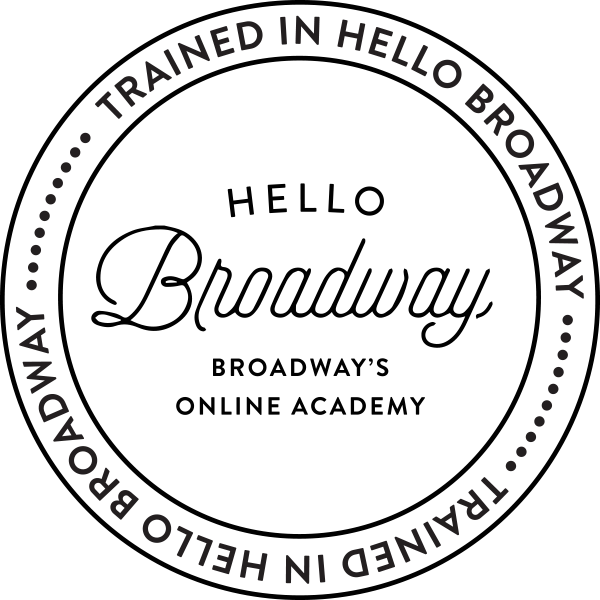 Jack got caught up on his skills and got into a BFA program!
"Hello Broadway taught me the importance of  consistency and how to manage a heavy workload. This has allowed me to continue to be a better artist by knowing how to put in the work at home every single week. I even got into my dream college!"

TJ booked his first Regional theatre production!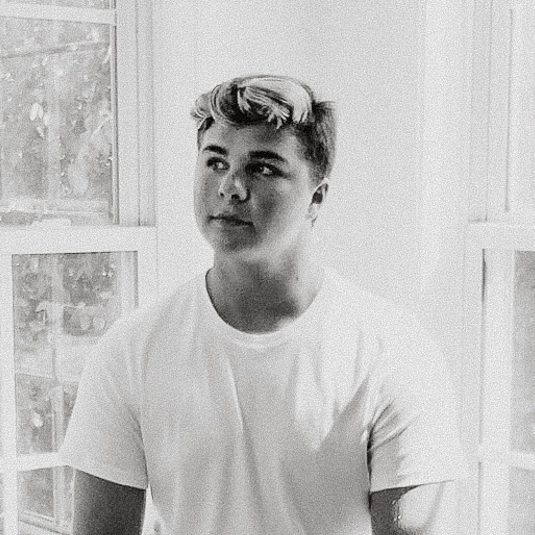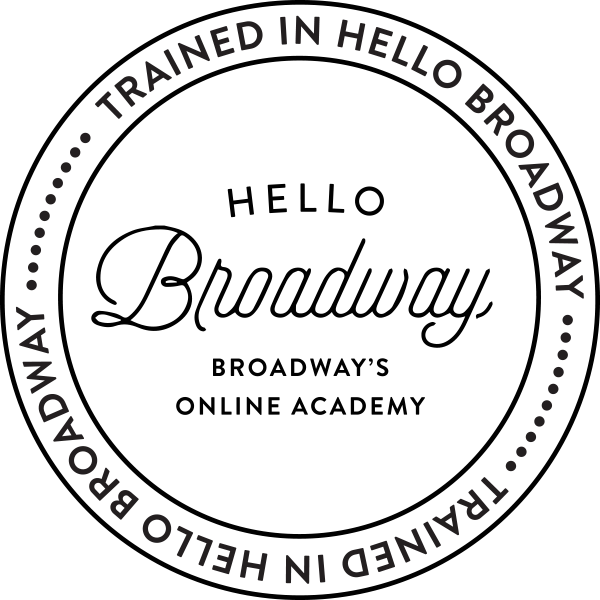 "Hello Broadway has helped me realize who I want to be and taught me how to trust in myself! I used to lack confidence but now I know that  I have to trust in the process and be okay with where I am but  also continue to work to be better."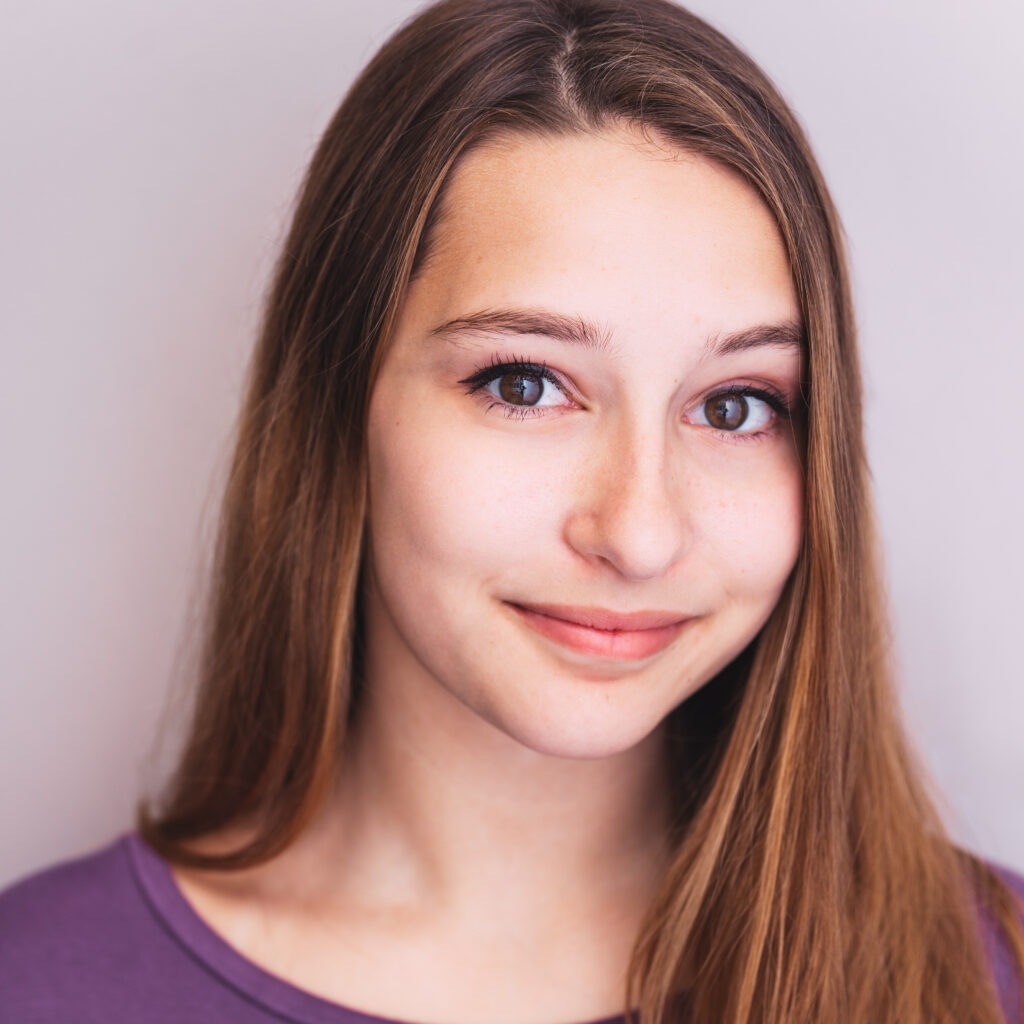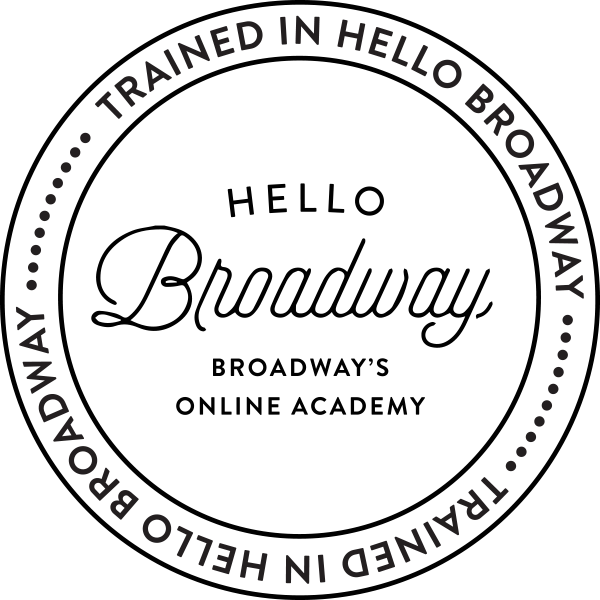 Bailey was accepted into 6 musical Theatre College programs!
"Before Hello Broadway, I was lacking a lot of confidence and was not using the training and skills that I knew I once had. Hello Broadway helped me gain back that confidence and help me grow as a performer."

Kurtis found a community of other like-minded theatre students!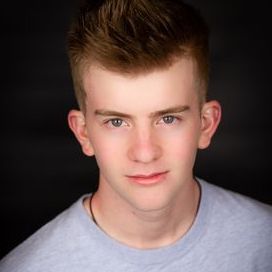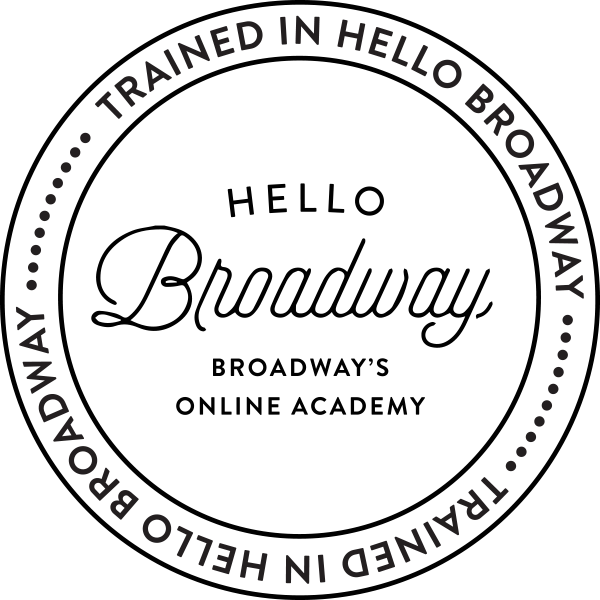 "I come from a small town that is not accepting of theatre. Hello Broadway showed me that your zip code never gets in the way of your dreams. I have met a family of people here that truly value me and what I bring to the table."
Your Hello Broadway Coaches
SEE OUR AWARD-WINNING COACHES IN: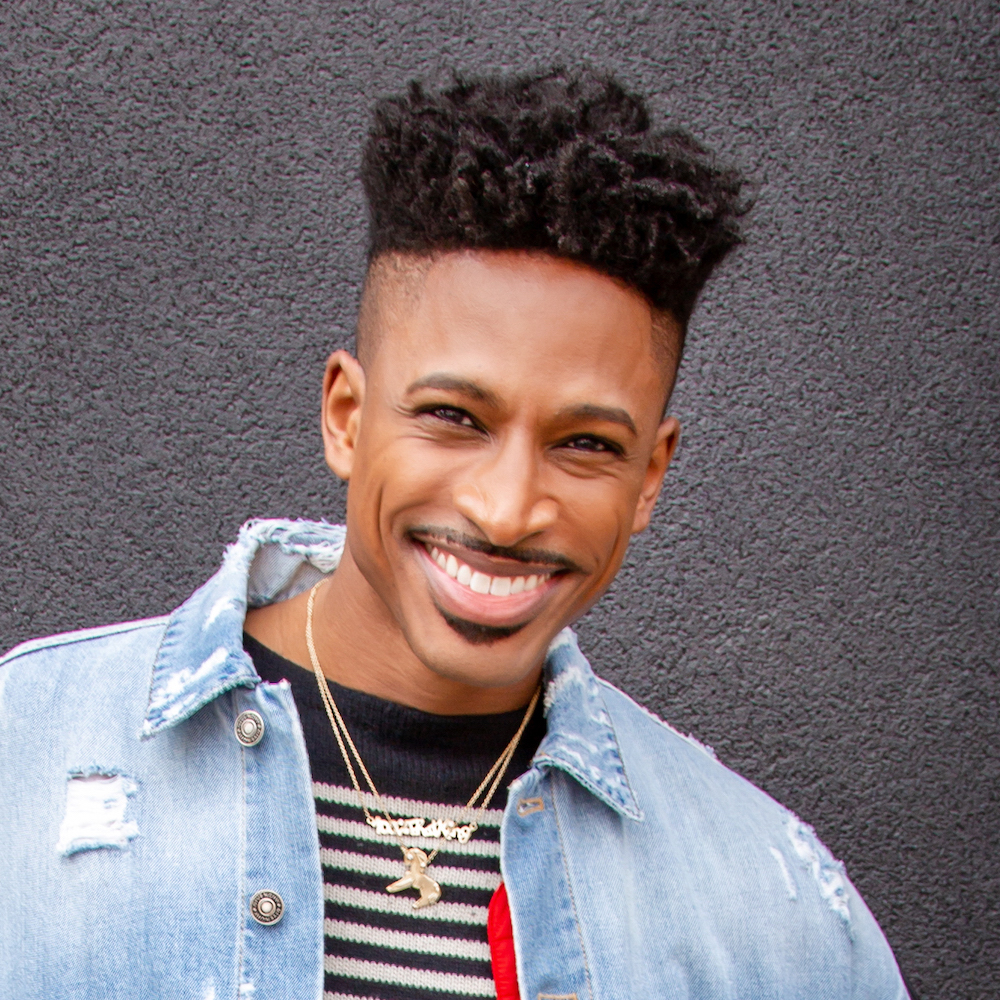 Robert Hartwell
PERFORMER, DIRECTOR/CHOREOGRAPHER, FOUNDER + ARTISTIC DIRECTOR OF THE BROADWAY COLLECTIVE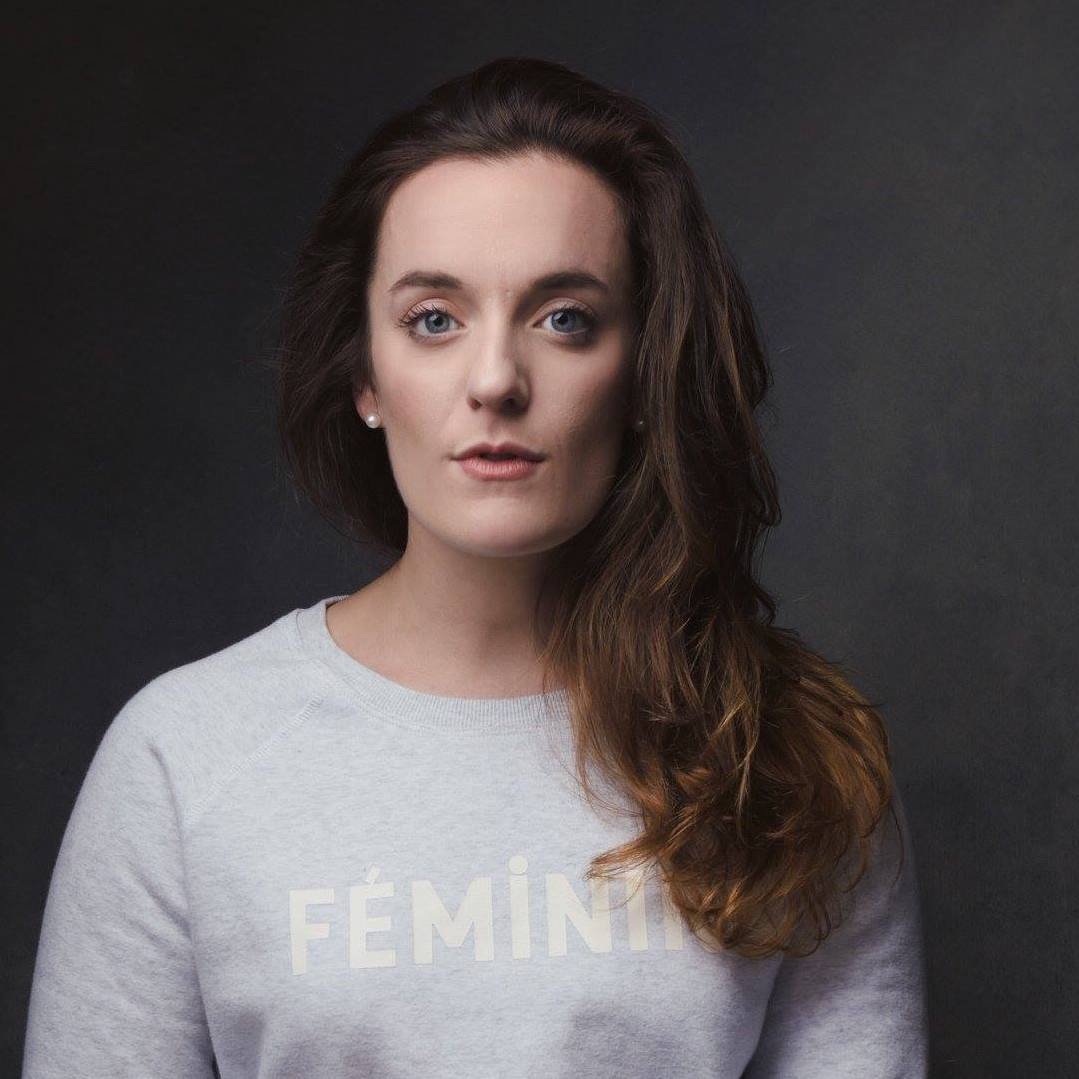 Kate Lumpkin, CSA
CASTING DIRECTOR
Founder of Kate Lumpkin Casting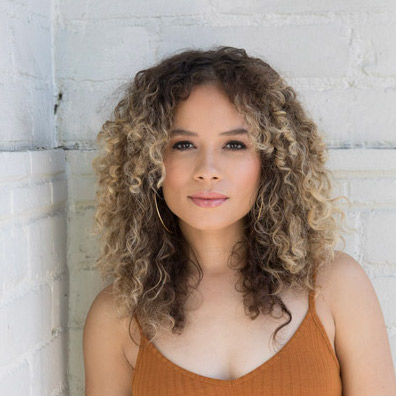 Sydney Morton
PERFORMER
Broadway: American Psycho, Motown, Evita, Memphis, Lifetime's Escaping the Palace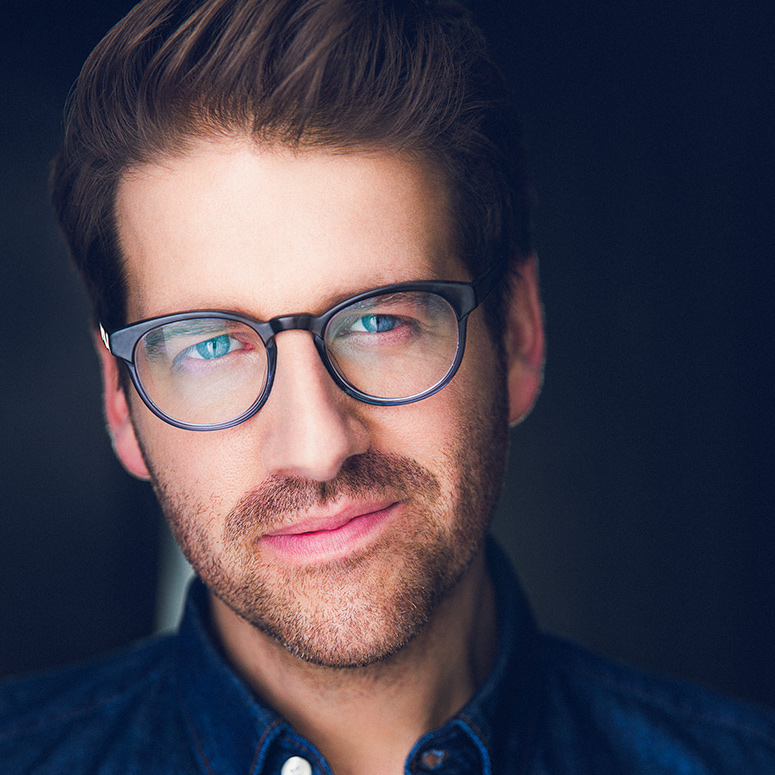 Bryan Langlitz
PERFORMER
Broadway: Memphis, Tour: Million Dollar Quartet, A Chorus Line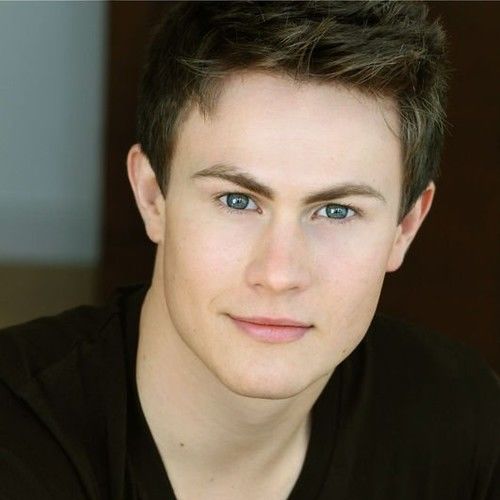 Kevin Munhall
PERFORMER
Broadway: Anastasia. Allegiance, Anything Goes/ Tour: Dirty Dancing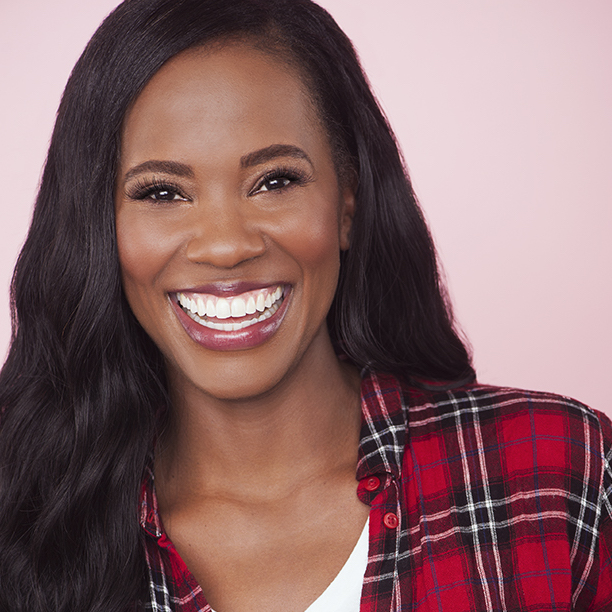 Zakiya Young
PERFORMER
Broadway: Stick Fly, The Little Mermaid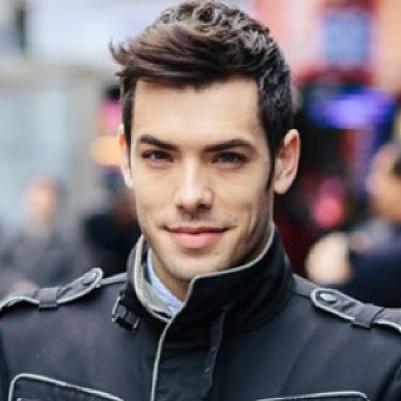 Brandon Leffler
PERFORMER
Broadway: On the Town, Cinderella, Wicked
Al Blackstone
CHOREOGRAPHER
So You Think You Can Dance, Broadway: Wicked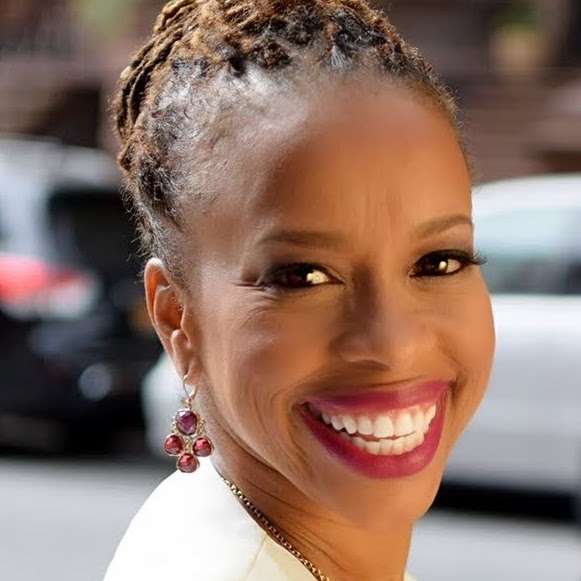 La Shell Wooten
CERTIFIED LIFE COCH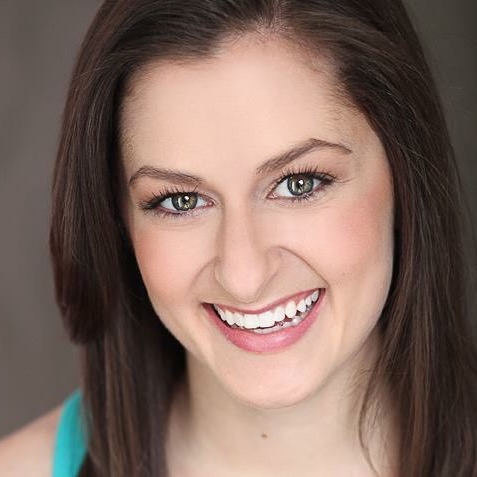 Amanda LaMotte
PERFORMER
Broadway: Kiss Me Kate, Hello Dolly!, Matilda
Al Blackstone
STAGE MANAGER
Broadway: Dear Evan Hansen, Hamilton, If/Then, After Midnight, Kinky Boots, Ghost, Lysistrata Jones, The Lion King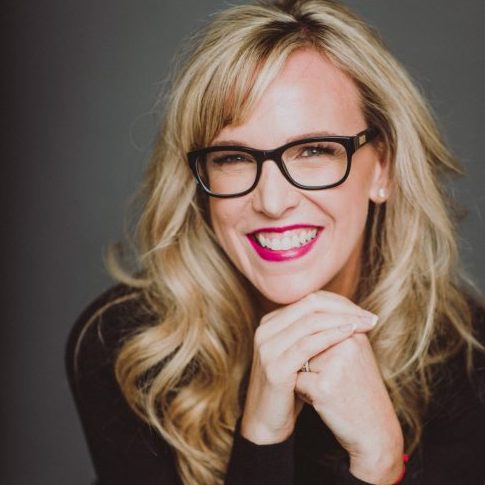 Dr. Juliana Hauser
LICENSED THERAPIST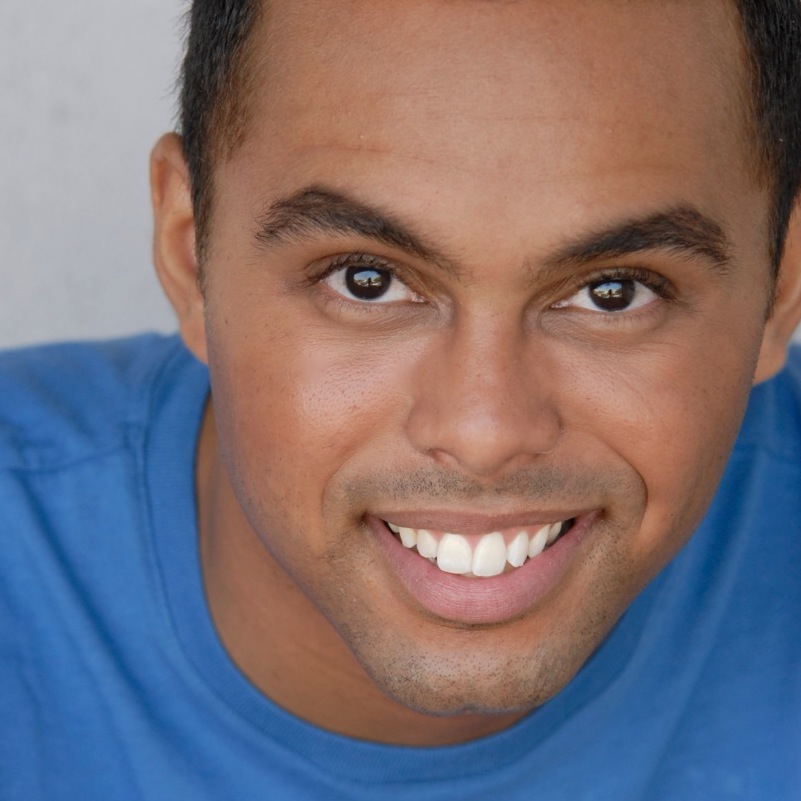 Jesse Nager
PERFORMER
Broadway: Motown, Scandalous, Mary Poppins, Mama Mia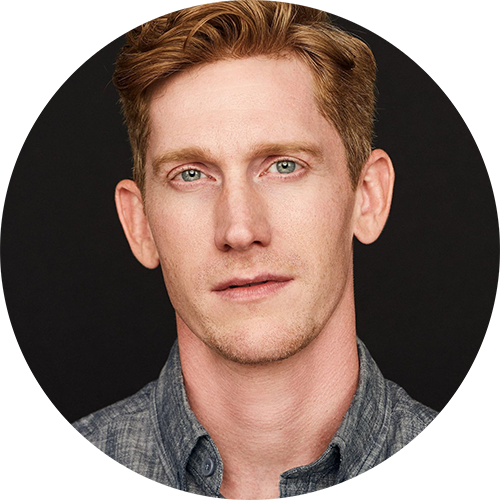 Jamison Scott
PERFORMER
Broadway: A Christmas Carol, Motown, Spider Man Turn off the Dark, Memphis, Grease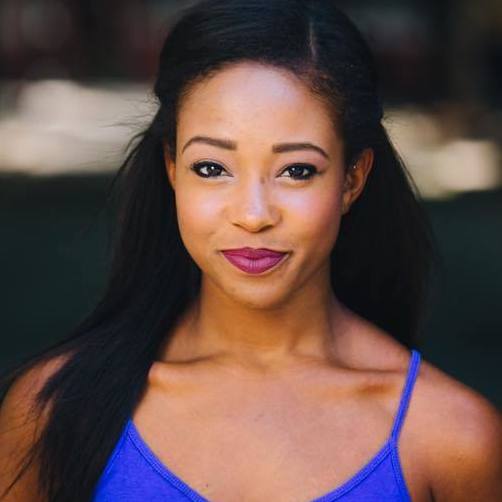 Kayla Pecchioni
PERFORMER
Touring: Book of Mormon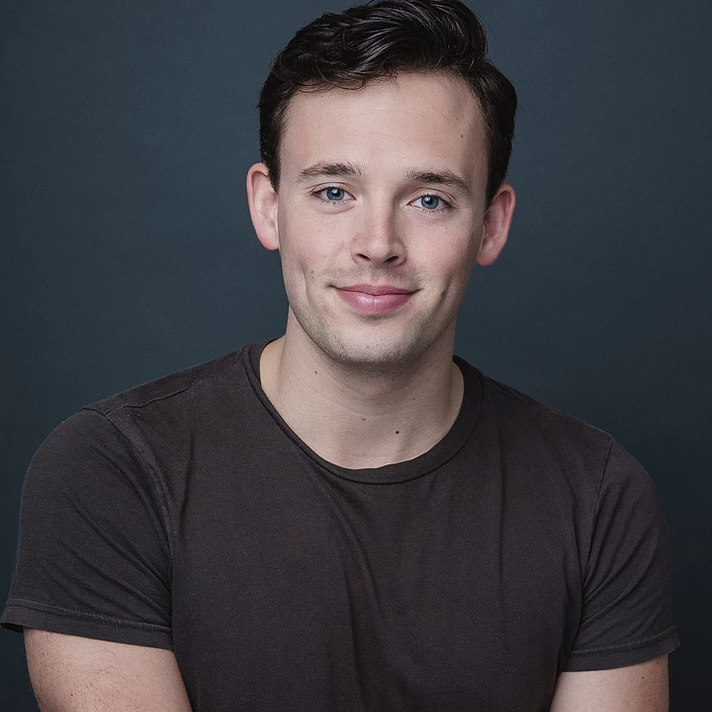 JJ Niemann
PERFORMER
Broadway: Book of Mormon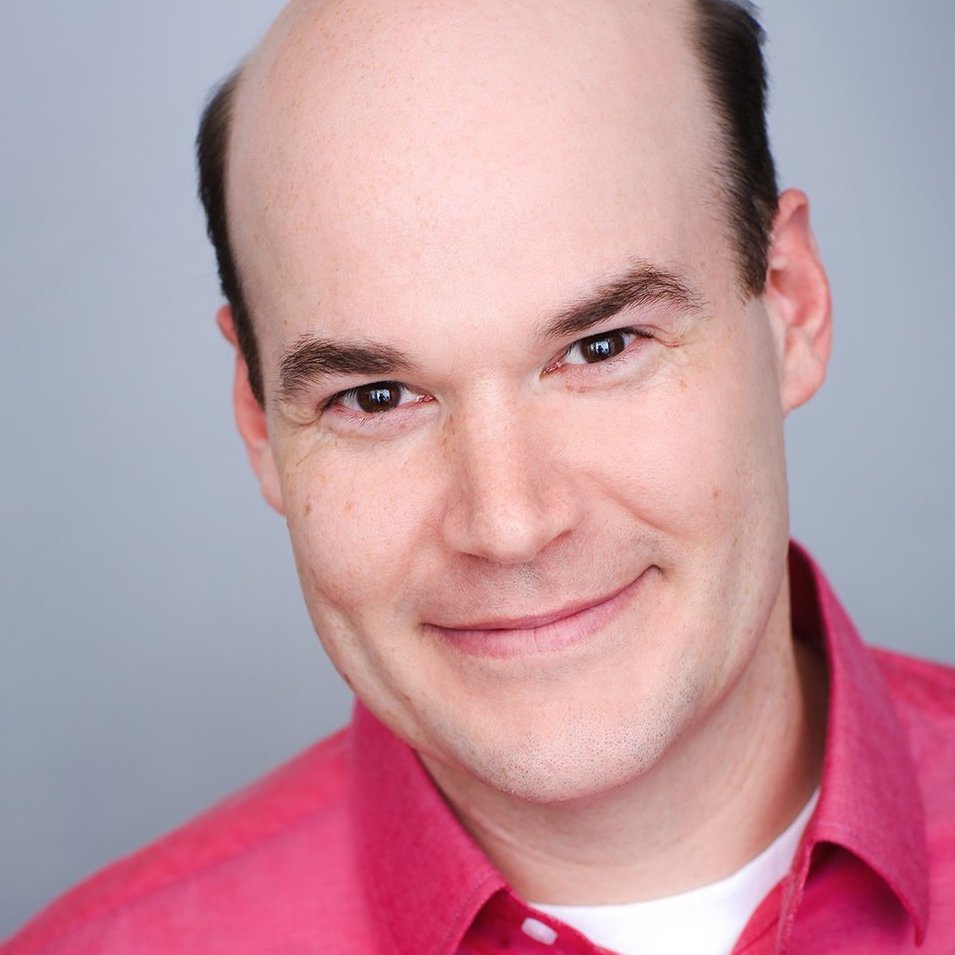 Jamison Scott
PERFORMER
Broadway: Mrs. Doubtfire, Hello Dolly!, Something Rotten!, Motown, Sister Act, Billy Elliot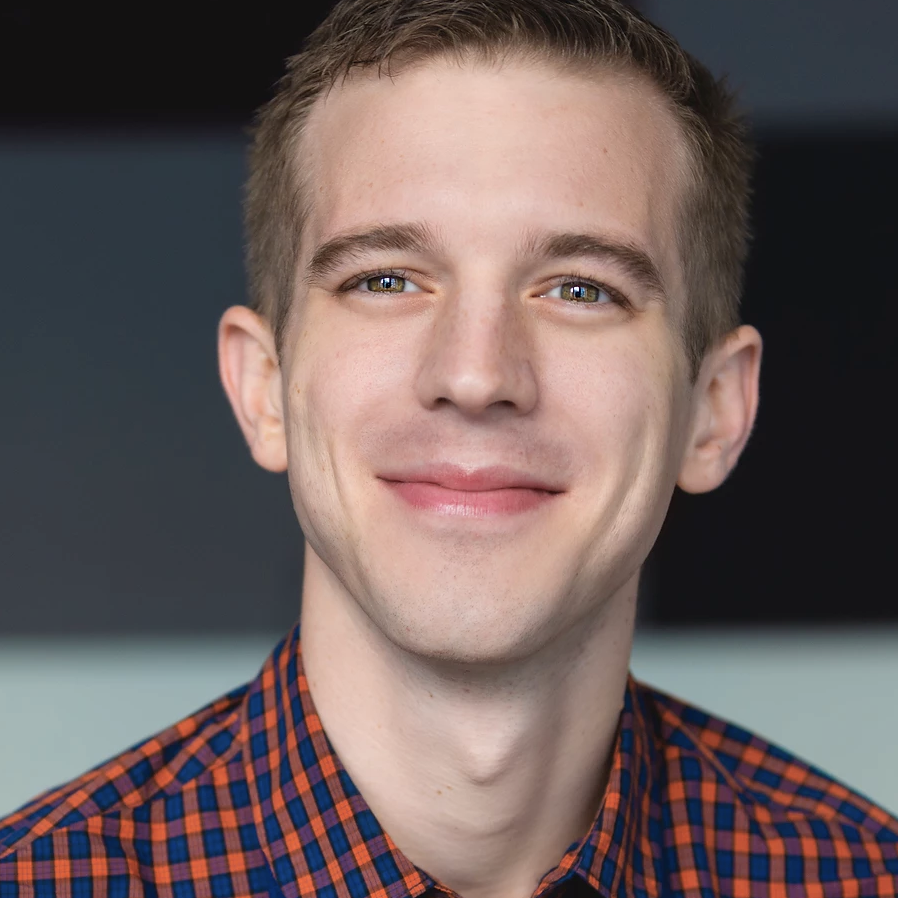 Patrick Sulken
CONDUCTOR
Broadway: Pretty Woman n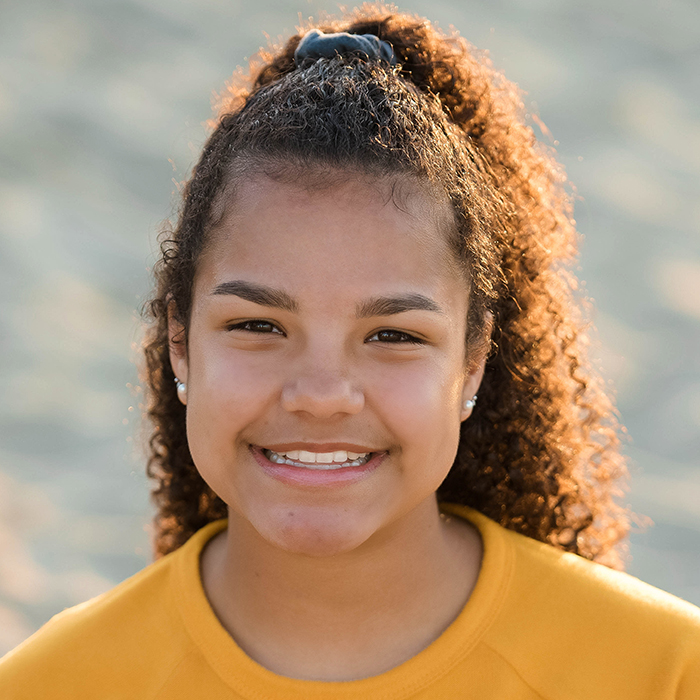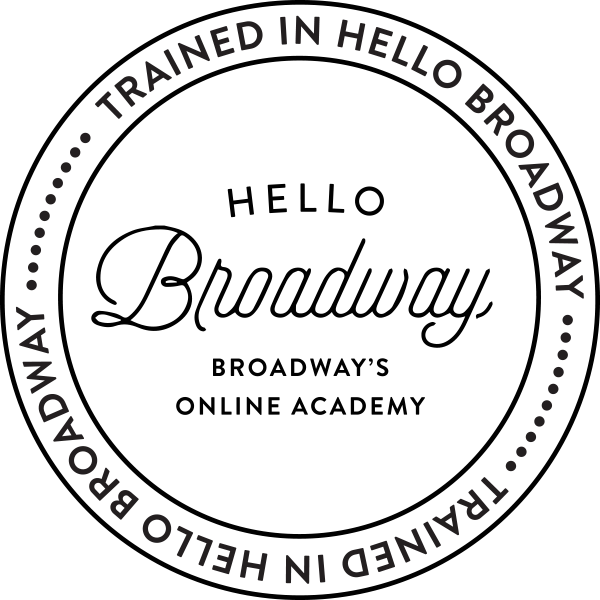 Ellie landed the lead role at her local theatre!
"Training in Hello Broadway has improved my time management and provided me with feedback and mentorship that I can apply to all aspects of my daily life. I have truly seen the work start to work and my confidence has grown tremendously."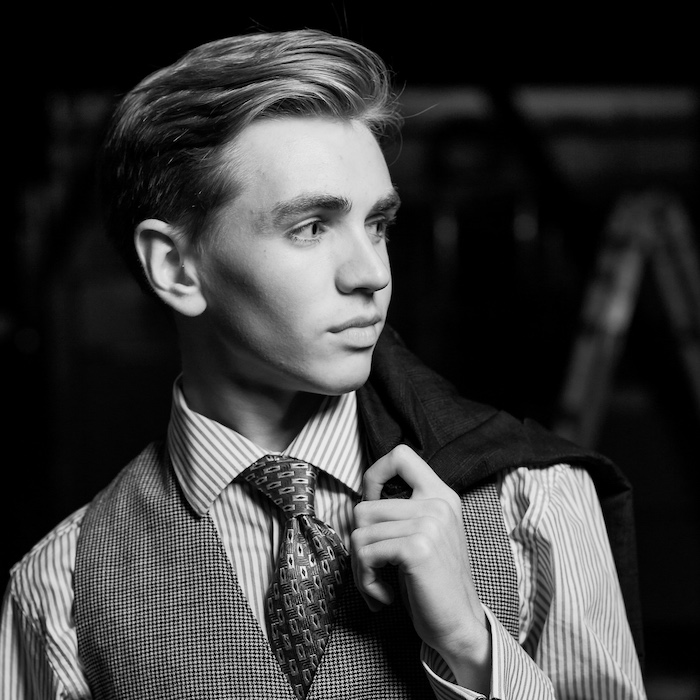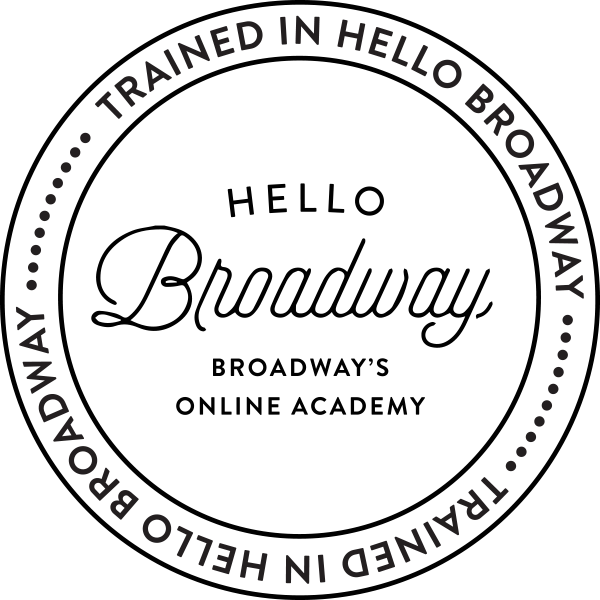 Hunter was accepted into 12 Musical Theatre college programs!
"I knew that if I did not improve with my choreography retention, I would not get into the colleges I desired. So I loved the idea of getting a different piece of choreography every single month in Hello Broadway! My success in my college auditions I greatly attribute to the skills I learned through Hello Broadway."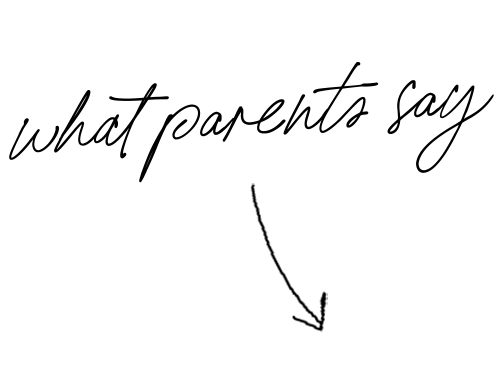 "Training at The Broadway Collective has changed Abby as a person. She has gained a whole lot of confidence in her training and herself. She used to be afraid to put herself out there. She now knows she has to show up!"
"This business requires Olympic level preparedness and training in order to succeed. The Broadway Collective provides training that can get performers to that skill level, along with the physical and mental readiness needed to thrive in this competitive world."
"Training at The Broadway Collective has changed my daughter's life. Not only did it give her the direction she needed to put her on the right trajectory towards her goals, it made her even more committed to this career."
"The Broadway Collective gave Bella the confidence to audition outside of school for Broadway and Off-Broadway productions, and she was cast in both of the Off-Broadway shows she auditioned for."
"Hello Broadway pushed Susan to deliver three monologues in one self-tape, including Shakespeare. I was doubtful! But wow. I was so impressed by the work that Susan put in to prepare and push through, and then I found myself lost in the moment. I forgot that it was her, and that this was an assignment. I got choked up by an emotional moment, and laughed, and was completely pulled into the characters she created."
"If your child has not found where they belong in this crazy world, Hello Broadway is the place to be. The Broadway Collective works hard to provide the skills needed to succeed not only in the Broadway world, but in everyday life. About kindness, working hard to find your passion, and going to college. They don't just talk the talk, they work hard to help your child succeed."
"Joseph had minimal formal training in Dance and Singing and none in Acting. The Broadway Collective has filled all the holes and honed Joseph's skills so much so that he was cast in several musicals as lead characters!"
"It is a lifetime investment in your child's future. Hello Broadway is more than a program, it is a family of people that understand your child's love for musical theatre. They will love and challenge your child more than any other program."
what's holding you back? money? time? doubt?
here's what our alumni can tell you...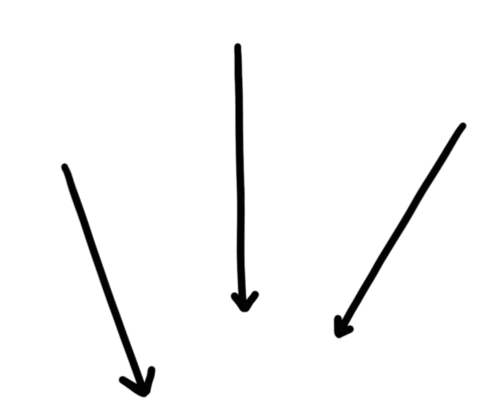 "I couldn't find the money."
Sydney started her own business.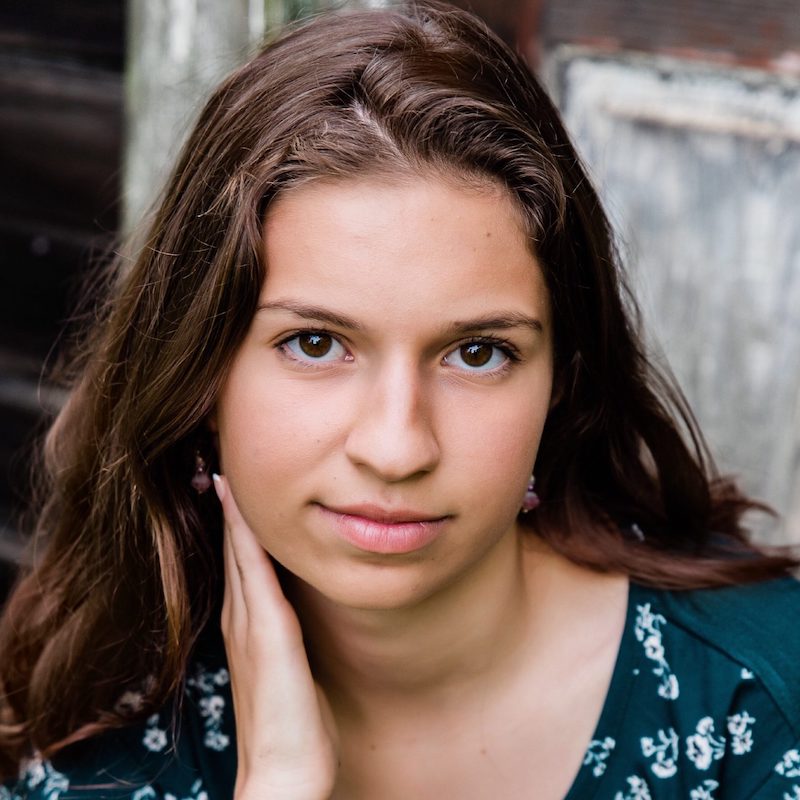 "I sell homemade soaps! I use this money to pay for my Hello Broadway training. I also mow lawns in the summertime! Any money I can't fundraise, I spend my own gift money from birthdays and holidays. I now have the confidence and skills for college auditions this year!
Money holding you back from Hello Broadway? We have help for you

here

!
"I didn't think I was good enough."
Emily landed the lead role in her first Shakespeare.
"I didn't think I was going to be good enough for Hello Broadway. I didn't think I was valid, I didn't think I belonged. The Hello Broadway family so quickly jumps on you to remind you, you are valid. You are capable of amazing things. You deserve to be here."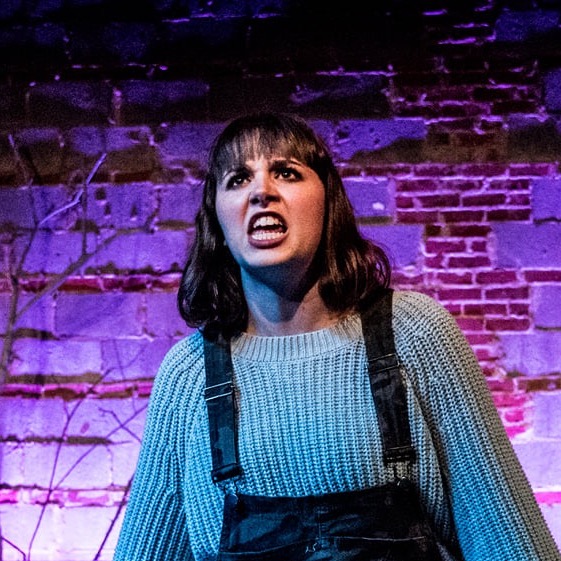 Not feeling like you're good enough holding you back from Hello Broadway? We have help for you

here

!
"I was juggling a lot and didn't want to overcommit."
Jessy got into her dream BFA program.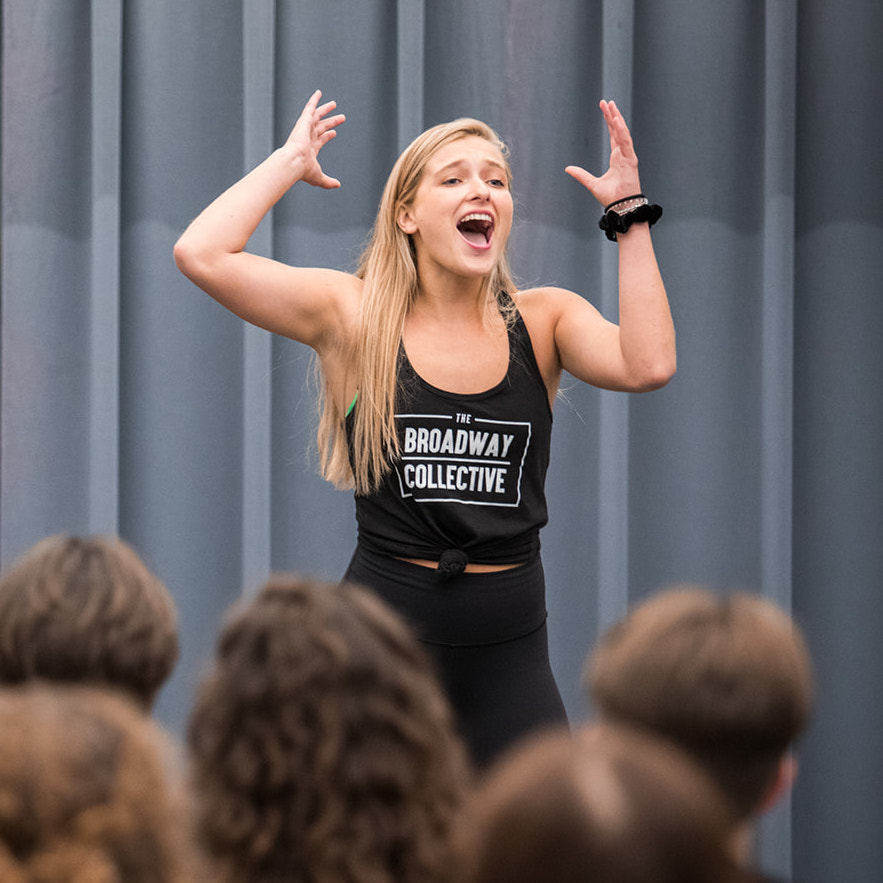 "I didn't know if this would be worth the time. I loved that Hello Broadway could be done on my own time so I took a leap of faith. I cut out what wasn't working locally and committed to training with Broadway performers weekly in Hello Broadway, and got into my dream college and even landed a lead role freshman year!"
Not having the time holding you back from Hello Broadway? We have help for you

here

!
"I didn't know if online training worked."
Chloe was accepted into an audition-only arts high school.
"As a parent, I look at Hello Broadway as an investment in her future. Chloe ended up diving head first into the program and committing to her training. I believe that Chloe's participation in Hello Broadway helped land her a place in her school's performing arts program, which validated this investment."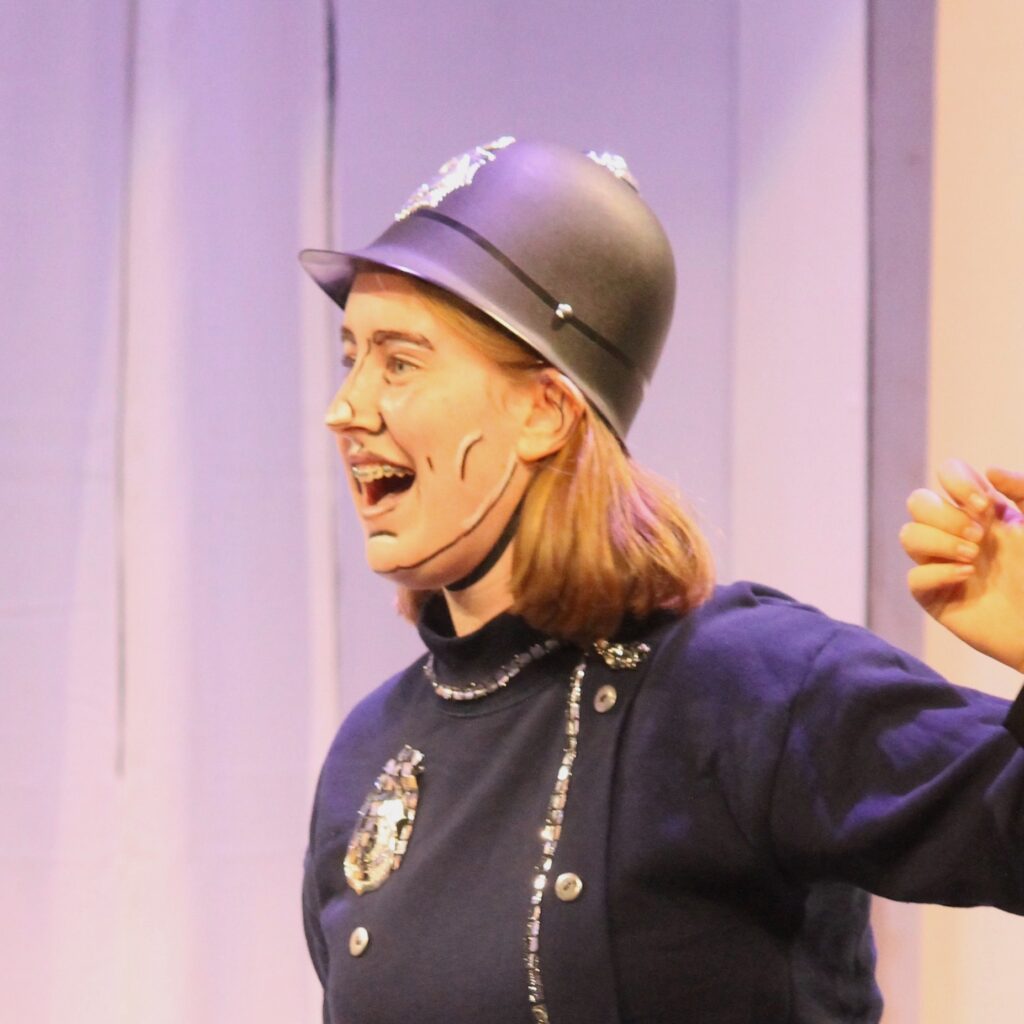 Doubtful that online training works? We have proof for you

here

!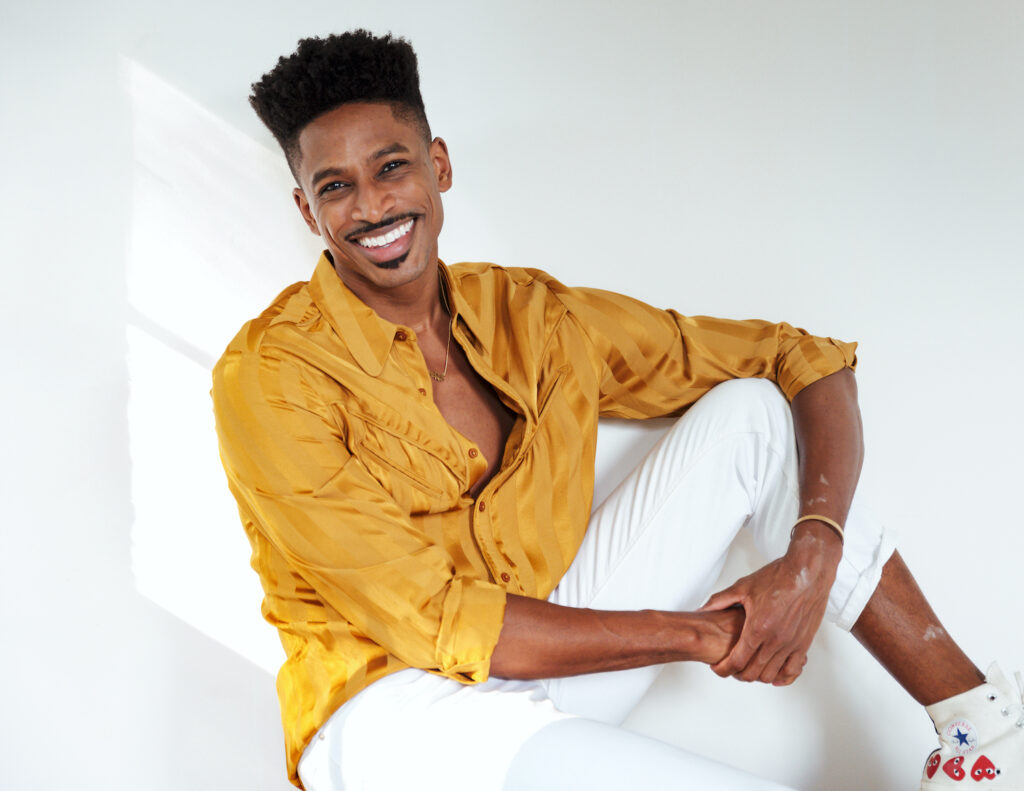 There are moments in life when you make one decision, one choice, and everything changes forever. Your life is never the same.
This is one of those moments.
Because I'm inviting you to say "Yes!" and enroll in Hello Broadway. 
When you join Hello Broadway, you get…
…an entire year of dance, voice, and acting training—online. Beautifully presented in our state-of-the-art online classroom. 
…a place where you get mentored by actual Broadway performers—the best teachers in the industry!
…a safe, supportive space where you can be your imperfect, special, unique, Broadway-obsessed, straight or queer, absolutely beautiful self.
…a theatre family that cares about you and your goals, and wants you to succeed.
If you are determined to move to NYC and work on Broadway one day, then you definitely need to be part of this family. 
Or, if you're not necessarily pursuing a career in musical theatre, but you're someone who loves performing and you want a place where you can sing, dance, act, play, and create–Hello Broadway is for you, too. Welcome, boo!
It's incredible how one decision can change your semester, your year…maybe even your whole life.
I know with my entire heart that it's all still possible.
But it's connected to your YES.
You may be asking yourself...
Have other questions? Let's jump on a call!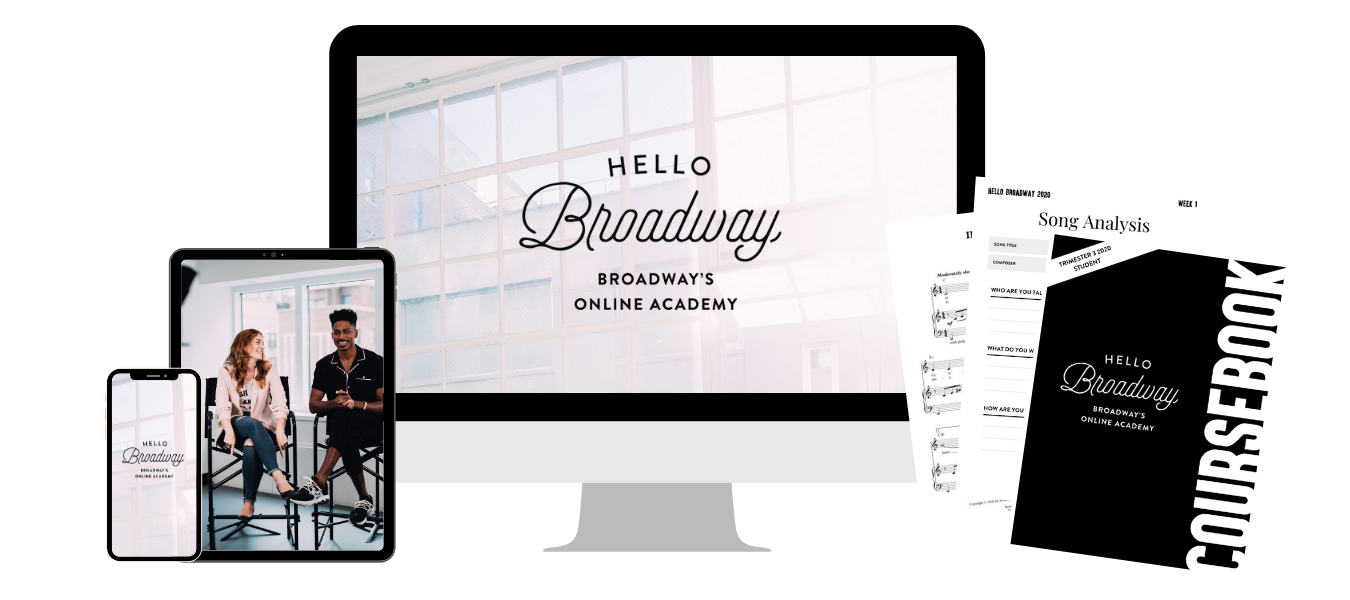 Ready to join the Hello Broadway family? We can't wait to meet you!
* Hello Broadway Registration closes May 30th @11:59 PM ET *
Pay In Full (SAVE $1,040)
+ 12 MONTHY PAYMENTS of $495